Welcome to our comprehensive guide on different types of filling machines! If you're curious about the fascinating world of industrial packaging and the diverse machinery that contributes to it, you've come to the right place. In this article, we will delve into the various types of filling machines, including their functionalities, applications, and advantages. Whether you're a business owner exploring filling machine options or simply interested in expanding your knowledge on this pivotal component of the manufacturing industry, join us as we uncover the intricacies of these remarkable machines. Get ready to discover how filling machines streamline production processes, increase efficiency, and revolutionize diverse sectors – making this an article you won't want to miss!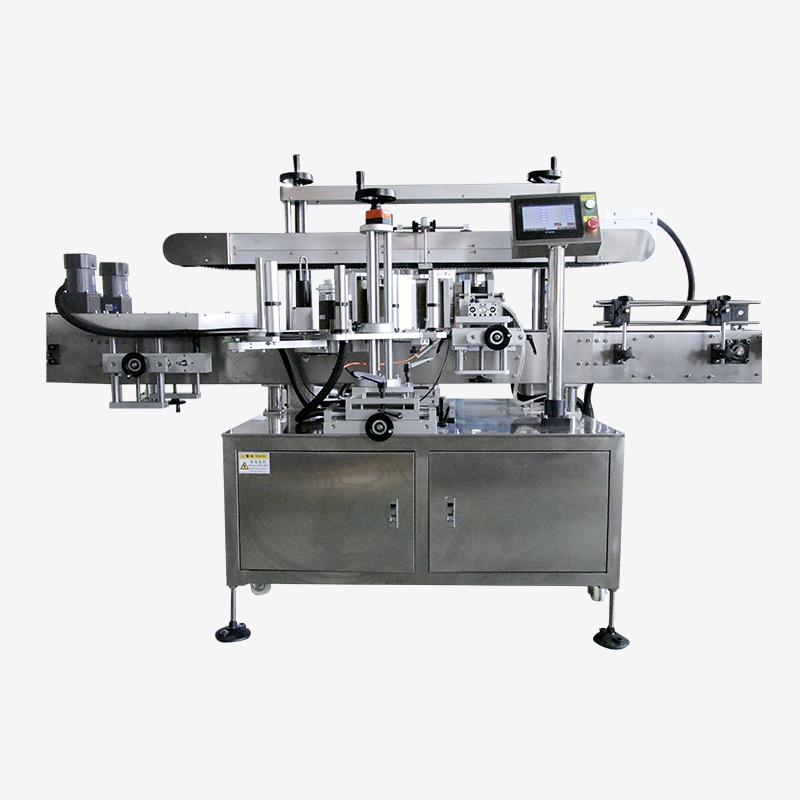 Understanding the Importance of Filling Machines
In the fast-paced world of manufacturing and production, filling machines play a crucial role in ensuring products are efficiently filled and packaged. These machines are essential for companies across various industries, from food and beverage to pharmaceuticals and cosmetics. Their significance cannot be understated, as they aid in maintaining the quality and consistency of products while maximizing productivity. In this article, we will delve into the different types of filling machines, their functionalities, and the importance of incorporating them into manufacturing processes.
One of the primary reasons filling machines are highly valued in the manufacturing industry is their ability to streamline the filling process. These machines are designed to automate the filling and packaging of products, eliminating the need for manual labor and reducing human errors. By automating the process, companies can achieve greater accuracy and precision, ensuring that each product is filled to the exact specified volume. This level of consistency is vital for maintaining the integrity of the product and upholding customer satisfaction.
Another advantage of filling machines is their versatility. There are various types of filling machines available, catering to the diverse needs of different industries. For instance, in the food and beverage industry, liquid filling machines are commonly used to fill bottles, jars, and pouches with liquids such as juices, sauces, and oils. These machines are equipped with advanced mechanisms that can accurately measure and fill liquids without spillage or contamination. Similarly, powder filling machines are used to fill powdered products, such as flour, spices, and protein powders, into containers of varying sizes.
Moreover, the pharmaceutical and cosmetic industries heavily rely on filling machines to ensure the accurate and sterile filling of their products. With the use of sterile filling machines, pharmaceutical companies can maintain the purity and potency of their medications, minimizing the risk of contamination. Likewise, cosmetic companies can fill their products, such as lotions, creams, and serums, using aseptic filling machines that prevent the introduction of bacteria or other impurities. The ability of filling machines to handle different types of products with specific requirements makes them indispensable in these industries.
Efficiency is another key advantage of filling machines. With their high-speed capabilities, these machines can fill a large number of products in a short amount of time, significantly increasing production rates. This means that companies can meet higher demand without compromising on quality or facing delays. Additionally, filling machines can be integrated into larger manufacturing processes, seamlessly connecting with other machinery and assembly lines. This integration enhances overall efficiency and reduces production bottlenecks, making them an indispensable asset for companies striving for operational excellence.
Furthermore, filling machines contribute to cost savings for companies. Although the initial investment may be significant, the long-term benefits outweigh the costs. With automation, businesses can reduce labor costs and minimize errors, which can lead to product wastage. Additionally, the increased efficiency of filling machines allows companies to produce more in less time, ultimately reducing operational costs. Moreover, companies can reduce overhead costs associated with manual labor by investing in filling machines that require minimal maintenance and have a long lifespan.
In conclusion, filling machines play a vital role in manufacturing and production. They provide automation, accuracy, versatility, and efficiency to various industries, ensuring the quality and consistency of products. Whether in the food and beverage, pharmaceutical, or cosmetic industry, incorporating filling machines into manufacturing processes is crucial for optimizing productivity and maintaining customer satisfaction. With their ability to handle different types of products, filling machines are indispensable assets that contribute to cost savings and success for companies across the globe.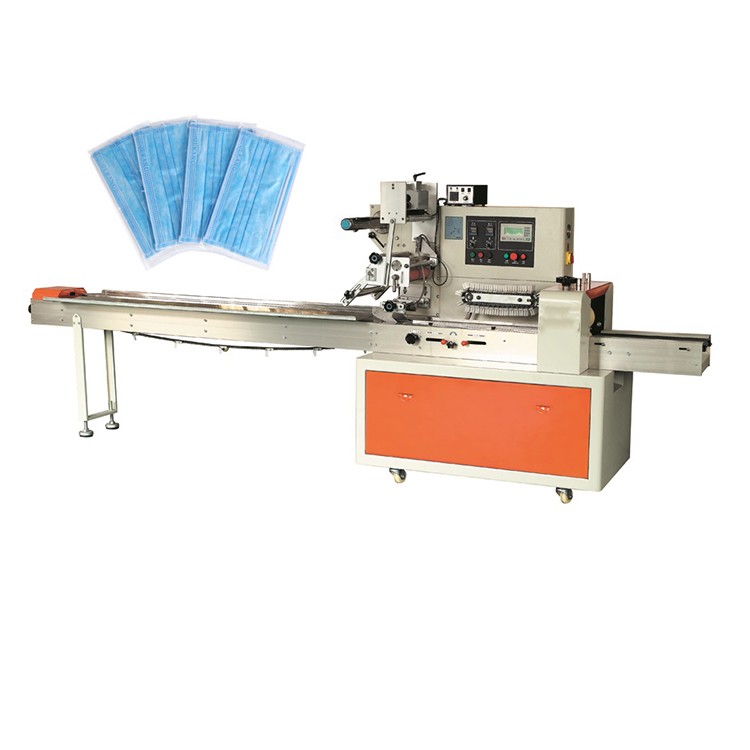 Exploring the Range of Filling Technologies
Filling machines are an essential component of various manufacturing industries, enabling efficient and precise product packaging. Ranging from liquids and powders to granules and creams, these machines contribute to the streamlined production process, ensuring consistent quality and high productivity. In this article, we will delve into the diverse range of filling technologies, providing insights into their features and applications.
1. Piston Filling Machines:
Piston filling machines, also known as volumetric fillers, are widely used across industries due to their versatility. These machines operate using a reciprocating piston mechanism to accurately measure and dispense liquid or semi-liquid products into containers. Suitable for thick and viscous substances, such as sauces, cosmetics, and pharmaceuticals, piston fillers offer excellent control over filling volumes. With adjustable piston stroke lengths and nozzles, they accommodate various container sizes and can be integrated seamlessly into existing production lines.
2. Overflow Filling Machines:
Overflow filling machines are primarily used for filling liquid products into containers with narrow necks, such as bottles and vials. This technology ensures precise filling by maintaining a consistent level of liquid in each container, regardless of any variations in the container's shape or volume. Ideal for filling non-viscous products such as water, beverages, and oils, overflow fillers eliminate the risk of spills and overflows while maintaining a clean and professional appearance.
3. Auger Filling Machines:
Auger filling machines excel at handling and accurately filling powders, granules, and other dry products. These machines employ an auger screw that rotates within a hopper, pushing the product out of the hopper and into the container. The speed of the auger screw determines the fill volume, making it suitable for filling products such as spices, baking mixes, and powdered pharmaceuticals. Auger fillers can be combined with weighing systems for precise measurements, assuring consistent product quality and reducing wastage.
4. Time Gravity Fillers:
Time gravity fillers are simple yet effective filling machines that rely on gravity to dispense liquid into containers. By controlling the amount of time the liquid flows through a nozzle, these fillers achieve accurate filling volumes. Particularly suitable for low-viscosity liquids like water, juices, and cleaning solutions, time gravity fillers are widely utilized for high-speed operations due to their simplicity and reliability. They are also cost-effective and require minimal maintenance, making them an attractive choice for small and medium-scale industries.
5. Pump Filling Machines:
Pump fillers are highly versatile and widely adopted in industries requiring precise control over fill volumes and flow rates. These machines consist of a pump system that draws the product from a reservoir and dispenses it into containers. They excel in filling various liquid and semi-liquid products, ranging from cosmetics and pharmaceuticals to chemicals and beverages. With adjustable pumping speed and customizable nozzles, pump fillers offer flexibility for different container sizes and product densities.
Different types of filling machines cater to the diverse requirements across industries, ensuring efficient and accurate product packaging. From piston and overflow fillers for liquids to auger fillers for powders, each technology offers distinct advantages depending on the product type and viscosity. Time gravity fillers and pump fillers provide reliable and precise filling solutions for liquids of varying viscosities. Choosing the appropriate filling machine plays a crucial role in optimizing production processes, maintaining product quality, and enhancing overall efficiency. With the ability to adapt to evolving industry demands, filling machines continue to be indispensable tools for various manufacturing sectors.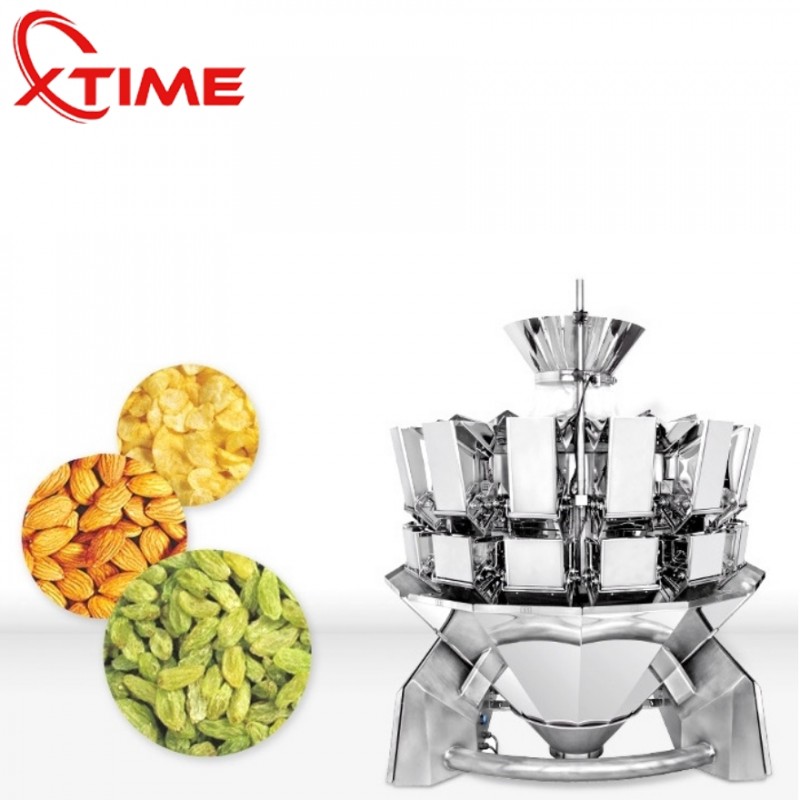 A Closer Look at Liquid Filling Machines
When it comes to packaging liquids, one crucial aspect is the efficient and accurate filling of containers. This is where liquid filling machines play a vital role. These machines are designed to fill various types of liquids into different containers, ensuring precise measurements and maintaining the integrity and quality of the liquid. In this article, we will take a closer look at different types of filling machines and their features.
1. Piston Fillers:
Piston fillers are widely used in industries that require high precision and accuracy in filling liquids. They work on the principle of a piston moving back and forth, drawing the liquid into the cylinder and then dispensing it into the container. These machines are suitable for filling a wide range of liquids, including thin and thick fluids. With adjustable volume settings, piston fillers can achieve precise measurements and minimize waste.
2. Overflow Fillers:
Overflow fillers are commonly used for filling liquids that are foamy or have a tendency to overflow when filling. These machines employ a unique filling technique where the liquid is filled to a certain level and any excess is discharged back into the reservoir. This ensures that the container is filled to a consistent level, minimizing product loss and maintaining aesthetics.
3. Gravity Fillers:
Gravity fillers are ideal for filling free-flowing liquids into containers. They use gravity to transfer the liquid from a holding tank to the container. These machines are suitable for filling non-viscous liquids such as water, juices, and other similar products. Gravity fillers can be easily adjusted to achieve different fill levels and can accommodate various container sizes.
4. Pump Fillers:
Pump fillers are specifically designed for filling viscous liquids such as creams, lotions, and thick sauces. These machines use pumps to transfer the liquid from the reservoir to the container. Pump fillers can handle a wide range of viscosities and are highly versatile in terms of adjustment and control. They ensure accurate and consistent fill volumes, making them an excellent choice for industries that require precise filling of thick liquids.
5. Time-Pressure Fillers:
Time-pressure fillers are suitable for filling liquids with different viscosities and container types. These machines rely on a timing mechanism and pressure to dispense the liquid. The timing mechanism controls the duration of filling, and the pressure ensures a continuous and consistent flow. Time-pressure fillers are commonly used in industries where speed and versatility are essential.
6. Net Weight Fillers:
Net weight fillers are designed to fill liquids by weight, making them ideal for expensive or delicate liquids. These machines weigh the container before and after filling to determine the exact fill volume. This method eliminates variation caused by different container sizes or product foaming. Net weight fillers ensure accurate measurements and minimize product loss, making them suitable for industries that prioritize precision and cost-effectiveness.
In conclusion, liquid filling machines come in various types, each designed to cater to specific filling requirements. Whether it is the need for high precision or the handling of different viscosities, there is a filling machine available for every liquid packaging application. Understanding the different types of filling machines can help manufacturers make informed decisions and choose the best equipment for their specific needs. So, if you are in the market for a liquid filling machine, consider the specific characteristics and requirements of your product to find the perfect fit.
Examining the Functionality of Powder Filling Machines
Powder filling machines are a vital component in the packaging industry, particularly for companies that deal with powdered products such as food, pharmaceuticals, and chemicals. These machines automate the process of filling powder into containers, eliminating the need for manual labor and increasing production efficiency. With advancements in technology, there are now various types of powder filling machines available on the market, each catering to different needs and requirements. In this article, we will explore the different types of filling machines and their functionalities.
One of the most common types of powder filling machines is the Auger Filling Machine. This machine utilizes an auger screw to dispense the powder into containers with precision and accuracy. The auger screw rotates and moves the powder from a hopper into the container, ensuring the correct amount of powder is dispensed. Auger filling machines are suitable for a wide range of powders, including fine powders, granular materials, and even non-free-flowing substances. This makes them highly versatile and ideal for industries that handle various types of powders.
Another popular type of powder filling machine is the Vibratory Filling Machine. This machine uses a vibrating tray to transport the powder from the hopper to the containers. The vibrations help to ensure a consistent flow of powder and prevent clogging or clumping. Vibratory filling machines are often used for lighter powders, such as flour, sugar, or spices. They are known for their high-speed filling capabilities, making them a preferred option for industries that require fast and efficient powder filling processes.
For industries that deal with a high volume of powdered products, the Rotary Filling Machine is a suitable choice. This machine consists of a rotating disc that transports multiple containers through a series of filling stations. The powder is dispensed into the containers as they pass by the filling stations, ensuring a continuous and uninterrupted filling process. Rotary filling machines are highly efficient and can fill a large number of containers in a short amount of time. They are commonly used in industries such as pharmaceuticals, where precise and high-speed filling is essential.
In recent years, there has been an increasing demand for flexible and customizable powder filling solutions. This has led to the development of the Modular Filling Machine. This type of machine allows for the incorporation of various filling technologies, such as auger, vibratory, or rotary, into a single system. The modular design enables companies to adapt the machine according to their specific needs, making it a versatile and cost-effective option. The ability to customize the filling process ensures optimal efficiency and accuracy for different types of powders.
In conclusion, powder filling machines play a crucial role in the packaging industry, allowing companies to automate the filling process and increase production efficiency. The different types of filling machines, such as auger, vibratory, rotary, and modular, cater to various needs and requirements. Whether it is fine powders, granular materials, or non-free-flowing substances, there is a powder filling machine available to suit every industry. With advancements in technology, these machines continue to evolve, providing more efficient and customizable solutions for the packaging of powdered products.
Exploring Specialty Filling Machines for Unique Applications
In today's fast-paced and evolving industries, the need for efficient and precise filling machines is paramount. Different industries require specialized filling machines to cater to their specific needs and enhance productivity. In this article, we delve into various types of filling machines available in the market, focusing on the wide range of specialty filling machines designed by XTIME, a leading manufacturer in the field.
1. Liquid Filling Machines:
Liquid fillers are widely used across various industries, including pharmaceutical, food and beverage, and chemical. XTIME offers a variety of liquid filling machines, each tailored to the specific requirements of different liquids. From high-viscosity substances such as oils and syrups to low-viscosity fluids like water and beverages, XTIME's liquid filling machines provide accurate and efficient filling solutions.
2. Powder Filling Machines:
For industries dealing with powders such as pharmaceuticals, cosmetics, and food processing, XTIME offers specialized powder filling machines. These devices are designed to handle various powdered substances, including fine powders and granules. With precise volumetric or gravimetric filling mechanisms, XTIME's powder filling machines ensure consistent and uniform fills, maximizing product quality and minimizing wastage.
3. Paste Filling Machines:
Paste fillers are essential for industries involved in the production of creams, gels, adhesives, and other viscous substances. XTIME offers advanced paste filling machines equipped with features like pneumatic operation, adjustable filling volumes, and anti-drip nozzles. These machines effectively handle the challenges of filling pastes and deliver accurate fills with no spillage, promoting efficient production workflows.
4. Solid Filling Machines:
Industries dealing with solid products such as pills, tablets, candies, and small parts often require specialized filling machines. XTIME offers solid filling machines that utilize advanced counting and sorting mechanisms to ensure precise and consistent fills. These machines can handle a wide range of solid products, accommodating the diverse needs of industries like pharmaceuticals and confectionery.
5. Specialty Filling Machines:
XTIME goes beyond traditional filling solutions by providing specialty filling machines for unique applications. These include ampoule filling machines, capsule filling machines, tube filling machines, and more. These specialized machines cater specifically to the needs of the pharmaceutical industry, ensuring accurate dosing, tamper-proof packaging, and optimal product safety.
In the modern industrial landscape, the need for efficient, accurate, and specialized filling machines has become increasingly vital. XTIME's comprehensive range of filling machines demonstrates their commitment to meeting the diverse needs of different industries. Whether it's liquids, powders, pastes, solids, or unique applications, XTIME offers cutting-edge solutions that enhance operational efficiency, product quality, and overall productivity. Stay ahead of the competition and streamline your filling processes with XTIME's innovative filling machines tailored to your specific requirements.
Conclusion
Different Types Of Filling Machines: A Diversity that Revolutionizes Industries
In conclusion, the world of filling machines is vast and diverse, offering a range of options to suit different industries and production needs. From the simple yet efficient gravity filling machines to the high-speed precision of volumetric fillers, each type offers unique advantages that can significantly impact productivity and quality control.
For small businesses looking for cost-effective solutions, piston fillers and overflow fillers provide excellent options. These machines are user-friendly, versatile, and capable of handling a wide range of products. On the other hand, for large-scale production, rotary fillers and net weight fillers offer unparalleled speed and accuracy, ensuring each product is filled precisely and efficiently.
Additionally, the advent of technological advancements has ushered in a new era of innovation in the filling machine industry. Features like automation, touch screen controls, and remote monitoring are transforming the way industries operate, leading to increased efficiency, reduced waste, and improved safety measures.
Furthermore, it is important to note that the implications of using the right filling machine extend beyond enhancing productivity. By choosing the appropriate filling machine for their specific requirements, companies can ensure product consistency, minimize downtime, and meet customer demands efficiently.
In light of these perspectives, it is undeniable that filling machines play a crucial role in revolutionizing industries across the globe. Whether in the food and beverage sector, pharmaceuticals, or even cosmetics, the diverse range of filling machines available empowers businesses to streamline their production processes and ultimately thrive in an ever-evolving market.
In conclusion, staying abreast of the latest advancements in filling machine technology is essential for any industry striving for efficiency, accuracy, and cost-effectiveness. With the right filling machine, businesses can achieve consistent product quality, optimize production timelines, and gain a competitive edge. So, whether you are a small start-up or a large-scale manufacturer, the world of filling machines offers a wealth of possibilities waiting to be explored. Embrace these diverse options, and watch as your business grows and excels in this modern era of industrial production.