Welcome to our comprehensive guide on filling machines, where we delve into everything you need to know about these incredible devices. Whether you are a business owner in the manufacturing industry or simply curious about the mechanics behind some of your daily products, this article is packed with all the essential information you'll ever need. From understanding the various types and functions of filling machines to exploring their applications across different industries, we'll uncover the inner workings of these ingenious machines. Join us on this enlightening journey as we explore the world of filling machines in depth, and discover how they play a pivotal role in ensuring efficiency, accuracy, and quality in a wide range of production processes. Get ready to immerse yourself in the fascinating world of filling machines, and prepare to be amazed by their remarkable capabilities.
Understanding Filling Machine Types and Their Applications
When it comes to packaging products, a filling machine plays a crucial role. It automates the process of filling containers with various materials, ranging from liquids to powders and even granules. With the right filling machine, businesses can streamline their production process, increase efficiency, and reduce the chances of errors or contamination.
At XTIME, we specialize in providing state-of-the-art filling machines that cater to a wide range of industries. In this article, we will delve into everything you need to know about filling machines, including the different types available and their applications.
1. Piston Filling Machines:
One of the most commonly used filling machines is the piston filling machine. It operates by drawing the product into a cylinder with a piston, and then dispensing it into containers. This type of machine is ideal for thick or viscous liquids, such as syrups, oils, and sauces. It ensures accurate filling volumes, making it suitable for industries where precise measurement is crucial.
2. Overflow Filling Machines:
Overflow filling machines are commonly used for filling containers with liquids that require precise levels. The mechanism of this machine involves filling the containers to a specific level and then allowing the excess product to overflow back into the reservoir. This type of filling machine is often used for filling beverages, cosmetics, and pharmaceutical products.
3. Auger Filling Machines:
For filling dry powders and granules, auger filling machines are the go-to choice. These machines feature a hopper that feeds the product into a rotating screw (auger), which then dispenses it into the containers. Auger filling machines are highly versatile and can handle a wide range of products such as spices, detergents, and food additives. They ensure accuracy and minimize waste by controlling the precise amount of product dispensed.
4. Volumetric Filling Machines:
Volumetric filling machines work on the principle of a predetermined volume of the product to be filled into each container. These machines use various methods like cups, valves, or pumps to measure the product volume accurately. They are commonly used in industries such as chemical, pharmaceutical, and food, where consistent filling volumes are crucial.
5. Time Gravity Filling Machines:
Time gravity filling machines are designed for filling non-viscous liquids quickly. The filling process is timed to allow the liquid to flow under gravity into the containers. These machines are commonly used for filling water, juice, and other low-viscosity liquids. They are fast, efficient, and suitable for high-speed production lines.
In conclusion, a filling machine is an essential piece of equipment for businesses in industries that require efficient and accurate packaging. At XTIME, we provide a wide range of filling machines catering to different product types and industry requirements. Whether you need to fill liquids, powders, or granules, our sophisticated filling machines can help streamline your production processes and ensure consistent and precise filling volumes. Invest in a filling machine from XTIME today to experience improved efficiency and productivity in your packaging operations.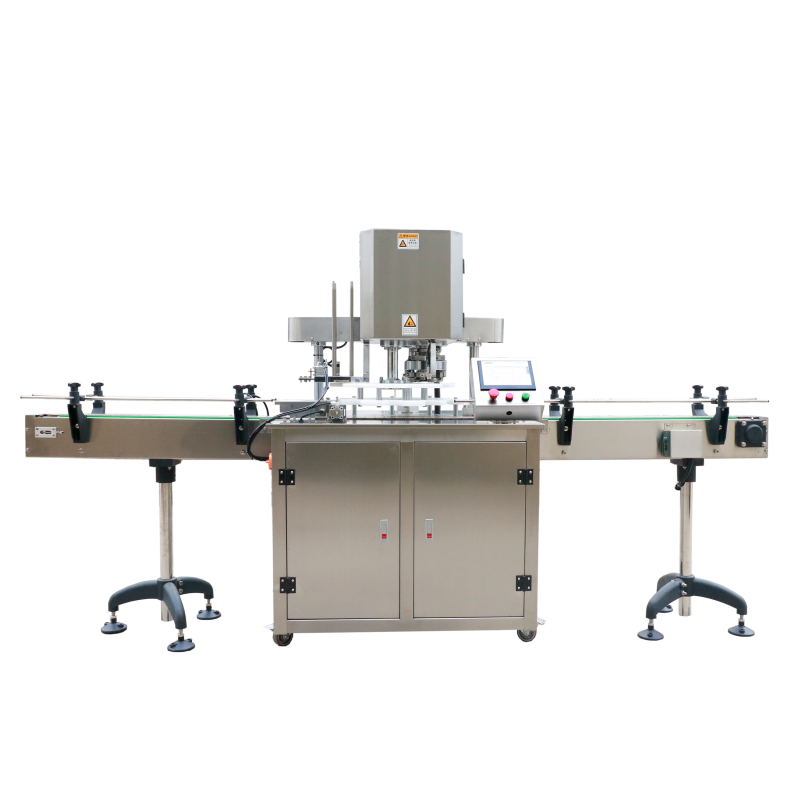 Important Factors to Consider When Choosing a Filling Machine
When it comes to choosing a filling machine for your business, there are several important factors that you need to consider. A filling machine plays a crucial role in the production process, as it is responsible for accurately dispensing products into containers. Whether you are a small startup or an established company, selecting the right filling machine is essential to ensure efficiency, accuracy, and productivity. In this article, we will cover everything you need to know about a filling machine and the key factors to consider when making your purchase.
1. Production Capacity:
The first factor to consider when choosing a filling machine is your production capacity. You need to determine the volume of products that you need to fill per day or per hour. This will help you in selecting the appropriate machine that can meet your production needs. It is crucial to choose a filling machine that can handle the required volume to avoid bottlenecks in your production line.
2. Type of Products:
Different filling machines are designed to handle specific types of products, whether it is liquid, powder, paste, or granules. It is essential to consider the nature of your products and choose a machine that is suitable for handling them. For example, if you are filling liquids, you may need a piston filling machine or a gravity filling machine. On the other hand, if you are filling viscous or thick products, a pump filling machine or a piston filling machine with a heated hopper could be the right choice.
3. Container Specifications:
The size, shape, and material of the containers also play a significant role in choosing the right filling machine. You need to consider the container's dimensions and ensure that the machine is compatible with them. Additionally, you need to take into account the type of closure system required for your containers, such as caps, pumps, or sprayers.
4. Accuracy and Precision:
Accurate filling is crucial, especially when dealing with costly or regulated products. Look for a filling machine that offers high accuracy and precision to minimize product waste and ensure consistent filling. Consider features such as volume adjustment, multiple filling heads, and automatic control systems that can help achieve accuracy and precision.
5. Ease of Use and Maintenance:
A filling machine should be user-friendly and easy to operate. Choose a machine that comes with clear instructions, intuitive controls, and minimal downtime for training your operators. Additionally, consider maintenance requirements and availability of spare parts to ensure that the machine can be easily maintained and repaired when needed.
6. Cost and Return on Investment (ROI):
Last but not least, the cost of the filling machine and the expected return on investment are crucial factors to consider. Evaluate the upfront cost, including the machine itself and any necessary accessories or modifications. Compare this cost with the expected benefits, such as increased production capacity, reduced labor costs, and improved product quality. Consider the long-term cost savings and ROI that the filling machine can provide to make an informed decision.
In conclusion, selecting the right filling machine requires careful consideration of various factors. From production capacity and product type to container specifications and accuracy, each aspect plays a critical role in determining the best filling machine for your business. By evaluating these factors and considering your specific needs, you can make an informed decision that will ultimately contribute to the success and efficiency of your production process.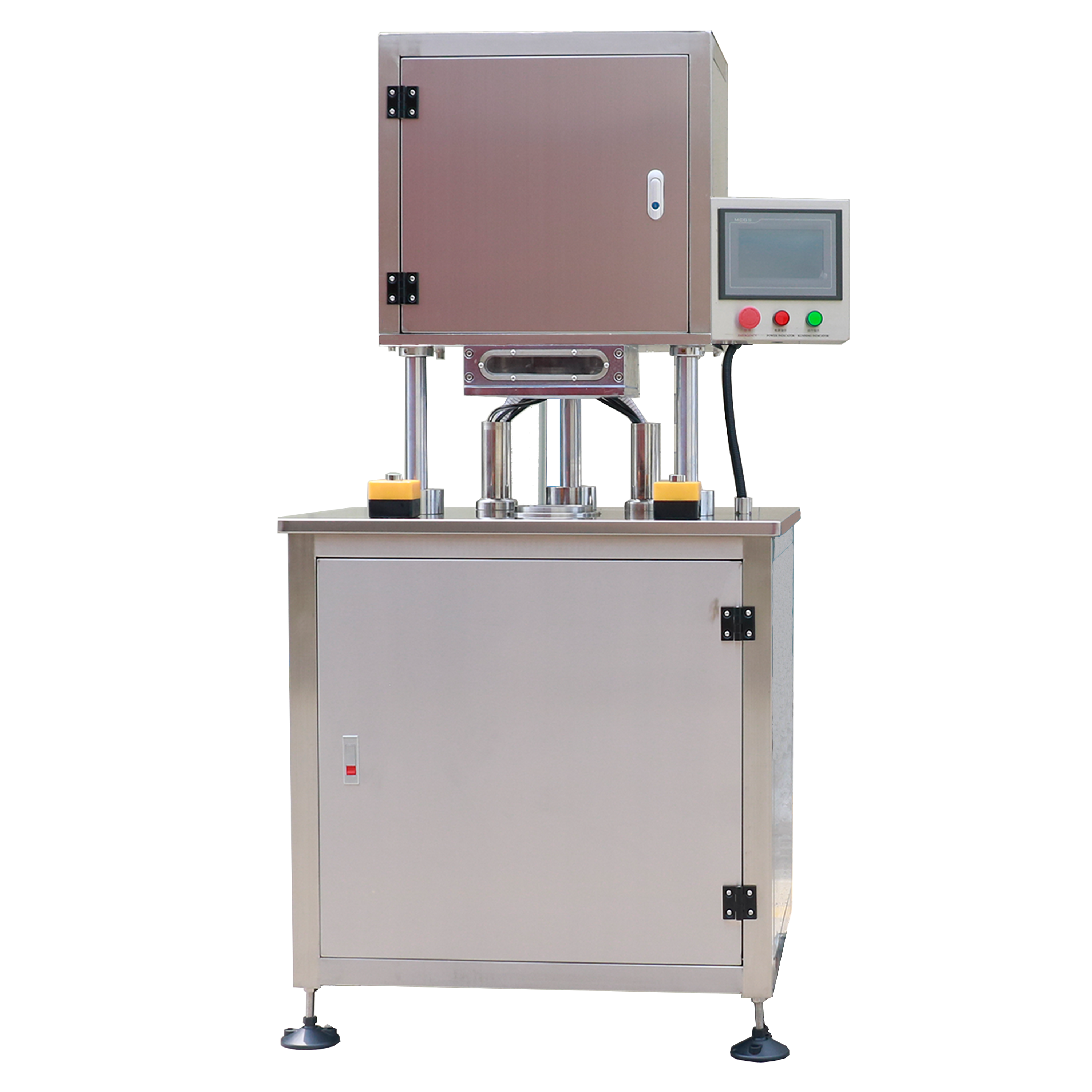 The Step-by-Step Process of Operating a Filling Machine
Filling machines are a crucial component in many industries, designed to automate the process of packaging, bottling, and filling various products. These machines are efficient, accurate, and can handle high-volume production demands. If you are interested in learning about the step-by-step process of operating a filling machine, you've come to the right place. In this article, we will delve into the intricate details of these machines and provide you with everything you need to know.
At XTIME, we specialize in manufacturing state-of-the-art filling machines that cater to the diverse needs of our clients. With our expertise and precision engineering, we have created a step-by-step guide on how to operate our filling machines seamlessly. Let's dive in and explore the fascinating world of filling machines.
Step 1: Preparation
Before operating the filling machine, it is crucial to ensure that all necessary preparations are in place. This includes inspecting the machine for any potential damages, checking the machine's alignment, and ensuring that all required raw materials and containers are available. Additionally, make sure that the machine is clean and free from any contamination, as this can affect the quality of the filled products.
Step 2: Calibration and Setup
The next step involves calibrating the filling machine to ensure accuracy and consistency in the filling process. This may require adjusting the machine's settings, such as the filling volume, speed, and pressure. It is essential to follow the manufacturer's guidelines during this step to maximize the machine's efficiency and performance.
Step 3: Loading the Product
Once the machine is calibrated, it is time to load the product into the machine's reservoir. This reservoir holds the product that will be dispensed into containers. Depending on the nature of the product, specific considerations may need to be taken, such as temperature control or specialized handling. It is crucial to handle the product with care to maintain its integrity and prevent any contamination.
Step 4: Container Placement
After loading the product, the containers that will be filled need to be properly positioned on the filling machine. This involves placing the containers in a designated area or conveyor system, ensuring that they are stable and aligned correctly. This step is crucial to ensure a smooth and accurate filling process.
Step 5: Filling Process
The filling process begins once the containers are in position. The machine will initiate the filling sequence and dispense the predetermined volume of product into each container. Filling machines utilize various technologies, such as gravity-fed, piston-driven, or pressure-based systems, to facilitate this process. Each technology has its specific advantages and is chosen based on the product's viscosity, consistency, and packaging requirements.
Step 6: Sealing and Capping
Once the containers are filled, the filling machine may also incorporate sealing and capping mechanisms. This step ensures that the product is securely packaged and minimizes the risk of leakage or contamination. Depending on the product and packaging requirements, additional steps such as labeling or coding may also be integrated into the filling machine.
Step 7: Quality Control and Inspection
After the filling process is complete, it is crucial to perform quality control and inspection checks to verify the integrity of each filled container. This may involve visual inspections, weight measurements, or other quality assurance protocols. These checks ensure that the filled containers meet the required standards and are ready for distribution.
By following these step-by-step processes, you can efficiently operate a filling machine and streamline your production operations. At XTIME, our commitment to precision engineering and innovative technology allows us to deliver filling machines that meet the specific demands of our clients. Whether you are in the food and beverage industry, pharmaceuticals, or any other industry that requires efficient filling solutions, our state-of-the-art machines are designed to exceed your expectations.
In conclusion, a filling machine plays a vital role in automating the packaging and filling process in a wide range of industries. By understanding the step-by-step process of operating a filling machine, you can optimize your production efficiency, enhance product quality, and ultimately achieve business success. Partnering with XTIME ensures that you have access to cutting-edge filling machines that are customized to meet your unique requirements.
Troubleshooting Common Issues with Filling Machines
Welcome to XTIME, your go-to source for comprehensive information on filling machines. In this article, we will delve deeper into the common issues that may arise while using filling machines and discuss effective troubleshooting techniques. Whether you are a newcomer to the industry or an experienced operator, understanding these common problems will help you maintain a smooth and efficient filling process.
1. Understanding Filling Machines:
Filling machines are instrumental in a wide range of industries, including pharmaceuticals, food and beverage, cosmetics, and more. These machines are designed to automate the filling process, ensuring accurate and consistent filling of products into containers. From liquid fillers to powder fillers and beyond, filling machines come in a variety of types to suit different industry requirements.
2. Common Issues with Filling Machines:
a. Leaking or Spillage: One of the most common issues faced with filling machines is leaking or spillage during the filling process. This may occur due to faulty seals, worn-out components, or incorrect adjustments. Regular inspection of seals, ensuring proper alignment, and maintaining proper filling parameters can help alleviate this issue.
b. Inconsistent Filling: Inaccuracy in the filling process can lead to inconsistent product quantities in each container. This can be caused by improper calibration, malfunctioning sensors, or incorrect settings. Regular calibration and sensor maintenance, along with carefully adjusting the settings, can rectify this problem.
c. Airlocks or Blockages: Filling machines can often encounter airlocks or blockages that hinder the flow of product. This could be due to the presence of air bubbles, debris, or clogs in the filling system. Regular cleaning and maintenance, using filters and strainers, as well as eliminating air bubbles, can prevent these blockages.
d. Foaming or Splashing: Certain products, particularly those with a high viscosity or foaming nature, can cause foaming or splashing during the filling process. This can lead to inaccurate fill levels, which affect product quality and consistency. Adjusting the filling parameters, reducing the filling speed, and using appropriate nozzles can mitigate this issue.
e. Electrical Issues: Filling machines rely on various electrical components for their operation. Electrical issues such as power fluctuations, blown fuses, or malfunctioning circuitry can disrupt the filling process. Regular inspection of electrical connections, using surge protectors, and ensuring proper grounding can help prevent these problems.
3. Troubleshooting Techniques:
a. Implement Regular Maintenance: To minimize the occurrence of common issues, it is crucial to conduct regular maintenance on your filling machines. This includes cleaning, lubricating, and inspecting components, as well as ensuring proper alignment and calibration. Staying proactive with preventive maintenance will greatly reduce the chances of unexpected breakdowns.
b. Train and Educate Operators: Adequate training and education for machine operators are essential to identify and troubleshoot common issues effectively. Operators should be familiar with the machine's operation, aware of potential issues, and equipped with troubleshooting techniques. Regular training sessions and sharing of best practices can improve overall machine performance.
c. Collaborate with Technical Support: In case of persistent issues, it is advisable to collaborate with the manufacturer's technical support team. They can provide expert guidance, remotely diagnose problems and offer solutions tailored to your specific filling machine model. Timely communication with technical support ensures minimal downtime and efficient problem resolution.
As evident from our detailed discussion, troubleshooting common issues with filling machines is crucial to maintain their optimal performance. By understanding the common issues, implementing regular maintenance, training operators, and seeking technical support, you can ensure seamless filling operations and minimize interruptions. Make XTIME your trusted resource for all your filling machine needs, and stay on top of industry trends and best practices.
Innovations and Future Trends in Filling Machine Technology
Everything You Need to Know About a Filling Machine:
Filling machines play a crucial role in various industries, from food and beverage to pharmaceuticals and cosmetics. These machines are used to efficiently fill containers with products, ensuring accuracy, consistency, and speed. In recent years, filling machine technology has undergone significant advancements and continues to evolve to meet the changing demands of different industries. In this article, we will explore innovations and future trends in filling machine technology, with a focus on XTIME, a leading manufacturer in this field.
1. Evolving Technology:
Filling machines have come a long way from their manual counterparts. Today, XTIME utilizes cutting-edge technology to ensure precise and efficient filling processes. Advanced sensors and control systems allow for highly accurate volume control, ensuring that each container is filled to the desired level. These sensors also enable the detection of any abnormalities or deviations in the filling process, allowing for prompt troubleshooting and minimizing wastage.
2. Customizable Solutions:
One of the significant advancements in filling machine technology is the ability to offer customizable solutions. XTIME understands that every industry and product has unique requirements. Hence, they provide tailor-made filling machines that cater to specific needs. Whether it is viscosity control, foaming prevention, or handling different container sizes and shapes, XTIME's filling machines can be customized to meet these demands. This flexibility ensures that manufacturers can optimize their filling processes for maximum efficiency and product quality.
3. Automation and Integration:
Automation is a key trend in filling machine technology, and XTIME is at the forefront of this revolution. By incorporating robotic systems and automated controls, XTIME's filling machines can execute tasks with unparalleled precision and speed. These machines can seamlessly integrate with other production lines, optimizing the overall manufacturing process. Integration with data management systems also allows for real-time monitoring and analysis of filling operations, providing valuable insights for process improvement.
4. Hygiene and Cleanability:
Maintaining hygiene and cleanliness is crucial in industries where filling machines are used, particularly in the food and pharmaceutical sectors. XTIME recognizes this importance and prioritizes the design of filling machines that are easy to clean and sanitize. Smooth and accessible surfaces, along with quick-change parts, enable efficient cleaning and minimize the risk of contamination. XTIME's dedication to hygiene ensures product safety and compliance with stringent industry regulations.
5. Sustainability:
With the growing emphasis on sustainability, filling machine technology is evolving to reduce environmental impact. XTIME is committed to developing eco-friendly solutions that minimize resource consumption and waste generation. Their machines incorporate energy-saving features, such as efficient motors and reduced compressed air usage. Additionally, XTIME explores innovative packaging solutions that can enhance product shelf life, reducing the need for excessive preservatives and packaging materials.
6. Remote and Predictive Maintenance:
To further improve operational efficiency, XTIME is embracing remote and predictive maintenance technologies. Through remote monitoring and diagnostics, experts can identify and address potential issues in real-time, reducing downtime and the need for on-site technicians. Predictive maintenance algorithms proactively assess the condition of filling machines, allowing for timely component replacements and preventing unexpected failures. This approach ensures maximum uptime and minimizes production disruptions, translating into cost savings for manufacturers.
Filling machine technology is continuously evolving, and XTIME leads the way with innovations and future trends. With their commitment to precision, customization, automation, hygiene, sustainability, and remote maintenance, XTIME's filling machines are revolutionizing the industry. Manufacturers across various sectors can benefit from these advancements, optimizing their production processes and delivering high-quality products to meet the ever-changing consumer demands. Embrace the future of filling machines with XTIME and stay ahead in the competitive market.
Conclusion
1. Importance of filling machines in various industries: The article has provided an in-depth understanding of filling machines and their significance in multiple industries. From food and beverage production to pharmaceuticals and cosmetics, filling machines play a crucial role in ensuring efficiency, accuracy, and productivity. By automating the filling process, businesses can optimize their operations and meet the growing demands of the market.
2. Advancements in filling machine technology: The article highlights the continuous advancements in filling machine technology. From manual fillers to semi-automatic and fully-automatic machines, manufacturers are constantly innovating to meet the evolving needs of different industries. The incorporation of advanced features such as volumetric or gravimetric filling mechanisms, integrated sensors, and touch-screen interfaces ensures improved accuracy, flexibility, and ease of use.
3. Considerations for choosing the right filling machine: The article has provided valuable insights on the factors to consider when selecting a filling machine. It emphasizes the importance of understanding production requirements, product consistency, container types and materials, and budget constraints. By carefully evaluating these factors, businesses can make informed decisions and invest in a filling machine that best suits their specific needs.
4. Benefits of using filling machines: The article extensively discusses the benefits of utilizing filling machines in manufacturing processes. By reducing human error, increasing production speed, minimizing product wastage, and ensuring consistent fill levels, filling machines help businesses enhance their overall operational efficiency. Furthermore, the article highlights that these machines also contribute to maintaining product quality, improving hygiene standards, and adhering to regulatory compliance.
In conclusion, this article provides a comprehensive overview of the importance, advancements, considerations, and benefits of using a filling machine in various industries. From the critical role they play in increasing productivity and efficiency to the continuous technological innovations, it is clear that filling machines are crucial assets for businesses aiming to streamline their operations and maintain high-quality standards. By embracing the right filling machine and integrating it into their manufacturing processes, businesses can position themselves at the forefront of their respective industries and meet the evolving demands of the market.