Welcome to our informative piece on the intriguing topic of how can seamers work! Have you ever wondered about the complex machinery behind the process of canning? Our article delves deep into the inner workings of can seamers, shedding light on the intricacies that enable the seamless sealing of your favorite canned goods. Whether you are a curious individual, a aspiring engineer, or simply a lover of understanding how things work, this article will leave you captivated and enlightened. Join us as we unravel the mysteries of can seamers and explore their fascinating functionality.
to Can Seamers and Their Importance in the Packaging Industry
In today's fast-paced world, the packaging industry plays a crucial role in delivering products to consumers efficiently and safely. One essential aspect of this industry is can seamers, a specialized machinery that seals cans securely. Known for their reliability and precision, can seamers have become an integral part of packaging lines in various sectors, from food and beverage to pharmaceuticals. In this article, we will explore the workings of can seamers and understand their significance in the packaging process.
Understanding the Mechanism of Can Seamers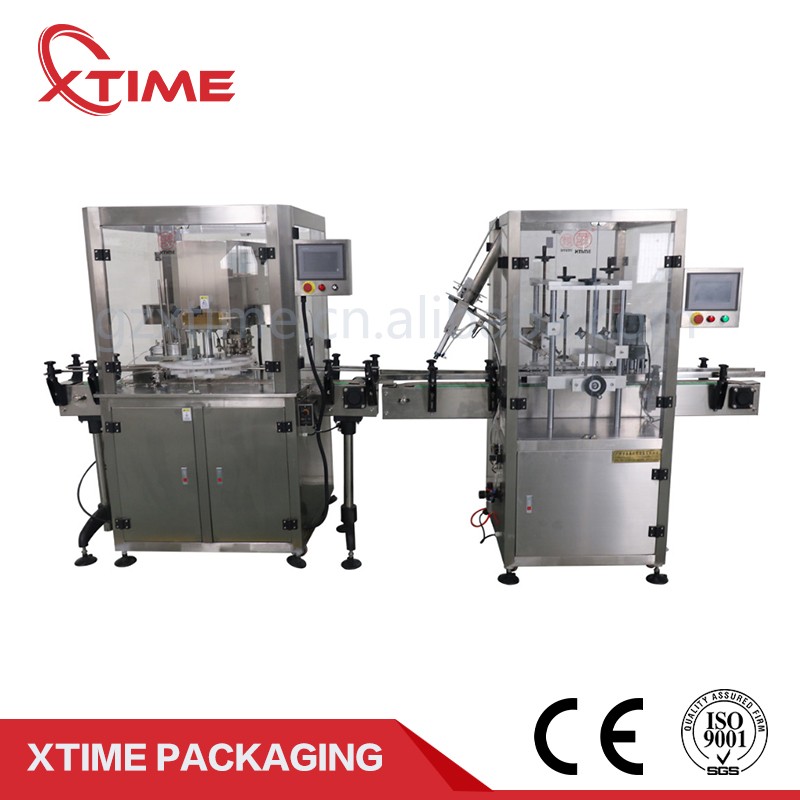 Can seamers are engineering marvels designed to create a hermetic seal on cylindrical containers, specifically cans. The process involves securing the lid (or end) onto the body of the can. The lid is typically made of aluminum or steel, and the body is formed from tinplate or beverage cans. Can seamers use a combination of mechanical, electrical, and pneumatic systems to achieve a perfect seal.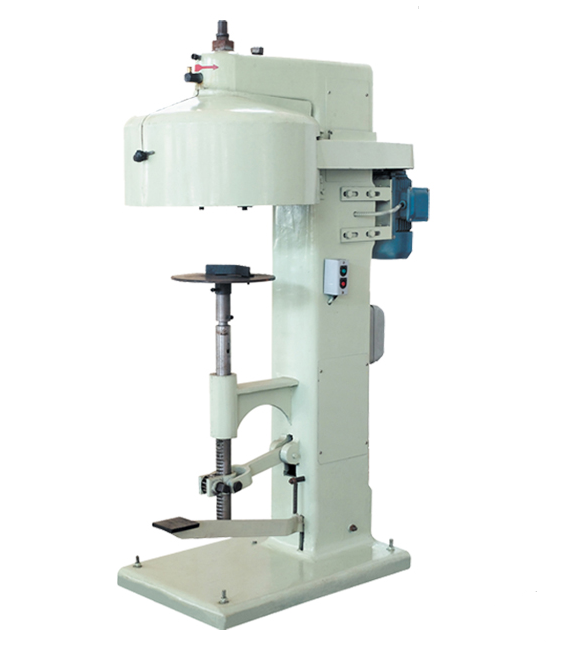 The working principle of can seamers revolves around three critical components: the chuck, the seaming rolls, and the seaming head. The chuck holds the can in place while the seaming rolls, located above and below the can, maneuver it to ensure a precise fit. The seaming head, driven by electric or pneumatic power, applies the necessary pressure to seal the can.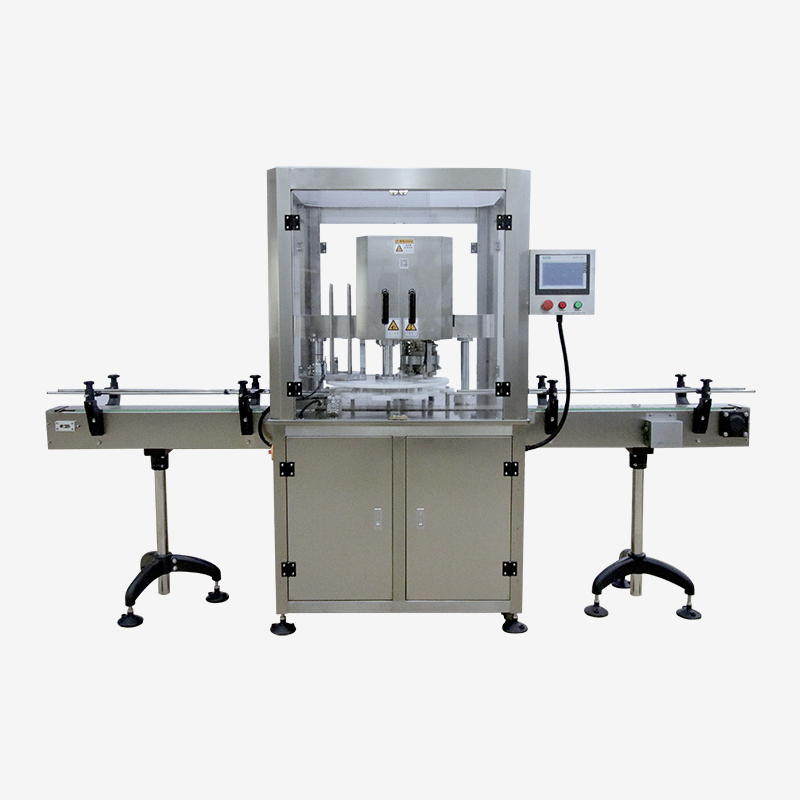 The Seaming Process: Step by Step
To fully grasp how can seamers work, let's delve into the step-by-step procedure involved in the seaming process:
Step 1: Can Placement
The cans are fed into the can seaming machine either manually or through an automated system. They are carefully aligned with the chuck to ensure accuracy during subsequent steps.
Step 2: Lid Placement
The lids are automatically fed into the machine and positioned above the cans. They are initially held in place by vacuum suction or magnetic forces.
Step 3: Lid Pick-Up
The seaming head descends rapidly, picking up the lid and placing it onto the can's body.
Step 4: Seaming Rolls' Action
The seaming rolls engage with the lid and body, turning the can continuously while exerting pressure. This action bends and folds the edges of the lid to form a secure seal.
Step 5: Sealing Validation
Each sealed can passes through a quality control mechanism that ensures it meets the required standards. This may involve checks for lid placement, seam tightness, and proper alignment.
Diverse Applications of Can Seamers
Can seamers find wide-ranging applications across numerous industries due to their versatility and effectiveness. Some notable applications include:
1. Food and Beverage Industry: Can seamers are extensively employed in sealing cans for various food and beverage products such as canned vegetables, carbonated drinks, soups, and more.
2. Pharmaceutical Industry: Can seamers play a vital role in sealing cans containing medical supplies like powdered formulas, nutrition supplements, and aerosol medications.
3. Chemical Industry: In the chemical industry, can seamers are crucial for sealing cans holding paints, solvents, adhesives, and other liquids.
Advantages of Choosing XTIME Can Seamers
XTIME, a leading manufacturer in the packaging equipment industry, offers high-quality can seamers with advanced features and superior performance. Here are some noteworthy advantages of choosing XTIME can seamers:
1. Precision and Accuracy: XTIME can seamers are engineered to provide a consistent and flawless seal, ensuring product freshness and preventing leakage.
2. Versatility: XTIME offers a range of can seamers that can handle various can sizes, making them suitable for different packaging needs.
3. Durability: XTIME can seamers are built to last, incorporating robust materials and enhanced engineering techniques to withstand continuous usage in demanding production environments.
4. Easy Maintenance: XTIME can seamers are designed for easy cleaning and maintenance, reducing downtime and increasing operational efficiency.
With their profound understanding of the packaging industry, XTIME continues to innovate and deliver top-notch can seamers that cater to the evolving needs of manufacturers worldwide.
In conclusion, can seamers are vital components of the packaging process, ensuring product integrity and safety. XTIME stands at the forefront of this industry, providing reliable and efficient can seamers that enable businesses to meet their packaging requirements effectively.
Conclusion
In conclusion, understanding how can seamers work is essential in appreciating the intricate process behind canning technology. From the mechanical operations to the precision required, can seamers are a marvel of engineering. Looking at the various perspectives discussed in this article, we have gained insight into the importance of seamers in ensuring the safety and integrity of canned products. We have delved into the crucial role of seam quality assessment techniques in guaranteeing product quality and preventing potential health hazards. Moreover, we have explored the advancements in canning technology, such as automated can seamers, that have revolutionized the industry. With this knowledge, we can now acknowledge the magnitude of can seamers' impact on our everyday lives – from the supermarket shelves to our kitchen cabinets. So, the next time you crack open a can of your favorite beverage or savor a canned meal, take a moment to appreciate the meticulous craftsmanship that goes into ensuring the seal's strength and reliability.