Welcome to our informative article that delves into the fascinating world of filling machines. Have you ever wondered how these automated marvels seamlessly handle the task of filling countless products with precision and efficiency? Look no further as we uncover the inner workings and intricacies of these remarkable machines that play a crucial role in industries worldwide. Join us as we embark on a journey to demystify the complexity behind filling machines, exploring the technology, processes, and benefits that make them indispensable in various sectors. Whether you're a curious reader, a business owner seeking to upgrade your packaging line, or someone simply interested in innovative machinery, this article is guaranteed to provide valuable insights that will captivate and enlighten you. So, let's dive in and unravel the mysteries of the filling machine together!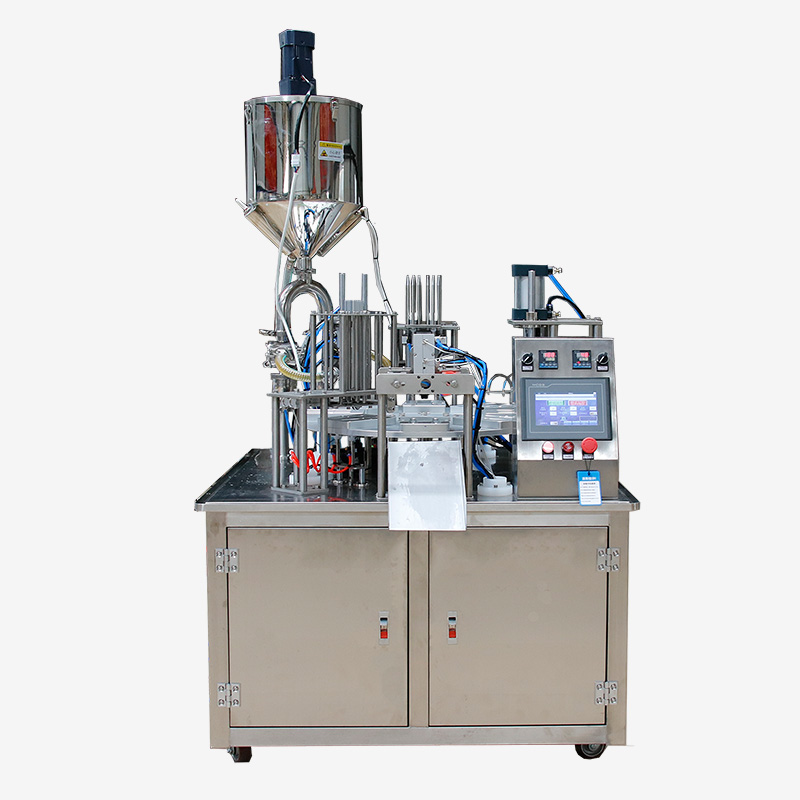 Our History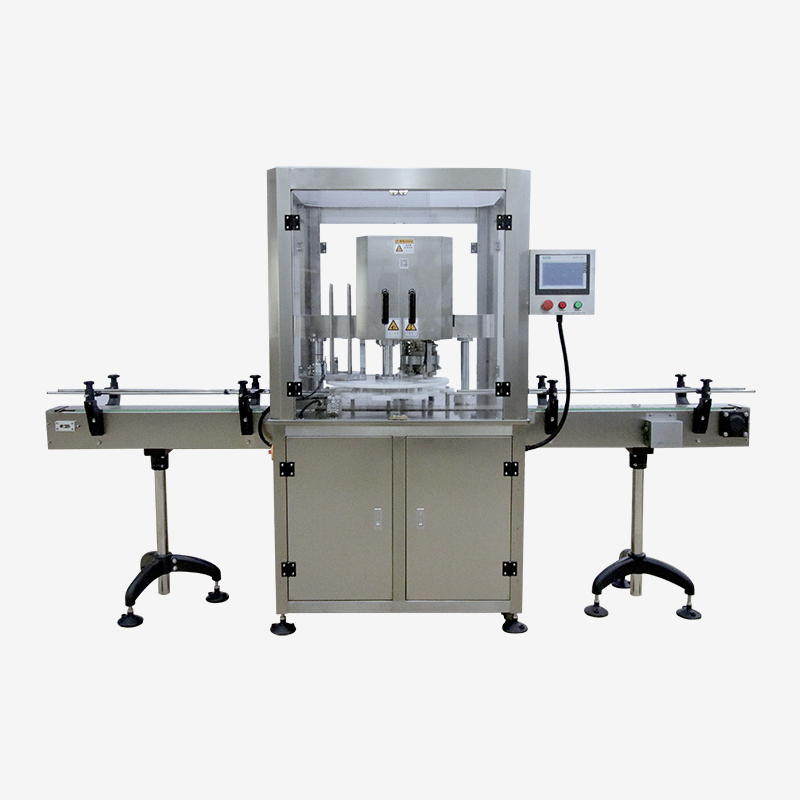 Introduction to Filling Machines
Components of a Filling Machine
Working Mechanism of a Filling Machine
Applications and Benefits of Filling Machines
Conclusion
Our History
XTIME, a renowned name in the field of filling machines, has been revolutionizing the packaging industry for over two decades. Starting as a small startup, we have grown into a global leader, catering to the diverse needs of various industries, from food and beverages to pharmaceuticals. Our commitment to continuous innovation and customer satisfaction has enabled us to establish a strong reputation in the market.
Introduction to Filling Machines
Filling machines are an integral part of the packaging process, designed to accurately fill containers with liquids, powders, or granules. Whether it is a small vial or a large container, these machines ensure precise measurements and consistent product quality. Filling machines eliminate human errors and enhance the efficiency of the packaging process, saving both time and resources.
Components of a Filling Machine
A filling machine comprises various components that work together to achieve seamless operations. The main components include:
1. Hopper: The hopper stores the product that needs to be filled. It can be customized based on the specific requirements of the product, ensuring a steady flow.
2. Filling Nozzle: The filling nozzle is responsible for accurately dispensing the product into the containers. It can be adjusted to control the volume or weight of the product being filled.
3. Conveyor System: The conveyor system transports the containers to the filling station, maintaining a smooth workflow. It can be equipped with sensors to detect and reject any faulty or wrongly positioned containers.
4. Control Panel: The control panel allows operators to configure and monitor various parameters of the filling machine, such as speed, volume, and production count. It ensures precise control and real-time data analysis to optimize the filling process.
Working Mechanism of a Filling Machine
The functioning of a filling machine can be summarized in a few simple steps:
1. Container Placement: Containers are manually or automatically loaded onto the conveyor system, which carries them to the filling station.
2. Product Dispensing: The product is drawn from the hopper into the filling nozzle. The filling nozzle dispenses the product into the containers, following predetermined measurements or weight.
3. Container Sealing: After the filling process, the containers move to the sealing station, where caps, lids, or seals are applied, depending on the product and its packaging requirements.
4. Quality Check: The filled and sealed containers undergo quality checks to ensure proper closure and absence of leaks. Faulty containers are identified and rejected to maintain product integrity.
5. Packaging and Labeling: The filled and quality-checked containers are then moved to the packaging and labeling stations, where they are packed and labeled according to the specific branding and regulatory guidelines.
Applications and Benefits of Filling Machines
Filling machines find extensive applications across industries, such as:
1. Food and Beverages: Filling machines are widely used in the food and beverage industry for packaging various products, including sauces, oils, juices, and carbonated drinks.
2. Cosmetics and Personal Care: In the cosmetics and personal care industry, filling machines are utilized to fill products like lotions, creams, gels, and shampoos into containers, ensuring accuracy and consistency.
3. Pharmaceuticals: Filling machines play a crucial role in pharmaceutical packaging, ensuring precise filling of medicines, vitamins, and other pharmaceutical products, maintaining sanitation and minimizing contamination risks.
4. Chemicals and Cleaning Agents: Filling machines are essential in the chemical and cleaning agent industry, accurately filling hazardous substances like acids, solvents, and detergents.
The benefits of utilizing filling machines include:
1. Increased Efficiency: Filling machines automate the filling process, significantly increasing the productivity and efficiency of packaging lines. They can handle a large volume of containers within a short span, minimizing manual labor requirements.
2. Cost Savings: By reducing human errors and optimizing the filling process, filling machines help in reducing product wastage, leading to substantial cost savings. They also eliminate the need for excess workforce, resulting in reduced labor expenses.
3. Improved Accuracy: Filling machines ensure precise and consistent filling of containers, eliminating variations in product measurements. This enhances the overall product quality and customer satisfaction.
4. Enhanced Safety: Filling machines incorporate safety features to minimize risks associated with product spillage, leaks, or contamination. They adhere to strict regulatory standards, ensuring product integrity and consumer safety.
Conclusion
As the packaging industry continues to evolve and demand efficiency, filling machines have become an indispensable tool for various sectors. XTIME, with its extensive experience and commitment to innovation, offers cutting-edge filling machines that cater to diverse needs. These machines not only streamline the packaging process but also provide cost-effective and reliable solutions for businesses worldwide. With XTIME, you can trust in the precision and performance of our filling machines to meet your specific packaging requirements and drive your business to new heights.
Conclusion
In conclusion, understanding how a filling machine works is crucial for any business involved in the manufacturing and packaging industry. By examining the various perspectives of its operation, we have gained a comprehensive understanding of the intricacies involved in filling containers accurately and efficiently. From the mechanical components responsible for precision and speed, to the integration of advanced sensors and control systems, the filling machine streamlines the packaging process, ensuring product quality and optimizing productivity. This technology not only saves time and money for businesses, but also provides convenience and reassurance for consumers who rely on accurately filled and safely packaged products. As we continue to witness advancements in filling machine technology, it is evident that this innovation will play a significant role in shaping the future of manufacturing and packaging industries. So next time you spot a perfectly filled container on store shelves, take a moment to appreciate the incredible machinery and ingenuity behind it.