Welcome to our comprehensive guide on how to clean a sealing machine. If you are a business owner, packaging professional, or someone who regularly works with sealing equipment, you understand the importance of maintaining a clean and well-functioning machine. In this article, we will delve into the step-by-step process of cleaning a sealing machine, the reasons behind it, and the benefits it brings to your operations. Discover expert tips, effective techniques, and troubleshooting advice that will not only enhance your machine's lifespan but also ensure optimal performance and product integrity. Whether you are a seasoned professional or a curious individual, join us on this journey to explore the ins and outs of a sparkling clean sealing machine.
Xtime: Your Ultimate Guide to Cleaning a Sealing Machine
Importance of Proper Cleaning for Efficient Sealing Operations
Sealing machines are a crucial part of various industries, providing an airtight and secure closure to products. Whether you use a sealing machine for food packaging, pharmaceuticals, or other goods, it is essential to keep it clean to ensure optimal performance and longevity. Neglecting regular cleaning can lead to issues such as decreased sealing quality, machine malfunctions, and potential product contamination. In this comprehensive guide, we will take you through the step-by-step process of cleaning your sealing machine, ensuring its peak efficiency and reliability.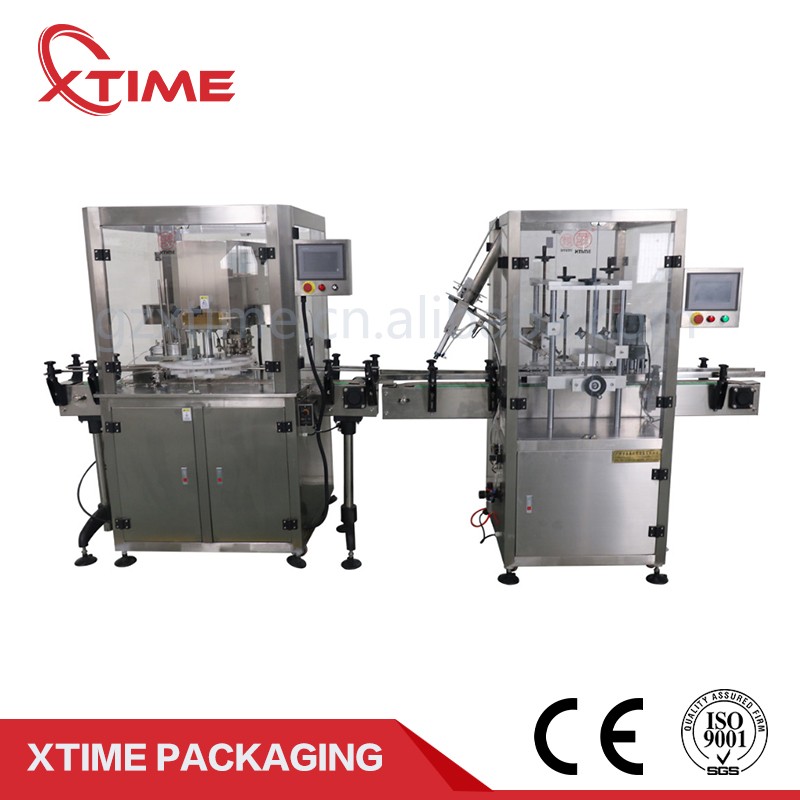 Preparing for Cleaning: Safety Measures and Best Practices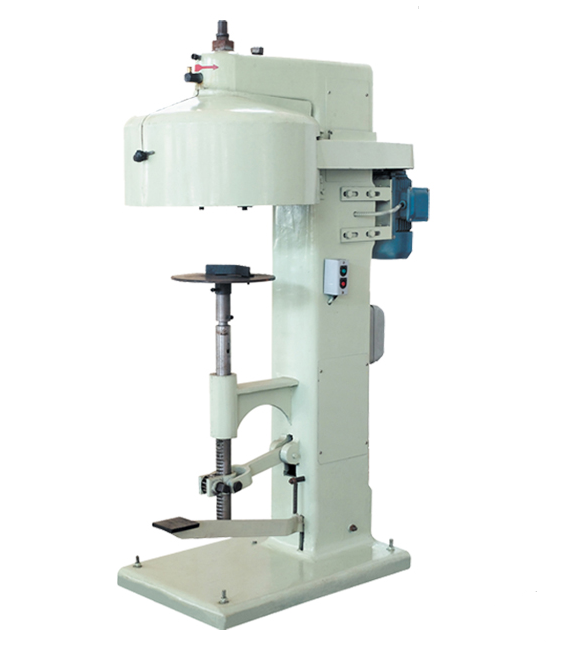 Before diving into the cleaning process, it is important to take some preliminary measures to ensure your safety and the machine's protection. Start by turning off the sealing machine and unplugging it from the power source. Allow the machine to cool down completely before initiating any cleaning procedures. Additionally, wear protective gloves and goggles to protect yourself from any potential hazards.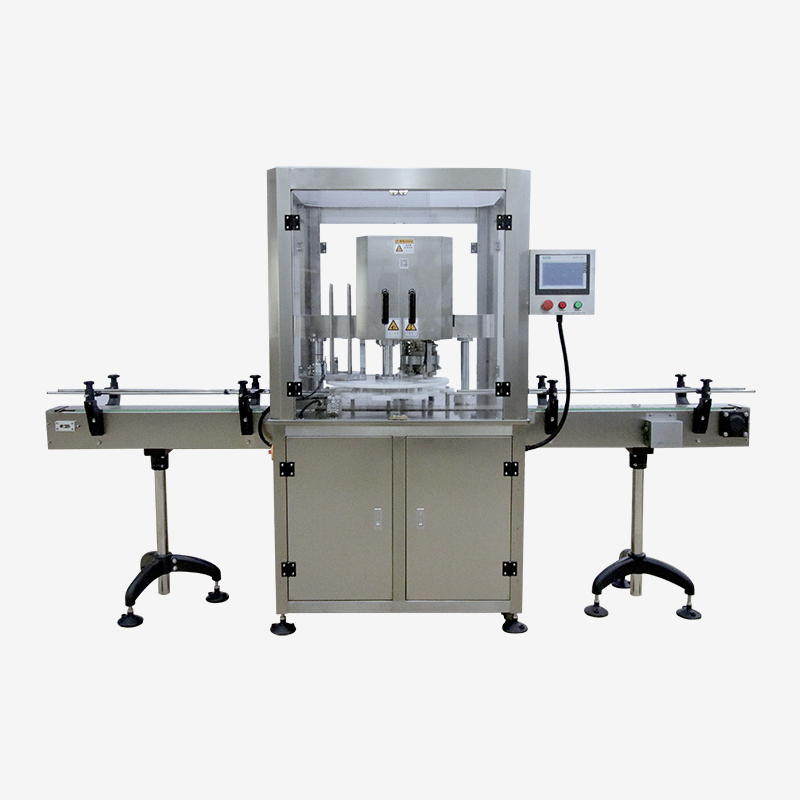 Step-by-Step Cleaning Instructions for Your Sealing Machine
1. Removing Loose Debris: Begin by removing any loose debris from both the interior and exterior surfaces of the machine. Use a soft, lint-free cloth or a brush to wipe away dust, crumbs, or other particles.
2. Cleaning with a Damp Cloth: Moisten a cloth with warm, soapy water or a mild detergent. Gently wipe down the sealing machine, paying close attention to the sealing plate, heating element, and any other components that come into direct contact with the product. Be careful not to let excess moisture enter any electrical parts.
3. Cleaning Hard-to-Reach Areas: Utilize a cotton swab or a small brush to clean corners, edges, and narrow gaps where debris might accumulate. Take extra care not to damage any sensitive parts or wiring.
4. Sanitizing: To eliminate any potential bacteria or contaminants, use a sanitizing solution recommended for food-grade equipment. Apply the solution to a clean cloth and thoroughly wipe the surface of the sealing machine. Ensure all parts are adequately disinfected.
5. Drying: After completing the cleaning and sanitizing process, allow the sealing machine to air dry completely. Avoid using the machine when it is still damp to prevent electrical or operational issues.
Regular Maintenance and Periodic Deep Cleaning
Apart from routine cleaning, regular maintenance is crucial for the prolonged functionality of your sealing machine. Make sure to refer to the manufacturer's instructions for specific maintenance guidelines related to your machine model. This may include lubrication of moving parts, foam replacement, or belt adjustments. Additionally, consider scheduling periodic deep cleaning sessions to remove any stubborn residue or build-up that routine cleaning might not eliminate entirely.
Troubleshooting and Common Issues: When to Seek Professional Assistance
While regular cleaning and maintenance significantly reduce the chances of problems arising, occasionally, issues may still occur. If you encounter persistent sealing problems, inconsistent sealing quality, or any other irregularities, it may be necessary to consult a professional technician or the manufacturer's customer service for assistance. They can guide you through specific troubleshooting steps or recommend expert intervention if needed.
Cleaning and maintaining your sealing machine is essential to maximize its efficiency and lifespan. By following the step-by-step instructions mentioned above, you can ensure optimal sealing performance and prevent potential product contamination. Incorporate regular cleaning routines into your manufacturing or packaging processes to guarantee the highest standards of hygiene and airtight sealing. Remember, a clean sealing machine leads to consistent and reliable results, saving both time and effort in the long run.
Conclusion
1. Recap the main points: In the conclusion, you can summarize the key steps or methods discussed in the article for cleaning a sealing machine. For example, you could mention the importance of unplugging the machine and removing any leftover product, followed by the use of warm soapy water and a soft cloth or brush to clean both the exterior and interior parts. Emphasize any additional tips or precautions mentioned throughout the article.
2. Highlight the benefits: Discuss the advantages of regularly cleaning a sealing machine. Explain how a clean machine can enhance its performance, prolong its lifespan, and prevent any potential contamination. Mention that by following the cleaning instructions provided, users can ensure their sealing machine consistently delivers high-quality packaging and meets safety standards.
3. Encourage consistency: Conclude by encouraging readers to make cleaning their sealing machine a routine practice. Stress that by incorporating this maintenance task into their packaging process, business owners or individuals can avoid unnecessary downtime, reduce the risk of equipment failure, and guarantee hygienic packaging.
4. Offer additional resources or tips: If applicable, you can suggest related articles or blog posts that provide further information on packaging machine maintenance or offer tips for troubleshooting common sealing machine issues. Encourage readers to explore these resources to enhance their knowledge and ensure the ongoing efficiency of their equipment.
5. Call to action: End the conclusion with a call to action that motivates readers to take immediate action and clean their sealing machine. Use words like "Start now," "Don't wait," or "Take the first step" to prompt readers to put the cleaning instructions into practice right away.
Remember to tailor the conclusion to the overall tone and style of your blog post, keeping it engaging, concise, and informative.