Welcome to our guide on how to make a sealing machine! In this article, we will dive into the fascinating world of sealing machines and equip you with all the necessary knowledge and steps to create one from scratch. Whether you are a DIY enthusiast or a small business owner looking to streamline your packaging process, this article is a must-read. Join us as we explore the key components, materials, and techniques required to construct a reliable and efficient sealing machine. Get ready to embark on an exciting journey of innovation and creativity – let's discover how to make your own sealing machine together!
The Basics of Sealing Machines and Their Importance in Various Industries
Sealing machines play a vital role in packaging industries, ensuring products are securely protected during transportation and storage. XTIME, your trusted partner in packaging solutions, takes pride in bringing you innovative sealing machines that guarantee the utmost quality and reliability. In this article, we will delve into the ins and outs of sealing machines, its types, functionalities, and the advantages they offer to different industries.
Understanding the Types of Sealing Machines Offered by XTIME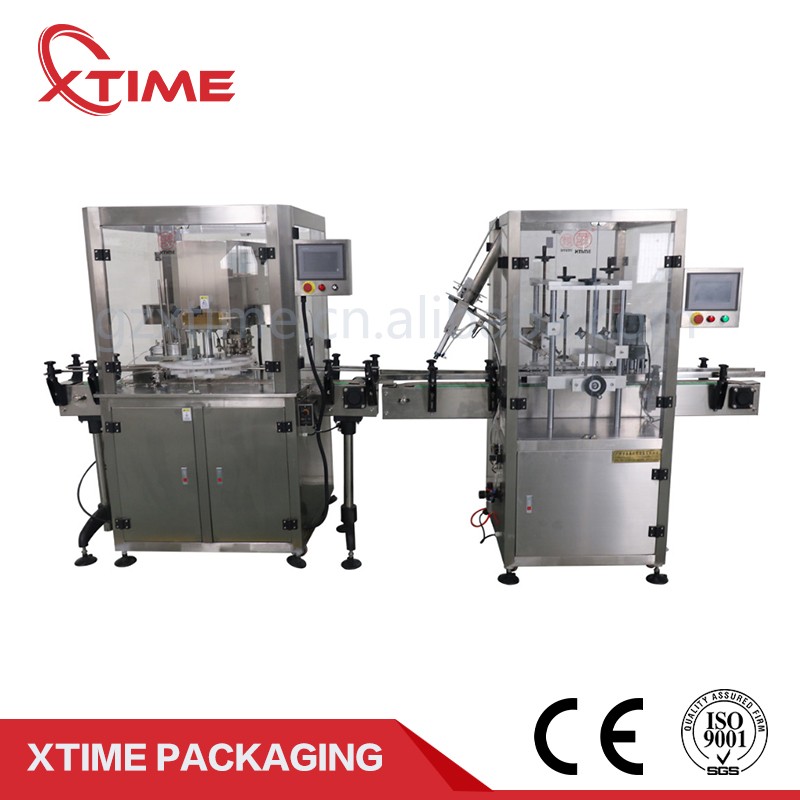 1. Foil Sealing Machines: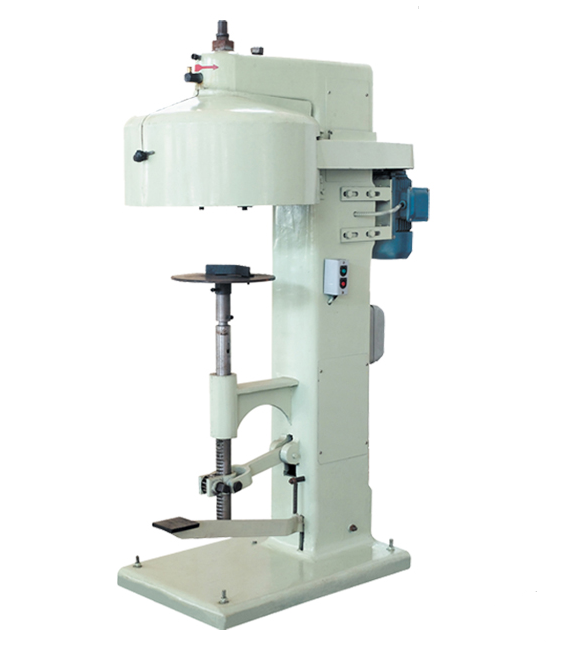 Foil sealing machines are widely used in the pharmaceutical, food, and dairy industries. These machines employ the use of heat and pressure to create an airtight seal on containers, preventing any external contamination. XTIME's foil sealing machines provide precise sealing, increasing product shelf life and ensuring customer satisfaction.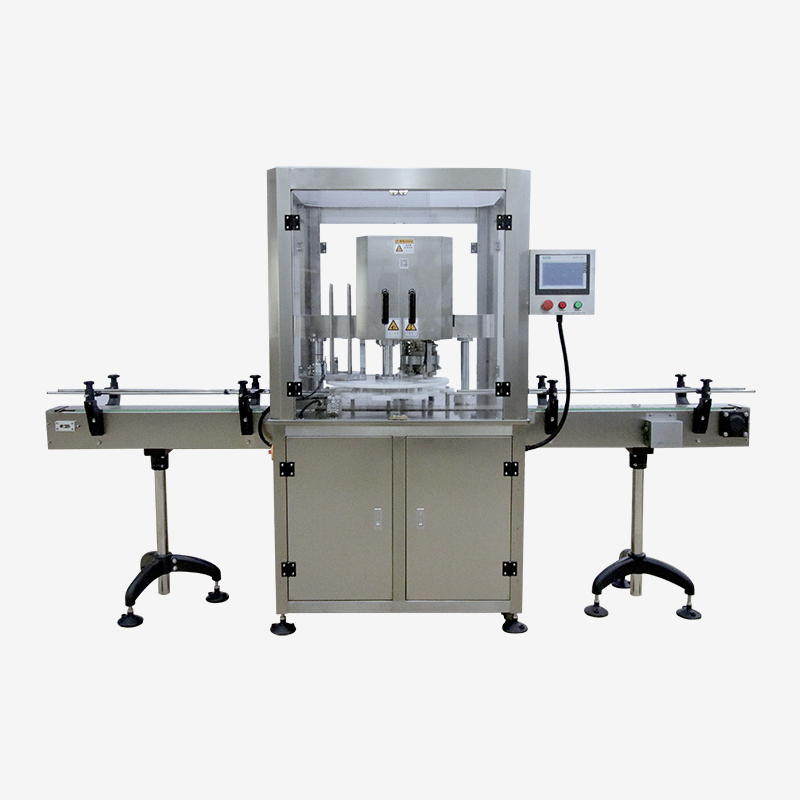 2. Continuous Band Sealing Machines:
Continuous band sealing machines excel in sealing bags and pouches. These versatile machines create a strong, uniform seal, suitable for various packaging materials such as plastic, paper, and aluminum. XTIME's continuous band sealing machines feature adjustable speed and temperature controls, ensuring efficient sealing across diverse applications.
3. Vacuum Sealing Machines:
XTIME's vacuum sealing machines are designed to remove excess air within packaging, significantly extending the shelf life of vacuum-sealed products. These robust machines effectively prevent oxidation, preserving the flavors, colors, and textures of packaged goods. The vacuum sealing process ensures top-notch product freshness, making it ideal for the food, electronics, and pharmaceutical industries.
Benefits of XTIME Sealing Machines
1. Enhanced Product Safety and Integrity:
XTIME's sealing machines guarantee product safety by creating a strong, tamper-evident seal. With our machines, you can rest assured that your products remain intact and free from contamination, safeguarding the trust of your customers.
2. Cost and Time Efficiency:
Our sealing machines are engineered for optimal efficiency, minimizing packaging time and reducing labor costs. With our advanced features like automated sealing processes and adjustable controls, XTIME machines increase productivity while maintaining supreme quality.
How to Operate XTIME Sealing Machines
To ensure seamless operation, XTIME provides comprehensive instructions to guide users in properly setting up and utilizing our sealing machines. Here is a step-by-step guide on how to operate them:
1. Connect the machine to a reliable power source and check that all settings are appropriately adjusted.
2. Prepare the packaging material and place the product to be sealed inside.
3. Position the material under the sealing bar or mechanism, making sure it aligns correctly.
4. Activate the machine by pressing the start button.
5. Monitor the sealing process, adjusting temperature or other settings as needed.
6. Once the sealing process is complete, remove the sealed product and repeat the steps for subsequent packages.
XTIME's Commitment to Quality and Service
At XTIME, we prioritize customer satisfaction and value the trust our clients place in our sealing machines. Our team of experts is dedicated to delivering innovative and high-quality packaging solutions tailored to your unique requirements. With XTIME, you can expect unparalleled customer service, technical support, and top-notch sealing machines that exceed industry standards.
Sealing machines are essential tools in the packaging industry, enabling businesses to maintain the integrity of their products and enhance customer satisfaction. XTIME, as a leading provider of sealing machines, offers a wide range of options designed to meet the specific needs of different industries. With our dedication to excellence and commitment to customer service, XTIME is your reliable partner in the world of packaging solutions.
Conclusion
1. Summary of the article: The article "How to Make a Sealing Machine" has detailed the step-by-step process of creating a homemade sealing machine. From gathering the necessary materials to assembling the components, the article has provided valuable guidance to those looking to tackle this DIY project.
2. Advantages of making your sealing machine: By creating your sealing machine, you gain several advantages. Firstly, it allows you to customize the machine based on your specific requirements, ensuring that it perfectly suits your needs. Secondly, making a sealing machine can be a cost-effective alternative to purchasing one, especially if you have access to readily available materials. Lastly, the experience of building your machine can be educational and empowering, giving you a sense of accomplishment.
3. Encouragement to take on the project: Despite the technical aspects involved in making a sealing machine, the article has broken down the process into simple steps, making it accessible even to beginners. Additionally, the article emphasizes the importance of patience and attention to detail, encouraging readers to approach the project with a positive and determined mindset.
4. Highlight the practical applications of a homemade sealing machine: Concluding the article with a mention of the various practical applications of a homemade sealing machine can further engage readers. Whether it's for packaging products, preserving food, or securing important documents, a sealing machine can serve as a versatile tool in various industries and everyday life.
5. Call-to-action: Encourage readers to experiment and modify the design of the sealing machine to suit their specific needs or explore other DIY projects. Suggest that they share their experiences or seek additional resources and guidance from online communities or forums dedicated to DIY enthusiasts.
Example:
In conclusion, the article "How to Make a Sealing Machine" holds the key to unlocking the potential of creating your own sealing machine. By following the comprehensive instructions provided, you can embark on a rewarding journey of building a customized and cost-effective solution for your packaging, food preservation, or document security needs. With a patient and determined mindset, even those without prior technical skills can successfully navigate this DIY project. We encourage you to explore the practical applications of your homemade sealing machine and experiment with modifications to further adapt it to your unique requirements. Share your experiences and connect with fellow DIY enthusiasts to continue embracing the fulfilling world of do-it-yourself projects. So why wait? It's time to unleash your creativity and begin your journey towards a world of endless possibilities.