Welcome to our comprehensive guide on how to repair a sealing machine! If you are facing issues with your sealing machine and are searching for expert tips and step-by-step instructions to fix it, you're in the right place. Whether you are a professional in the packaging industry or simply a curious individual interested in learning new skills, this article will provide you with valuable insights and techniques to troubleshoot and repair your sealing machine. Without further ado, let's dive into the world of sealing machine repair and unlock the solutions to your machinery woes!
Understanding the Importance of Regular Sealing Machine Maintenance
Sealing machines are an integral part of numerous industries, ensuring the efficiency and security of packaging processes. To achieve optimal performance, it is crucial to invest time and effort in maintaining and repairing these essential machines. In this article, we will explore the significance of regular sealing machine maintenance and provide you with the expertise needed to keep your sealing machine functioning at its best.
Identifying Common Issues and Malfunctions in Sealing Machines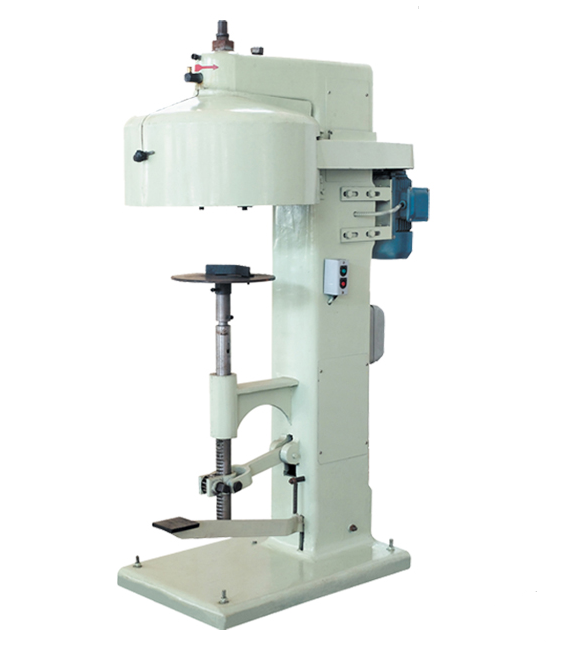 Before delving into the repair process, it is essential to identify the common issues and malfunctions that sealing machines can encounter. From temperature control problems to issues with the sealing element, understanding the root cause of these problems will greatly assist in effectively repairing the machine. Our XTIME experts are here to guide you through this troubleshooting process, ensuring a seamless repair journey.
Step-by-Step Guide to Repairing a Sealing Machine
1. Assessing the Machine: Examine your sealing machine thoroughly, visually inspecting all the components. Look for any damaged or worn-out parts that may require replacement. Note down any abnormalities like loose wires, erratic temperature control, or broken seals.
2. Gathering the Required Tools: To initiate the repair process, gather essential tools such as screwdrivers, pliers, electrical tape, a multimeter, and replacement parts or seals. Ensure that you have a detailed understanding of your machine's make and model to obtain the correct replacement components.
3. Prioritizing Safety: Before proceeding with any repair work, disconnect the machine from its power source. Always prioritize personal safety throughout the repair process, wearing appropriate protective gear and taking necessary precautions to prevent any accidental injuries.
4. Repairing the Faulty Components: Begin repairing the identified issues by following the respective manufacturer's guidelines or user manual. Whether it involves replacing damaged wires, adjusting the temperature control unit, or fixing seals, carefully follow the instructions to ensure an effective repair.
5. Testing and Fine-Tuning: Once the repair work is completed, reconnect the machine to the power source. Allow the machine to warm up and perform several test runs to ensure that the repaired components are functioning correctly. Make any necessary adjustments or fine-tuning to optimize performance.
Preventive Maintenance Tips for Prolonging the Lifespan of Your Sealing Machine
Apart from reactive repairs, preventive maintenance plays a significant role in maximizing the lifespan of your sealing machine. Adhering to these tips will not only save you time and money in the long run but also promote uninterrupted productivity.
1. Regular Cleaning: Clean your sealing machine after each use to prevent debris and residue buildup that could lead to malfunctioning. Use appropriate cleaning agents and ensure all parts are thoroughly dry before reassembly.
2. Lubrication: Proper lubrication of moving parts is essential to minimize friction and extend the life of your machine. Regularly lubricate areas specified by the manufacturer's guidelines to maintain optimal functionality.
3. Calibration: Regularly calibrate your machine to ensure precise sealing and temperature control. Utilize the recommended calibration tools and follow the manufacturer's instructions for accurate results.
4. Scheduled Inspections: Implement a schedule for routine inspections to detect any potential issues in advance. This proactive approach will allow you to address problems promptly and avoid costly breakdowns.
5. Professional Maintenance: Consider engaging professional technicians or authorized service centers for periodic maintenance checks. These experts possess specialized knowledge and equipment to identify and rectify any hidden issues that might escape your notice.
Final Thoughts on Sealing Machine Repair and Maintenance
By mastering the art of sealing machine repair and maintenance, you not only safeguard your investment but also ensure seamless packaging processes. Remember to prioritize safety, diagnose issues accurately, and adopt preventive maintenance practices to enhance your machine's overall lifespan. Utilize this comprehensive guide alongside XTIME's expertise to become proficient in the repair and maintenance of sealing machines, and enjoy uninterrupted productivity in your packaging operations.
Conclusion
1. Emphasizing the importance of regular maintenance and repair:
In conclusion, maintaining and repairing sealing machines is crucial for ensuring their optimal performance and longevity. By following the steps outlined in this article, you can effectively address common issues and prevent the occurrence of major breakdowns. Regularly inspecting, cleaning, and lubricating the machine will not only extend its lifespan but also enhance the quality and efficiency of your sealing operations. Remember, investing in timely repairs and upkeep is far more cost-effective than having to replace the entire machine in the long run.
2. Highlighting the role of proper troubleshooting techniques:
In conclusion, understanding and applying efficient troubleshooting techniques play a pivotal role in repairing sealing machines. By systematically identifying the root cause of any malfunction, you can save valuable time and resources in the repair process. This article has equipped you with essential knowledge on how to diagnose and rectify common sealing machine issues, ranging from loose or damaged belts to faulty electrical components. By learning these techniques, you empower yourself to handle repair tasks with confidence and professionalism.
3. Stressing the significance of seeking professional assistance:
In conclusion, while this article provides an informative guide on repairing sealing machines, it is crucial to recognize the importance of seeking professional assistance when needed. Certain repairs may require specialized knowledge, expertise, and tools that only trained technicians possess. It's crucial to acknowledge one's limits and not attempt complex repairs that could potentially lead to further damage or safety hazards. Whether it's consulting the machine's manual or contacting the manufacturer's customer support, professional guidance can ensure the proper resolution of intricate sealing machine issues.
4. Encouraging a proactive approach towards maintenance:
In conclusion, this article has highlighted the significance of proactive maintenance in keeping sealing machines in optimal condition. By establishing a maintenance schedule and regularly inspecting and cleaning the machine, you can prevent minor issues from escalating into major breakdowns. Furthermore, it is essential to prioritize the regular replacement of consumables - such as sealing belts and adhesive components - to maintain the machine's efficiency and reliability. Taking a proactive approach towards maintenance not only saves time and money but also ensures uninterrupted production and customer satisfaction.
By concluding your blog post with an engaging paragraph that encompasses the importance of maintenance, troubleshooting techniques, seeking professional assistance when necessary, and a proactive approach, readers will feel empowered and inspired to care for their sealing machines effectively.