Unlocking the Art of Efficiency: A Step-By-Step Guide on How to Set Up a Sealing Machine!
to XTIME Sealing Machines and Their Features
Sealing machines play a crucial role in various industries, especially in packaging and manufacturing. They ensure that products are properly sealed, preventing any leakage or contamination. In this article, we will introduce you to XTIME, a renowned manufacturer of sealing machines known for its high-quality and reliable products. We will also delve into the key features that make XTIME sealing machines stand out in the market.
XTIME has been a leading player in the industry for over a decade, delivering cutting-edge sealing solutions to meet the diverse needs of its customers. Their machines are known for their efficiency, durability, and user-friendly interfaces. Whether you are a small-scale business or a large manufacturing unit, XTIME has a sealing machine designed to fit your requirements perfectly.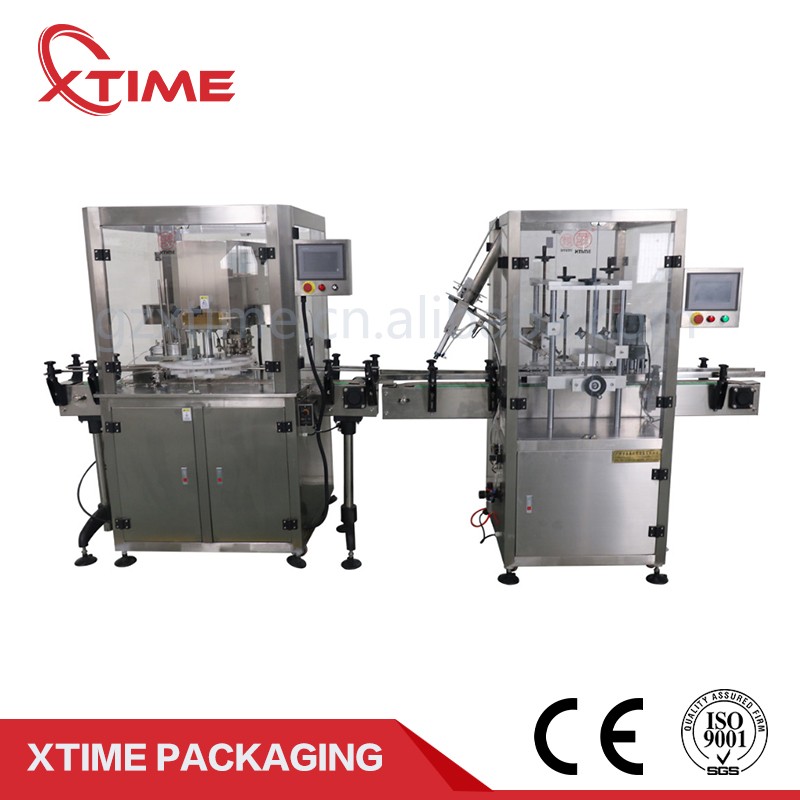 A Wide Range of XTIME Sealing Machine Models for Different Applications
One of the greatest strengths of XTIME is its ability to offer a wide range of sealing machine models suitable for various applications. Whether you need to seal plastic bags, bottles, or containers, XTIME has got you covered. Their product line includes tabletop machines for light-duty applications as well as more robust industrial-grade models for heavy-duty operations.
XTIME sealing machines are compatible with different sealing techniques, including heat sealing, induction sealing, and vacuum sealing. Advanced models even incorporate smart features such as automated temperature and pressure control, ensuring consistent seal quality and minimizing any chances of human error. The diverse range of XTIME sealing machines ensures that every customer can find the perfect fit for their specific sealing needs.
Step-by-Step Guide to Setting Up Your XTIME Sealing Machine
Setting up your XTIME sealing machine is a straightforward process. Whether you are a novice or an experienced operator, the user-friendly interface of XTIME machines makes the setup process quick and hassle-free. The following steps will guide you through the process:
Step 1: Unbox the XTIME sealing machine and ensure that all components are present and intact.
Step 2: Connect the machine to the power source and ensure that it is securely grounded.
Step 3: Familiarize yourself with the control panel and the different functions it offers.
Step 4: Adjust the temperature and pressure settings based on the specifications of the materials you are sealing.
Step 5: Ensure that the sealing element (i.e., the heating element or the sealing bar) is clean and correctly installed.
Step 6: Run a test seal on a sample material to ensure that the machine is set up correctly and producing desired results.
Maintenance Tips for Prolonging the Lifespan of Your XTIME Sealing Machine
To ensure the longevity and optimal performance of your XTIME sealing machine, regular maintenance is essential. Here are some tips to help you take care of your sealing machine:
1. Clean the sealing element regularly to prevent the buildup of debris or residue that can affect seal quality.
2. Lubricate any moving parts as per the manufacturer's instructions to reduce friction and prevent wear and tear.
3. Check and replace worn-out parts, such as gaskets or sealing bars, as soon as you notice any signs of damage.
4. Regularly inspect the electrical connections and wiring to ensure they are secure and free from any faults.
5. Store the machine in a clean and dry environment when not in use, protecting it from dust, moisture, or extreme temperatures.
The Exceptional After-Sales Support and Warranty Provided by XTIME
XTIME goes the extra mile to provide exceptional after-sales support to its customers. Their team of knowledgeable technicians is readily available to assist with any technical issues or questions that may arise during the operation or maintenance of the sealing machine. XTIME also offers comprehensive warranties on their products, demonstrating their commitment to delivering reliable and long-lasting sealing solutions.
In conclusion, XTIME is a trusted and reputable manufacturer of sealing machines, offering a diverse range of models suitable for various applications. Their user-friendly interfaces, high-quality performance, and exceptional after-sales support make them a top choice for businesses in need of reliable sealing solutions. By following the provided setup guide and maintenance tips, you can ensure that your XTIME sealing machine serves you well for years to come.
Conclusion
1. Recap the key points: In the conclusion, it is important to briefly recap the key points discussed in the article. For example, highlight the various steps involved in setting up a sealing machine, such as assembling the machine, adjusting settings, and conducting regular maintenance.
2. Emphasize the importance of proper setup: Stress the significance of correctly setting up a sealing machine for efficient and effective packaging operations. Explain how proper setup ensures consistent and secure seals, minimizes waste, and avoids potential damages or malfunctions that could impact productivity.
3. Highlight potential challenges and solutions: Address any potential challenges that readers may face while setting up a sealing machine. For instance, mention common issues like incorrect alignment, inadequate pressure, or improper temperature settings. Offer practical solutions or troubleshooting tips to overcome these challenges and achieve optimal machine performance.
4. Discuss the benefits: Conclude the article by highlighting the benefits of using a sealing machine. Emphasize how it improves packaging efficiency, reduces human error, enhances product presentation, and extends shelf life. By using a sealing machine, businesses can increase customer satisfaction, reduce costs, and improve overall productivity.
5. Encourage further exploration: Encourage readers to continue exploring related topics or seek additional resources to gain a deeper understanding of sealing machine setup. Suggest related articles, informative websites, or industry experts that can provide further guidance on using sealing machines effectively.
Overall, the conclusion should leave the readers feeling motivated and confident to set up their own sealing machine. Emphasize the importance of following the steps outlined in the article, provide solutions for potential challenges, and demonstrate the benefits of a properly set up sealing machine.