Welcome to the world of sealing machines! If you've ever wondered how to use these invaluable tools efficiently and effectively, we've got you covered. Whether you are a business owner, a packaging enthusiast, or simply curious about the wonders of modern technology, we invite you to embark on a journey with us as we explore the ins and outs of sealing machines. In this comprehensive guide, we will delve into the step-by-step process, provide useful tips, and highlight the benefits of using these machines in various industries. Prepare to unlock the secrets to sealing success and revolutionize your packaging game. So, don't miss out – read on to unveil the secrets of mastering the art of using sealing machines!
Introducing XTIME Sealing Machines for Optimal Packaging Solutions
Understanding the Key Features of XTIME Sealing Machines
Step-by-Step Guide to Efficiently Operate XTIME Sealing Machines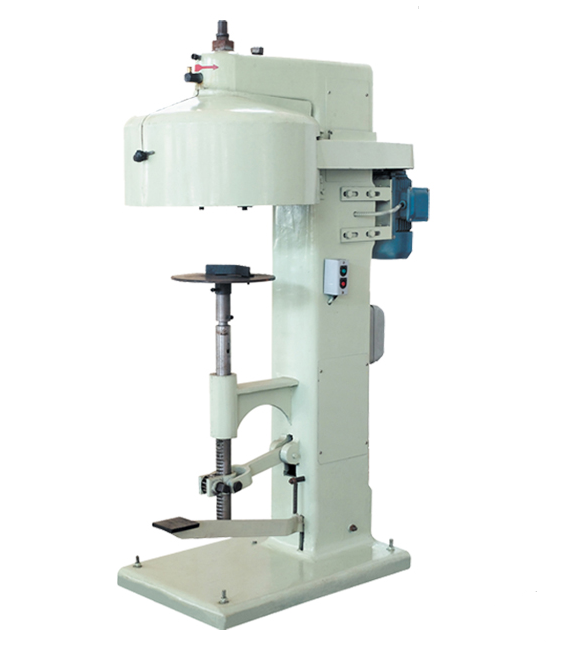 Maintenance Tips to Prolong the Lifespan of Your XTIME Sealing Machine
Enhancing Packaging Efficiency and Consistency with XTIME Sealing Machines
Introducing XTIME Sealing Machines for Optimal Packaging Solutions
In today's fast-paced world, efficient packaging plays a crucial role in maintaining product integrity and meeting customer expectations. To fulfill this need, XTIME offers advanced sealing machines designed to streamline the packaging process and ensure utmost efficiency. With their cutting-edge technology and user-friendly interface, XTIME sealing machines have become the go-to choice for industries seeking reliable and consistent packaging solutions.
The XTIME sealing machines come in different models to cater to various packaging requirements. Whether it's in the food industry, pharmaceuticals, or any other sector, XTIME provides sealing machines that are built to deliver exceptional results. These machines are designed to handle a wide range of packaging materials, including plastic pouches, laminates, and aluminum foils, adapting to the diverse needs of different products.
Understanding the Key Features of XTIME Sealing Machines
The XTIME sealing machines boast an array of features that contribute to their efficiency and usability. Each machine is equipped with advanced technology to ensure precise sealing and impressive output rates. Here are some noteworthy features of XTIME sealing machines:
a) Adjustable Temperature and Pressure Control: XTIME sealing machines allow users to conveniently adjust temperature and pressure parameters to suit the specific packaging material and product requirements. This flexibility ensures optimal sealing, preventing any damage or leakage.
b) User-Friendly Interface: XTIME sealing machines are designed with simplicity in mind. The user-friendly interface allows operators to easily navigate through different settings and choose the desired options. This intuitive interface minimizes the learning curve and enhances overall productivity.
c) Multiple Sealing Modes: XTIME sealing machines offer various sealing modes, such as continuous sealing, intermittent sealing, and vacuum sealing. This versatility facilitates the packaging of different products, accommodating diverse sealing needs.
d) Automatic Cutting and Rewinding: With XTIME sealing machines, the packaging process becomes seamless. The automated cutting and rewinding mechanism eliminates the need for manual intervention, saving time and minimizing errors.
Step-by-Step Guide to Efficiently Operate XTIME Sealing Machines
To ensure optimal utilization of your XTIME sealing machine, follow these step-by-step instructions:
Step 1: Power On and Warm-Up – Start by plugging in your XTIME sealing machine and turning it on. Allow the machine to warm up for the specified time, typically mentioned in the user manual.
Step 2: Adjust Temperature and Pressure – Set the temperature and pressure according to the packaging material being used. This information can usually be found on the packaging material or provided by the manufacturer.
Step 3: Load the Packaging Material – Insert the packaging material between the sealing bars, ensuring it is properly aligned. Close the lid or press down on the sealing mechanism, depending on the machine model.
Step 4: Start Sealing – Once the machine is ready and the packaging material is in place, activate the sealing process using the designated button or lever. Observe the sealing process to ensure it is proceeding smoothly.
Step 5: Repeat the Process – Continue the sealing process as needed, adjusting temperature and pressure settings if required for different packaging materials or products.
Maintenance Tips to Prolong the Lifespan of Your XTIME Sealing Machine
To maximize the lifespan and performance of your XTIME sealing machine, regular maintenance is essential. Consider these maintenance tips:
- Clean the sealing bars and other critical parts after each use to remove any residue or adhesive buildup.
- Lubricate the moving components periodically to ensure smooth operation and prevent wear and tear.
- Conduct routine inspections to identify any issues or potential signs of damage. Replace faulty components promptly to avoid further damage to the machine.
- Keep the machine in a clean and dry environment, away from excessive moisture or dust accumulation.
- Regularly check and adjust temperature and pressure settings to maintain accurate sealing results.
Enhancing Packaging Efficiency and Consistency with XTIME Sealing Machines
By investing in XTIME sealing machines, businesses can significantly enhance their packaging efficiency and consistency. These machines are designed with the user's convenience in mind, ensuring seamless operation while delivering reliable results. The adjustable temperature and pressure controls, coupled with the multiple sealing modes, provide versatility and adaptability to various packaging requirements. Moreover, the high-quality construction and advanced features of XTIME sealing machines contribute to their long-lasting durability and consistent performance.
In conclusion, XTIME sealing machines are an indispensable asset for industries seeking to optimize their packaging processes. Their advanced features, user-friendly interface, and impeccable sealing capabilities ensure that products reach end-users in perfect condition while improving overall operational efficiency. By following proper operating procedures and regular maintenance, users can enjoy the full benefits of XTIME sealing machines for years to come.
Conclusion
1. Importance of Using a Sealing Machine:
In conclusion, understanding how to use a sealing machine is crucial for various industries and businesses. The article has provided a detailed explanation of the step-by-step process, highlighting the significance of correctly sealing containers or packages. By ensuring an airtight seal, businesses can prolong the shelf life of their products, prevent leakage or contamination, and maintain overall product quality. Investing in a sealing machine not only saves time and effort but also enhances efficiency and customer satisfaction. It is evident that by mastering the art of using a sealing machine, businesses can streamline their packaging operations and stay ahead in today's competitive market.
2. Efficiency and Cost-Effectiveness:
To wrap up, the article has shed light on the efficiency and cost-effectiveness of utilizing a sealing machine in various industries. By automating the sealing process, businesses can significantly increase their productivity, thereby reducing labor costs and the likelihood of errors. Moreover, sealing machines provide consistency and precision, ensuring an optimal seal every time. The initial investment in a sealing machine may seem substantial, but the long-term benefits outweigh the costs. With increased productivity and reduced wastage, businesses can enjoy a higher return on investment while meeting the demands of a growing customer base.
3. Safety and Hygiene Measures:
In summary, the article has emphasized the importance of incorporating safety and hygiene measures when using a sealing machine. Proper training and adherence to guidelines are crucial to ensure the well-being of operators and the integrity of the sealed products. Following hygiene protocols, such as regular machine cleaning and wearing appropriate protective gear, is essential to prevent contamination. By prioritizing safety and hygiene, businesses demonstrate their commitment to delivering safe and high-quality products, gaining the trust and loyalty of their customers.
In conclusion, this article has provided a comprehensive guide on how to use a sealing machine effectively. Whether it is the importance of an airtight seal, the benefits of automation, or the significance of safety measures, mastering the art of sealing machines is essential for businesses across industries. By implementing the knowledge shared in this article, businesses can optimize their packaging operations, increase efficiency, and maintain product quality. So, dive into the world of sealing machines, and unlock a whole new level of productivity and success in your business endeavors.