Welcome to the ultimate guide for beginners on powder filling machines! If you are a newcomer in the manufacturing industry, or simply intrigued by the science behind packaging powders effectively, then you have come to the right place. In this comprehensive article, we will delve into the world of powder filling machines, providing you with all the essential information you need to know to get started. From understanding the various types of machines available to learning about the benefits they offer, this guide will empower you to make informed decisions and optimize your production process. So, sit back, relax, and explore our enlightening journey into the realm of powder filling machines - your gateway to seamless packaging solutions!
XTIME: Your Ultimate Guide to Powder Filling Machines
In the world of manufacturing, efficiency and accuracy are key factors for success. When it comes to packaging powdered products, finding the right equipment can make all the difference. Powder filling machines have revolutionized the packaging industry, offering a faster and more precise alternative to manual filling. In this guide, we will walk you through the basics of powder filling machines and how they can benefit beginners like you.
I. Understanding Powder Filling Machines: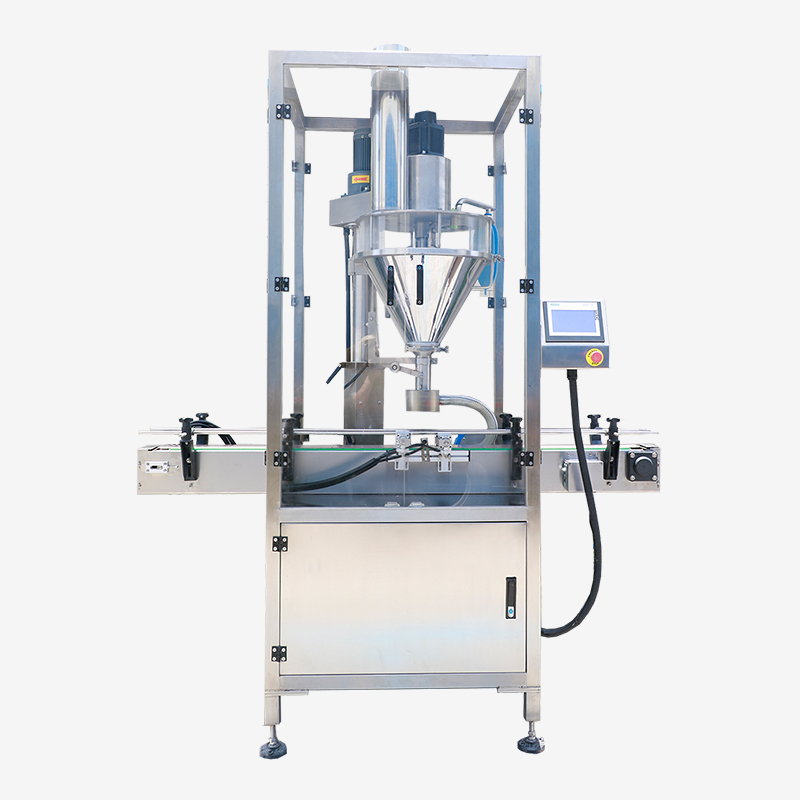 Powder filling machines are mechanical devices designed to automate the process of filling powders into containers. They are equipped with precise measuring systems, which allow for accurate and consistent filling. These machines have gained popularity in various industries such as food, pharmaceuticals, cosmetics, and more.
II. Types of Powder Filling Machines:
1. Volumetric Powder Filling Machines:
Volumetric filling machines measure the volume of a product to determine the quantity of powder to be dispensed. This type of machine is ideal for bulk production where the weight of the product is not critical. It is widely used for filling non-free-flowing powders such as baking mixes, protein powders, and spices.
2. Gravimetric Powder Filling Machines:
Gravimetric filling machines, on the other hand, measure the weight of the powder being dispensed. They offer high accuracy and are often used for filling pharmaceuticals, chemicals, and other products where precision is crucial. Gravimetric machines ensure consistent and reliable filling, making them suitable for applications with strict quality control standards.
III. Features and Benefits of Powder Filling Machines:
1. Increased Efficiency:
Using powder filling machines significantly speeds up the packaging process compared to manual filling. These machines can handle large volumes of powder, resulting in higher productivity and shorter production cycles. By automating the filling process, manufacturers can save both time and labor costs.
2. Accurate and Consistent Filling:
One of the primary advantages of powder filling machines is their ability to provide accurate and consistent filling. With precise measuring systems, these machines ensure that each container receives the exact amount of powder required. This eliminates the risk of overfilling or underfilling, ensuring product quality and customer satisfaction.
3. Versatility:
Powder filling machines are versatile and can handle a wide range of powder types and container sizes. They can accommodate different container shapes such as bottles, jars, or pouches, making them suitable for various product packaging needs. By investing in a versatile powder filling machine, manufacturers can adapt to changing market demands and diversify their product offerings.
4. Hygiene and Safety:
Powder filling machines are designed with hygiene and safety in mind. They are equipped with features such as dust extraction systems, sanitary fittings, and easy-to-clean surfaces. These features not only ensure the integrity of the product but also promote a clean and safe working environment for operators.
IV. Choosing the Right Powder Filling Machine:
1. Consider Your Product:
Before investing in a powder filling machine, it is crucial to consider the nature of your product. Factors such as powder flow characteristics, particle size, and moisture content can affect the type of machine suitable for your application. Consulting with a reputable supplier or manufacturer can help guide you in selecting the right machine for your specific product requirements.
2. Evaluate Your Production Needs:
Assessing your production needs is crucial when choosing a powder filling machine. Consider factors such as production volume, required filling speed, and the number of different products you plan to package. This will help determine whether a semi-automatic or fully automatic machine would be more suitable for your production process.
V. Maintenance and Training:
1. Regular Maintenance:
To ensure optimal performance and longevity of your powder filling machine, regular maintenance is essential. Follow the manufacturer's guidelines for cleaning, lubrication, and replacement of consumable parts. Regularly inspect the machine for wear and tear and address any issues promptly to avoid disruptions in production.
2. Operator Training:
Proper training of machine operators is vital to maximize the benefits of your powder filling machine. Train your operators on machine operation, troubleshooting common issues, and safety protocols. This will not only increase productivity but also contribute to the safe and efficient operation of the equipment.
Powder filling machines are indispensable tools in modern manufacturing, especially for packaging powdered products. By automating the filling process, they offer increased efficiency, accuracy, and versatility. Choosing the right machine for your specific needs is crucial, and regular maintenance and operator training ensure optimal performance. XTIME hopes that this comprehensive guide has provided beginners like you with valuable insights into powder filling machines, enabling you to make informed decisions for your manufacturing process.
Conclusion
- Summarize the main points discussed in the article
- Reiterate the importance of powder filling machines for beginners
- Emphasize the potential benefits and advantages of using these machines
- Encourage readers to further explore and delve into the world of powder filling machines
- End with a call to action or a thought-provoking statement to leave a lasting impression on the reader
In conclusion, this article has served as an informative guide for beginners looking to delve into the world of powder filling machines. We have explored the various types and capabilities of these machines, as well as the key factors to consider when choosing one. From the ease of operation and improved productivity to the high accuracy and cost-effective nature, the benefits of using powder filling machines are undeniable. Whether you are a small-scale entrepreneur or a large-scale manufacturer, embracing these machines can revolutionize your packaging process. As you embark on your journey of incorporating powder filling machines into your production line, remember to stay curious and explore the vast range of options and technologies available. The realm of powder filling machines continues to evolve, offering endless possibilities for innovation and efficiency. So, why wait? Take the leap and make your mark in the industry by harnessing the power of powder filling machines today!