Welcome to our article on "The Art of Sealing Cans: Unveiling the Efficiency and Precision of Can Seamers." Are you curious to dive into the captivating world of can seamers, where efficiency and precision meet craftsmanship? Look no further, as we unravel the secrets behind sealing cans flawlessly. Whether you're a curious reader, a canning professional, or simply someone intrigued by the mechanics behind this essential process, this article is your gateway into understanding the fascinating realm of can seamers. Join us as we explore the intricacies and importance of these machines and gain a deeper appreciation for the artistry that lies within.
Understanding the Importance of Can Sealing: Maintaining Freshness and Safety
In today's fast-paced world, where convenience is key, canned food has become an integral part of our daily lives. From vegetables and fruits to meats and beverages, we rely on the preservation capabilities of cans to keep our food fresh and safe for consumption. Behind the scenes, can seamers play a crucial role in ensuring the efficiency and precision of can sealing, helping to maintain the freshness and safety of the products we consume. In this article, we delve into the world of can seamers, exploring their significance and the techniques employed by XTIME, a leading manufacturer in this field.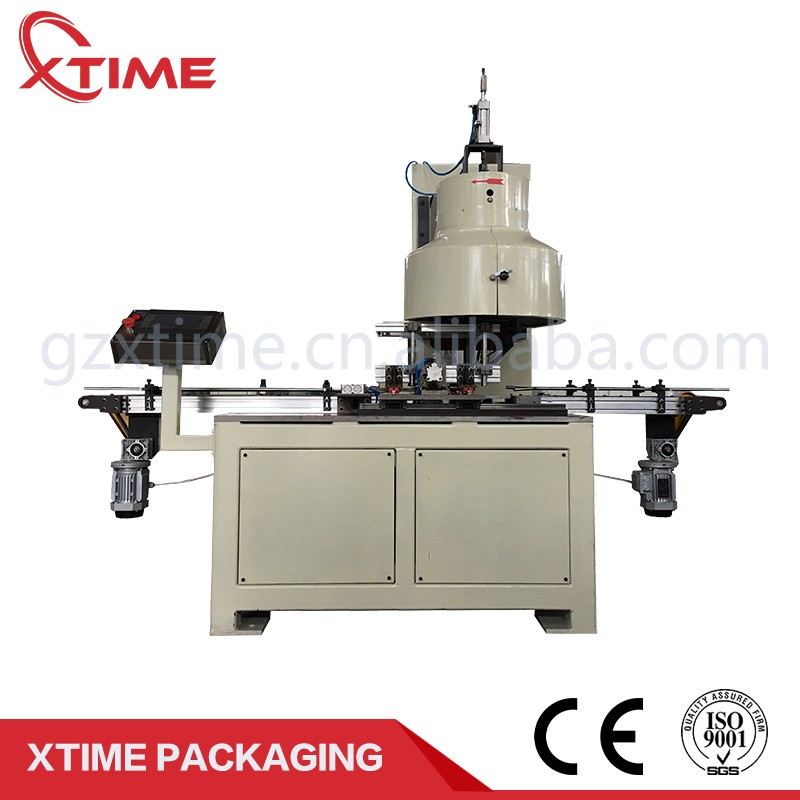 Can Seamers: The Protectors of Freshness
Can seamers are specialized machines designed to securely seal cans, preventing any air or contaminants from entering and preserving the contents within. The importance of can sealing cannot be overstated, as it is directly linked to maintaining the freshness and quality of the product. Without a proper seal, the contents are vulnerable to spoilage, oxidation, and contamination, significantly reducing their shelf life and posing a potential health risk to consumers.
The Significance of Efficiency and Precision
Efficiency and precision are two critical factors when it comes to can seamers. XTIME, widely known for their innovative can seamers, understands the vital role played by these machines in the food and beverage industry. By ensuring a rapid and consistent sealing process, XTIME can seamers not only save time but also contribute to reducing waste by minimizing the chances of faulty seals. Moreover, their advanced technology allows for precise control over the sealing parameters, resulting in a tight and secure seal every single time. This level of precision is vital in maintaining the integrity of the can and preventing leaks or bulges, ensuring the safety of the product.
The XTIME Difference: Cutting-Edge Technology and Customization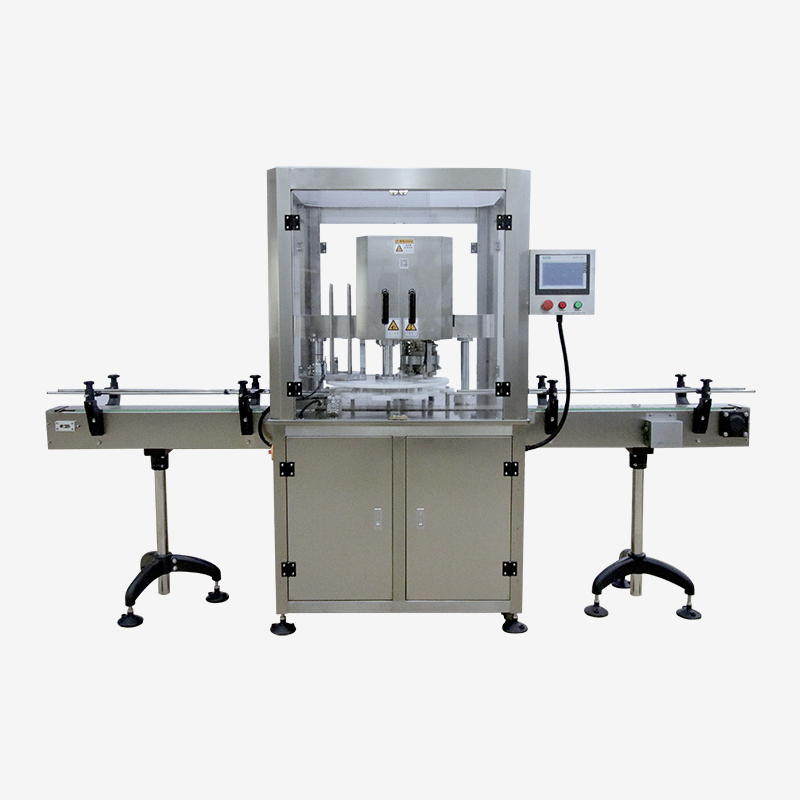 XTIME goes above and beyond to provide cutting-edge can seamers that surpass industry standards. With a commitment to meeting diverse customer needs, XTIME offers a range of customization options, allowing clients to tailor the machines to their specific requirements. From different can sizes and materials to specific sealing techniques, XTIME can seamers are versatile and adaptable.
XTIME's can seamers stand out due to their incorporation of advanced technology. Featuring intelligent control systems, these machines ensure optimal sealing conditions, while also providing real-time monitoring and adjustments to guarantee consistency and precision. Through the use of sensors and feedback mechanisms, XTIME can seamers detect any anomalies during the sealing process and make immediate corrections, minimizing the risk of faulty seals and enhancing overall efficiency.
Safety First: XTIME's Commitment
When it comes to can sealing, safety is of utmost importance. XTIME recognizes the significance of ensuring that their can seamers meet the highest safety standards. By incorporating safety features such as automatic stop functions and emergency shut-off switches, XTIME can seamers prioritize the well-being of operators and prevent any potential accidents or injuries.
The art of sealing cans is a complex process that necessitates the employment of efficient and precise can seamers. XTIME's dedication to developing top-of-the-line can seamers has revolutionized the industry, guaranteeing the freshness and safety of canned products. With their innovative technology, customization options, and commitment to safety, XTIME has established itself as a leader in the field of can seamers. Whether it's preserving the freshness of our favorite vegetables or ensuring the safety of our canned beverages, can seamers play an essential role in our daily lives, and XTIME continues to push the boundaries of excellence in this vital industry.
Exploring the Mechanics Behind Can Seamers: How They Ensure Efficiency
Can seamers play a vital role in the food and beverage industry by securely sealing cans and ensuring product freshness and safety. Companies like XTIME have mastered the art of can sealing, unveiling the efficiency and precision of their can seamers. These machines utilize advanced technology and a systematic process to create a near-perfect hermetic seal on cans. In this article, we will delve into the mechanics behind can seamers and how they ensure efficiency.
Can seamers are complex machines that consist of various components working seamlessly together. At the heart of these machines is the seaming head, which is responsible for forming and sealing the can seam. XTIME, a leading manufacturer of can seamers, has perfected the design of their seaming heads to deliver consistent and precise results. These seaming heads are equipped with rollers and chucks that grip the can and lid, ensuring a tight seal. The rollers and chucks are adjustable, allowing for precise control of the seaming process to accommodate different can sizes and lid types.
The efficiency of can seamers is greatly influenced by the precision of the seaming process. XTIME's can seamers employ advanced automation technology, including sensors and actuators, to ensure accuracy and efficiency. These sensors detect the exact position of the can and lid, while the actuators adjust the rollers and chucks accordingly. This automated process eliminates human error and guarantees a consistent and reliable seam. Additionally, XTIME's can seamers have built-in quality control mechanisms that monitor the quality of each seam and reject any cans that do not meet the specified criteria.
Another important aspect of can seaming efficiency is speed. XTIME can seamers are designed to handle high production volumes while maintaining optimal accuracy. These machines are equipped with powerful motors and drive systems that enable fast seaming cycles without compromising on precision. XTIME's engineering expertise ensures that their can seamers can seamlessly integrate into existing production lines and keep up with the demands of modern manufacturing.
Additionally, XTIME recognizes the importance of versatility in the food and beverage industry. Can seamers must be able to accommodate different can sizes, lid types, and seam configurations. XTIME's can seamers offer a range of customization options, allowing companies to tailor the machines to their specific needs. Whether it's a small craft brewery or a large-scale food production facility, XTIME can seamers can be customized to deliver consistently efficient and precise results.
Efficiency in can seamers goes beyond the machine itself. XTIME provides comprehensive training and support to its customers, ensuring that they can maximize the efficiency of their can seaming processes. From initial setup to regular maintenance, XTIME's team of experts is available to assist and optimize performance. This commitment to customer satisfaction further enhances the efficiency and precision of their can seamers.
In conclusion, can seamers are critical machines in the food and beverage industry, and XTIME has mastered the art of can sealing. Their can seamers employ advanced technology, precision mechanics, and automation to ensure efficiency and precision. With customizable options and comprehensive support, XTIME's can seamers offer a reliable solution for companies looking to achieve efficient and precise can sealing operations.
Advances in Can Sealer Technology: Achieving Greater Precision and Performance
In today's bustling consumer market, the packaging industry plays a crucial role in preserving the quality and freshness of various products. One essential aspect of packaging is can sealing, which ensures that the contents inside the cans are securely contained and protected. As technology continues to advance, can sealer machines have undergone significant improvements, making them now capable of achieving greater precision and performance.
Can seamers, the machines responsible for sealing cans, have come a long way since their inception. Traditionally, these machines relied on manual labor, resulting in inconsistencies and human error. However, with advances in can seamer technology, manufacturers like XTIME have revolutionized the industry by introducing automated and highly precise can sealer machines.
One of the key advancements in can sealer technology is the integration of computer-controlled systems. XTIME's can seamers, equipped with cutting-edge software and sensors, can quickly analyze and adjust the various parameters involved in the sealing process. This ensures that each can is sealed with optimal precision, providing a hermetic seal that safeguards the product inside.
Moreover, XTIME's can seamers utilize advanced servo-driven systems, which enhance the overall performance and efficiency of the sealing process. These high-torque, low-vibration motors allow for precise control of the can sealer machine's movements, enabling it to seal cans rapidly and accurately. The servo-driven systems also contribute to reducing downtime and maintenance costs, making XTIME's can seamers a reliable choice for manufacturers.
Another notable advancement in can seamer technology is the incorporation of non-contact measuring mechanisms. Traditional can seamers relied on physical contact to measure the can's dimensions, leading to potential damage or deformities. XTIME's can sealer machines, on the other hand, utilize state-of-the-art optical sensors to measure can dimensions without direct contact. This non-contact method not only ensures the integrity of the cans but also allows for real-time adjustments during the sealing process to compensate for any anomalies.
In addition to precision and performance, XTIME's can seamers also specialize in versatility. They have the capability to seal cans of various sizes and materials, catering to different industries' packaging requirements. This adaptability makes XTIME's can sealer machines an ideal choice for manufacturers in the food, beverage, and pharmaceutical sectors, among others.
Furthermore, XTIME's can seamer machines prioritize operator safety. With the implementation of advanced safety mechanisms, such as emergency stop buttons and safety interlocks, operators can work with peace of mind. The machines are also designed to minimize noise and vibration, creating a comfortable working environment while maintaining high productivity levels.
As demand for quality packaging continues to grow, can seamer technology must keep up with the industry's evolving requirements. XTIME's advancements in can sealer technology, including computer-controlled systems, servo-driven systems, non-contact measuring mechanisms, and versatility, have proven instrumental in achieving greater precision and performance. Manufacturers across various sectors can trust XTIME's can seamers to provide efficient and reliable sealing, ensuring the integrity and freshness of their products.
In conclusion, XTIME's can seamers have redefined the art of sealing cans. Through technological advancements, these machines offer unparalleled precision, performance, versatility, and operator safety. As the industry continues to evolve, XTIME's commitment to innovation ensures that their can seamers meet and exceed the demands of manufacturers in various sectors. With XTIME's can sealer machines, achieving the perfect seal becomes an art form in itself.
Factors Impacting Can Sealing Quality: Troubleshooting Common Issues
Can seamers are highly efficient and precise machines that play a critical role in the packaging industry. Consistently achieving high-quality can seals is paramount to ensure product safety and freshness. However, several factors can impact the sealing quality of cans, leading to common issues that need to be addressed. In this article, we will delve into the art of sealing cans, highlighting the efficiency and precision of can seamers, with a focus on troubleshooting common issues.
Understanding Can Seamers:
Can seamers, such as those developed by XTIME, are meticulously designed machines that use advanced technology to seal cans. These machines are equipped with multiple stations, each performing a specific task in the can seaming process. The proper functioning of each station is crucial for achieving precise and consistent can seals.
Factors Impacting Can Sealing Quality:
1. Can Material and Design:
The quality of the can material and its design play a significant role in the sealing process. Can seams are created by overlapping the can lid and body. If the material is weak or improperly designed, it may result in poor seal integrity. It is vital to select cans made of sturdy materials and optimize their design to ensure a tight and secure seal.
2. Seaming Parameters:
Seaming parameters, such as chuck pressure, drive roll pressure, and seaming speed, directly impact the sealing quality. Incorrect settings can lead to issues like under-seamed or over-seamed cans, leakages, or broken seams. Can seamers, like those offered by XTIME, provide precise and customizable seaming parameter settings to achieve optimal sealing results.
3. Can Seam Inspection:
Regular inspection of can seams is crucial to identify any anomalies or defects. Defective seams can compromise the product's integrity and pose a risk to consumer safety. Can seam inspection systems, integrated with can seamers, utilize advanced technologies like vision inspection to detect and reject cans with faulty seams, ensuring only high-quality sealed cans reach the market.
4. Maintenance and Calibration:
Proper maintenance and regular calibration of can seamers are essential to ensure their optimal performance. Neglecting these aspects may result in decreased efficiency and inaccurate sealing quality. XTIME's can seamers are designed for easy maintenance and calibration, enabling operators to ensure consistent and precise sealing results.
Troubleshooting Common Issues:
1. Seam Wrinkles or Ripples:
Wrinkles or ripples in can seams can be caused by inadequate chuck pressure or excessive drive roll pressure. Adjusting these parameters within the recommended range can help resolve this issue and achieve smooth and uniform seams.
2. Seam Cracks or Breaks:
Cracks or breaks in can seams may indicate excessive chuck pressure or inadequate drive roll pressure. Balancing these two parameters is crucial to avoid seam failure and ensure the longevity and safety of the sealed cans.
3. Leaking Seams:
Leaking seams are a significant concern as they can compromise the product's freshness and safety. Insufficient drive roll pressure or incorrect seaming speed may be the culprits behind this issue. Proper adjustment of these parameters, along with regularly inspecting the seals, can prevent leakages and maintain product quality.
Achieving high-quality can seals is essential for preserving the freshness and safety of packaged products. Factors such as can material, seaming parameters, seam inspection, and maintenance greatly impact the sealing quality. By understanding these factors and effectively troubleshooting common issues, manufacturers can ensure efficient and precise can seam sealing. Can seamers, such as those offered by XTIME, with their advanced technology and customizable settings, provide optimal solutions for the packaging industry's can sealing needs.
Innovations in Can Seaming Techniques: Enhancing Productivity and Reliability
Can seamers have long been a staple in the manufacturing industry, providing a crucial step in the packaging process for various products. From canned foods to beverages and industrial materials, the efficiency and precision of can seamers are of paramount importance. This article aims to shed light on the advancements in can seaming techniques, focusing on how XTIME, a leading manufacturer in the industry, has revolutionized productivity and reliability in the sealing process.
Enhancing Productivity:
Efficiency is a key factor in any production line. In the realm of can seamers, XTIME has introduced several innovative features that contribute to enhancing productivity. One notable advancement is their use of automated systems, reducing the dependency on manual labor. Through the utilization of robotic arms and sensors, XTIME can seamers can swiftly and accurately seal cans, significantly increasing output.
Another factor that contributes to enhanced productivity is the speed and precision of the can seamers. With the introduction of state-of-the-art technology, XTIME has been able to achieve remarkable seam sealing speeds without compromising the quality of the seal. This not only ensures a higher production rate but also minimizes waste by reducing the number of improperly sealed cans.
Reliability is Key:
In addition to productivity, reliability is a crucial aspect of can seaming. Faulty seals can have detrimental effects on the quality and safety of products, leading to potential leaks, spoilage, or contamination. XTIME addresses this concern by employing advanced quality control mechanisms in their can seamers.
One such mechanism is the incorporation of real-time monitoring systems. By continuously monitoring the seam sealing process, XTIME can seamers can identify any irregularities or anomalies, allowing for immediate corrective action. This real-time monitoring ensures the reliability of the seals and minimizes the risk of defective products reaching the market.
Furthermore, XTIME has implemented rigorous testing procedures to ensure the durability and strength of the seals. By subjecting the sealed cans to various stress tests, such as pressure and temperature changes, XTIME can ensure that their can seamers produce seals that withstand the rigors of transportation and storage. This eliminates the potential for leaks or compromised product quality, instilling confidence in both manufacturers and consumers.
The advancements in can seaming techniques brought forth by XTIME have undoubtedly revolutionized the packaging industry. Through their focus on enhancing productivity and reliability, XTIME has become a frontrunner in the can seaming equipment market. The utilization of automated systems, real-time monitoring, and rigorous testing procedures have significantly improved productivity while ensuring the quality and safety of sealed cans.
As can seamers continue to evolve, it is clear that XTIME's commitment to innovation and precision will remain at the forefront of their designs. Manufacturers can rely on their can seamers to efficiently and reliably seal their products, meeting the increasing demands and expectations of the market. With XTIME's cutting-edge technology, the art of sealing cans has reached new heights of efficiency and precision.
Conclusion
1. The importance of can seamers in the packaging industry:
Throughout this article, we have explored the intricate and meticulous process of can sealing, emphasizing the vital role played by can seamers. These machines are not just simple tools; they are the embodiment of efficiency and precision in the packaging industry. As we have seen, can seamers ensure the safety and longevity of our packaged goods, protecting them from contamination and spoilage. In an era where consumer expectations are constantly rising, it is crucial for manufacturers to invest in state-of-the-art can seamers to maintain their competitive edge.
2. The impact of can seamers on product quality and consumer satisfaction:
By delving into the technical aspects of can seamers, we have discovered how these machines contribute to the overall quality of the packaged products. A perfectly sealed can is a testament to the manufacturer's commitment to delivering the best to consumers. With can seamers guaranteeing airtight and leak-proof seals, manufacturers can confidently offer products that not only preserve taste, texture, and freshness but also ensure consumer satisfaction. The art of sealing cans with precision and efficiency directly translates to happier customers and stronger brand loyalty.
3. The future of can seamers: Innovations and advancements: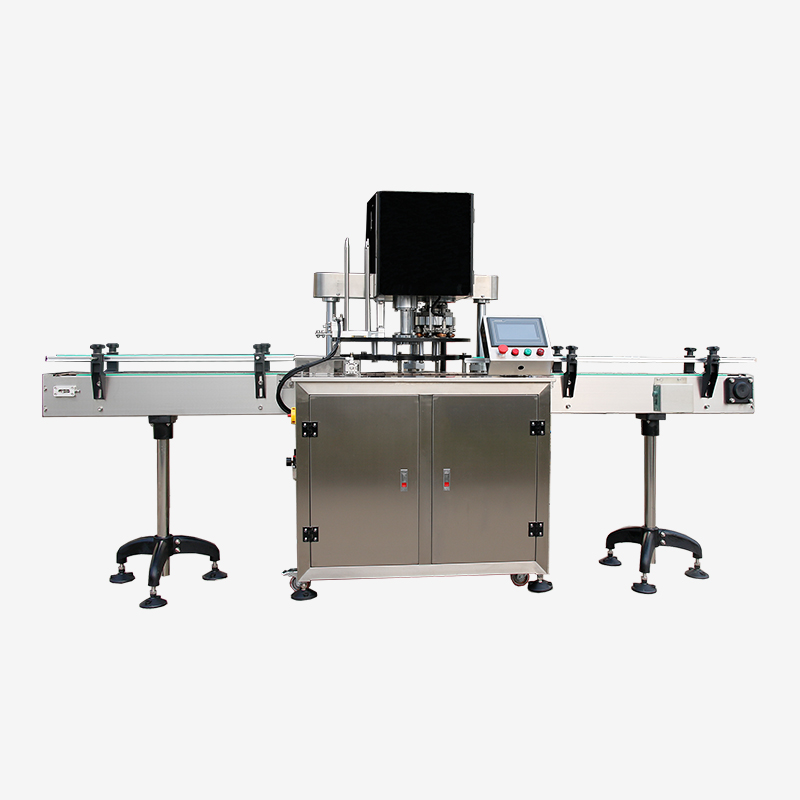 As technology advances at an astonishing rate, the future of can seamers looks promising. Manufacturers are constantly exploring ways to enhance the efficiency and precision of these machines, utilizing automation and artificial intelligence to take the process to greater heights. Industry experts predict that cutting-edge can seamers will revolutionize the packaging industry, streamlining production and reducing costs. With innovations such as real-time quality monitoring and adaptive seam inspection, manufacturers can guarantee even greater consistency and integrity in their can sealing process.
In conclusion, the art of sealing cans with can seamers goes beyond mere functionality; it epitomizes the harmonious synergy between technology, efficiency, and consumer satisfaction. As consumers become increasingly discerning, it is imperative for manufacturers to prioritize the quality and precision of can seamers. By investing in the latest technologies and embracing advancements, manufacturers can not only ensure the safety and longevity of their products but also strengthen their brand reputation. The art of can sealing is an essential component of the packaging industry, showcasing its commitment to delivering excellence in every can.