Welcome to our comprehensive guide on can seamers - the ultimate resource to enhance the efficiency and quality of your canning processes. Whether you're a seasoned professional or just starting out in the world of canning, this article is designed to provide you with valuable insights and practical tips. From understanding the fundamentals of can seamers to exploring innovative techniques, we've got you covered. Discover how these powerful machines can revolutionize your production line and unlock new levels of success in the canning industry. Join us as we delve deep into this essential topic and boost your knowledge to maximize efficiency and ensure exceptional product quality.
Understanding the Basics of Can Seamers: A Key to Efficient Canning Processes
In today's fast-paced world, efficiency is the essence of successful operations in any industry. In the canning industry, where the race to deliver quality products to consumers is relentless, it is crucial to optimize processes to boost both efficiency and quality. Introducing can seamers, the unsung heroes of the canning industry that play a pivotal role in sealing cans securely and preserving the contents within. In this comprehensive guide, we will delve into the world of can seamers and how they can revolutionize canning processes, significantly enhancing efficiency and ensuring top-tier quality consistently.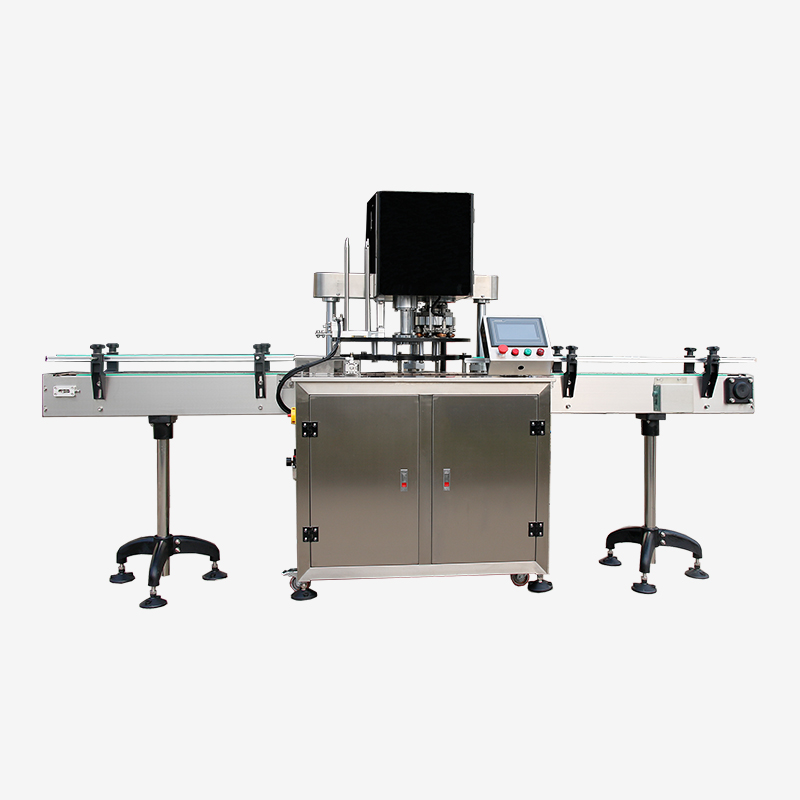 Can seamers are specialized machines specifically designed to create a tight and secure seal on cans, ensuring the integrity of the package. The quality of the can seam is of utmost importance to prevent leakage, maintain product freshness, and protect against contamination. Without an efficient can seamer, the entire canning process can be compromised, leading to wasted resources, reduced productivity, and a decline in customer satisfaction.
At XTIME, we understand the significance of can seamers in the canning industry, and we have dedicated our knowledge and expertise to developing state-of-the-art machines that cater to the diverse needs of our clients. Our can seamers are meticulously designed to achieve precise and consistent results, enabling manufacturers to achieve exceptional quality while maximizing productivity.
One of the key factors in any successful can seamer is its ability to adjust to different can sizes seamlessly. With our can seamers at XTIME, manufacturers can easily switch between multiple can sizes, allowing for greater flexibility in production lines. This adaptability not only saves time but also eliminates the need for multiple machines, reducing investment costs significantly.
Furthermore, our can seamers are equipped with cutting-edge technology that ensures optimal performance and efficiency. Advanced sensors are integrated into the machines, constantly monitoring the sealing process and ensuring that every can seam meets the highest standards. By automating this critical step, the risk of human error is minimized, and manufacturers can have confidence in the consistency and reliability of their products.
Can seamers offered by XTIME are also designed with user-friendliness in mind. With intuitive controls and a user-friendly interface, operators can easily navigate through the machine's various functions without extensive training. This simplicity in operation reduces the learning curve and empowers manufacturers to deploy their resources more effectively, thereby gaining a competitive edge.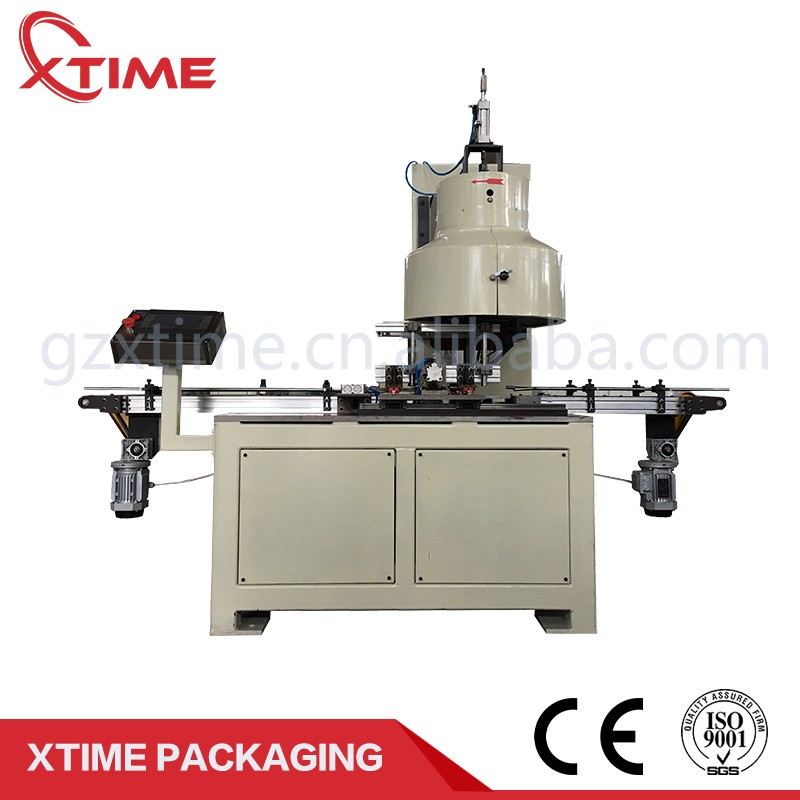 To safeguard the quality of can seams, regular maintenance and inspections are crucial. At XTIME, we understand the importance of maintaining machines in peak condition. Our can seamers are built to withstand the rigors of canning operations and are designed for easy maintenance. With regular inspections and preventive maintenance measures, manufacturers can ensure that their can seamers are functioning optimally, minimizing downtime and maximizing productivity.
In conclusion, can seamers are indispensable tools in the canning industry, responsible for sealing cans efficiently and securely. They play a crucial role in maintaining product integrity, preventing contamination, and enhancing consumer satisfaction. At XTIME, our can seamers are designed with cutting-edge technology, providing manufacturers with the means to achieve exceptional quality and efficiency in their canning processes. By investing in reliable and advanced can seamers, manufacturers can elevate their operations, boost productivity, and secure their position in a highly competitive market.
Choosing the Right Can Seamer for Your Production: Enhancing Quality in Canning Operations
In the world of canning operations, choosing the right can seamer is key to enhancing quality and improving efficiency. With the constant demand for canned products, can seamers play a critical role in ensuring a secure packaging seal, preserving product freshness, and meeting regulatory standards. This comprehensive guide aims to provide insights into the importance of can seamers, their various types, and factors to consider when selecting the right can seamer for your production facility.
1. Understanding Can Seamers:
Can seamers are specifically designed machines that seal cans with lids or ends, securing the contents and preventing contamination. These machines utilize mechanical pressure and precision to create consistent and reliable seals, ensuring the integrity of the packaging. Can seamers are critical in maintaining optimal quality during the canning process, directly impacting product freshness, shelf life, and customer satisfaction.
2. Types of Can Seamers:
a) Manual Can Seamers: Ideal for smaller-scale operations, these can seamers require manual operation and are suitable for low to medium production volumes. While cost-effective, they may lack in terms of speed and consistency compared to automated alternatives.
b) Semi-Automatic Can Seamers: These machines strike the right balance between manual and fully automated can seamers. They combine manual loading and unloading of cans with automated sealing processes, offering higher production capacity and increased precision.
c) Fully Automated Can Seamers: Designed for high-volume production lines, these can seamers offer exceptional speed, precision, and consistency. They reduce the need for manual labor and deliver superior efficiency, making them suitable for continuous and large-scale operations.
3. Factors to Consider When Selecting a Can Seamer:
a) Production Volume: Assess your production needs and determine the volume of cans that need to be sealed per hour. This information will help you choose the most suitable can seamer, ensuring that it aligns with your production goals and minimizes any bottlenecks.
b) Can Size and Compatibility: Consider the range of can sizes and types your operation requires. Verify if the can seamer you choose can accommodate a variety of can sizes and materials, such as aluminum or steel, to ensure versatility and flexibility.
c) Seam Quality and Consistency: Look for can seamers that provide precise and consistent seals, as a slight deviation in the seam can compromise product integrity, shelf life, and customer satisfaction. Evaluate the technology and mechanisms employed by can seamers to ascertain their quality output.
d) Maintenance and Support: Choose a can seamer from a reputable brand that offers reliable maintenance support. Regular maintenance is crucial for can seamers to ensure smooth operations and minimize downtime.
e) Regulatory Compliance: Verify if the can seamer meets regulatory standards and certifications, such as FDA and CE, to ensure conformity and avoid any potential legal liabilities.
4. The XTIME Advantage:
As an industry leader in can seaming technology, XTIME offers a wide range of can seamers designed to enhance efficiency and quality in canning operations. With innovative features, such as precision control systems, user-friendly interfaces, and robust construction, XTIME can seamers deliver consistent and reliable seals across various can sizes and materials.
Choosing the right can seamer for your production facility is vital for enhancing efficiency and maintaining quality standards in canning operations. By understanding the types of can seamers available and considering factors such as production volume, can size compatibility, seam quality, maintenance, and regulatory compliance, you can make an informed decision for your business. XTIME, with its cutting-edge can seaming technology, stands as a dependable partner in boosting efficiency and quality in your canning processes.
Mastering Can Seamer Setup and Adjustment Techniques for Optimal Efficiency
In the canning industry, attaining optimal efficiency and quality is of paramount importance. As canning processes continue to evolve, it becomes increasingly crucial to stay abreast of the latest techniques and technologies. One essential component in the canning process is the can seamer, a machine used to seal cans, ensuring their integrity and preventing any potential leaks or contamination. In this comprehensive guide, we will delve into the world of can seamers, with a specific focus on mastering setup and adjustment techniques for achieving optimal efficiency.
At XTIME, we understand the significance of efficient can seamer operations, and we strive to provide the knowledge and tools necessary to enhance productivity and maintain superior quality standards. Let us take you on a journey through the realm of can seamers, shedding light on the intricacies of setup and adjustment techniques, ultimately equipping you with the expertise required to maximize efficiency in your canning processes.
To begin, let's explore the importance of proper setup and adjustment in can seamers. A well-calibrated can seamer ensures precise sealing, preventing any leakage or potential contamination of the canned product. It is essential to align the various components of the machine, including the seaming rolls, chucks, and pressure adjustments, to create a consistent and reliable seal. Neglecting these setup and adjustment procedures can lead to inefficiencies, increased downtime, and compromised product quality.
The first step in mastering can seamer setup and adjustment techniques is understanding the machine's anatomy. Can seamers are composed of several key components, with each playing a crucial role in the sealing process. These components include the seaming rolls, chucks, drive systems, and pressure adjustments. Familiarizing yourself with these elements is essential for optimal setup and adjustment.
Once you have a solid understanding of the can seamer's components, it is time to embark on the setup process. Begin by thoroughly cleaning the equipment to remove any debris or residual substances that may interfere with the sealing process. Next, carefully inspect the seaming rolls and chucks for any signs of wear or damage, as these can significantly impact the quality of seal achieved. If necessary, replace worn-out parts to ensure optimal performance.
Proper alignment of the seaming rolls and chucks is vital to achieving consistent and reliable seals. Adjusting the roll and chuck positions based on can size and material specifications is crucial for preventing leaks and maintaining product integrity. Additionally, attention should be given to pressure adjustments, as excessive or insufficient pressure can compromise the seal quality. Mastering the art of precise pressure adjustments will contribute to the overall efficiency and reliability of the canning process.
Furthermore, fine-tuning the can seamer through adjustment techniques will account for any variations in can sizes and materials, allowing for seamless production across different products. By accurately adjusting the machine's settings, you can ensure that the seaming rolls and chucks uniformly apply pressure to create a tight seal around the can.
It is important to note that mastering can seamer setup and adjustment techniques requires a combination of experience and expertise. As such, regular training and knowledge sharing sessions within your organization can significantly enhance the efficiency of the canning process.
In conclusion, achieving optimal efficiency and quality in canning processes hinges on mastering can seamer setup and adjustment techniques. Through careful alignment of the seaming rolls, chucks, and pressure adjustments, can seamers can consistently deliver reliable seals, preventing leakage and contamination. At XTIME, we are committed to equipping the canning industry with the knowledge and tools necessary to enhance productivity and maintain exceptional quality standards. By prioritizing setup and adjustment techniques, you can boost efficiency, minimize downtime, and ensure the success of your canning operations.
Best Practices for Maintaining Can Seamers: Ensuring Long-term Productivity and Quality
In the bustling world of canning processes, can seamers play a crucial role in maintaining the productivity and quality of canned products. With the correct maintenance practices in place, can seamers ensure a seamless and hermetic seal, preventing product spoilage and extending shelf life. This comprehensive article will delve into the best practices for maintaining can seamers, highlighting their significance in achieving long-term productivity and top-notch product quality. As industry leaders, XTIME is dedicated to offering actionable insights on maintaining can seamers to enhance efficiency and overall performance.
1. The Importance of Can Seamers:
Can seamers are the cornerstone of a successful canning process, responsible for sealing cans airtight. By preventing oxygen and contaminants from entering the can, can seamers preserve the freshness and quality of the packaged product. Inefficient or faulty can seamers can compromise product integrity, leading to a range of issues including spoilage, leakage, and compromised shelf life.
2. Regular Cleaning and Sanitization:
To ensure optimal performance, regular cleaning and sanitization of can seamers are paramount. This practice prevents the buildup of dust, food particles, and other contaminants that can hinder the sealing process. XTIME recommends implementing a thorough cleaning routine, adhering to manufacturer guidelines, and using appropriate cleaning agents to maintain the cleanliness and hygiene of can seamers.
3. Lubrication and Maintenance Schedule:
Proper lubrication is essential for the smooth functioning of can seamers. Regularly inspecting and lubricating the crucial components, such as the bearings, gears, and rollers, maximize longevity and minimize wear and tear. XTIME advises implementing a maintenance schedule that includes routine inspections, lubrication checks, and replacement of worn-out or damaged parts to ensure optimal performance.
4. Calibration and Adjustment:
Accurate calibration and adjustment of can seamers are crucial to achieve consistent seal quality. Regularly calibrating the seaming heads, adjusting the seam thickness, and monitoring the precision of can height ensures airtight seals consistently. XTIME suggests implementing a comprehensive calibration and adjustment program to maintain the desired seam integrity and product quality.
5. Training and Skill Development:
Ensuring that operators are well-trained and possess the necessary skills to operate and maintain can seamers is vital. XTIME emphasizes the importance of training programs that focus on educating operators about the intricacies of can seamers, emphasizing best practices for maintenance. Regular refresher courses and timely updates on emerging maintenance techniques can enhance productivity and quality in canning processes significantly.
6. Proactive Troubleshooting:
To avoid costly downtime and potential product recalls, XTIME recommends adopting a proactive approach to troubleshooting can seamers. Regularly monitor the performance of can seamers, address potential issues promptly, and keep spare parts readily available to minimize production delays. Implementing preventative maintenance practices, such as visual inspections and performance evaluations, enables operators to spot potential problems proactively.
7. Continuous Improvement in Seam Quality:
Achieving and sustaining high seam quality is an ongoing process in the canning industry. XTIME suggests implementing regular seam quality checks, utilizing advanced technologies such as seam monitors, and collaborating with suppliers to enhance seam quality. Continuous improvement in seam quality ensures the long-term productivity and overall success of the canning process.
Maintaining can seamers is crucial for ensuring long-term productivity and quality in canning processes. By adhering to best practices, including regular cleaning, proper lubrication, calibration, operator training, and proactive troubleshooting, can seamers can operate seamlessly, delivering hermetic seals consistently. XTIME remains committed to providing valuable insights and expertise in the field, assisting manufacturers in maximizing their efficiency and producing top-notch canned products.
Unlocking Advanced Features of Can Seamers: Innovations for Boosting Efficiency in Modern Canning Processes
In today's fast-paced and demanding market, efficiency and quality are paramount in the canning industry. As can seamers play a critical role in ensuring proper sealing and preservation of canned goods, it is necessary to understand and utilize their advanced features for achieving optimal efficiency. In this comprehensive guide, we will explore the innovative capabilities of can seamers, particularly focusing on our state-of-the-art XTIME can seamer, designed to revolutionize modern canning processes.
1. The Importance of Can Seamers in Canning Processes:
Can seamers are mechanical devices that securely seal the lid to the can body, protecting the contents from contamination, preserving freshness, and enabling safe transportation. With the advancements in canning technology, today's can seamers offer a myriad of features to boost efficiency and ensure product quality.
2. Introducing XTIME Can Seamer: Unlocking Unparalleled Innovations:
The XTIME can seamer sets a new standard in the industry, providing cutting-edge features that enhance efficiency, productivity, and overall process optimization. Let's explore some of its advanced capabilities:
a. Precision Control System: XTIME incorporates a sophisticated precision control system that ensures accurate and consistent seam quality. Using precise controls for can height, can diameter, and lid placement, it eliminates variations that may compromise the seal integrity.
b. Real-time Monitoring: XTIME takes canning efficiency to the next level with its real-time monitoring capabilities. Embedded sensors constantly monitor critical parameters such as seam thickness, pressure levels, and lid alignment, enabling operators to perform timely adjustments if necessary. This feature significantly reduces the risk of faulty seals and potential product spoilage.
c. Quick Changeover: The XTIME can seamer streamlines can size changeover processes, eliminating time-consuming manual adjustments. With its intuitive interface and automated settings, it allows operators to seamlessly switch between different can sizes, maximizing production efficiency and minimizing downtime.
d. Integrated Quality Control: Built-in checks and balances within the XTIME can seamer's software further enhance canning quality. By conducting various quality control checks, including seam integrity and lid placement verification, it ensures that only meticulously sealed cans proceed through the production line, reducing waste and guaranteeing customer satisfaction.
3. Boosting Efficiency in Modern Canning Processes:
a. Enhanced Throughput: XTIME's advanced design and precise control system enable high-speed operations without compromising quality. Increased throughput minimizes production time, decreases labor requirements, and ensures a swift response to market demands.
b. Minimizing Downtime: The quick changeover feature of XTIME significantly reduces the time required for adjustments during can size transitions, thereby minimizing downtime and enhancing overall productivity.
c. Preventive Maintenance: XTIME integrates intelligent maintenance scheduling into its software, promoting efficient equipment upkeep. By establishing preventive maintenance routines based on real-time usage data, potential breakdowns and performance issues are identified and addressed before they disrupt production.
4. Future Trends and Innovations:
As canning processes continue to evolve, can seamers are expected to embrace further advancements. Innovations such as automated cleaning and sanitization procedures, artificial intelligence-based process optimization, and remote monitoring are on the horizon, revolutionizing efficiency and quality control in the canning industry.
Efficiency and quality are the cornerstones of successful canning processes, and the XTIME can seamer represents an unparalleled solution for achieving these goals. With its advanced features, including precision control, real-time monitoring, seamless changeover, and integrated quality control, it sets the standard for can seamers in modern canning operations. Embracing the latest innovations ensures that your canning processes remain at the forefront of efficiency, productivity, and quality, meeting the demands of a rapidly evolving market.
Conclusion
1. Summarize the key benefits and features of can seamers mentioned in the article:
In this ultimate guide to can seamers, we have explored the various ways these machines can boost efficiency and enhance the quality of canning processes. We have seen how can seamers improve productivity by reducing manual labor, decreasing downtime, and ensuring consistent seam quality. With precise and adjustable settings, these machines can accommodate different can sizes and seam specifications, making them versatile and adaptable to various packaging requirements.
2. Highlight the impact of can seamers on the overall canning industry:
The utilization of can seamers has revolutionized the canning industry, allowing manufacturers to streamline their operations and achieve higher productivity levels. These machines not only improve efficiency but also contribute to the overall quality of canned products. By eliminating the risk of seam defects, can seamers enhance product safety and ensure a longer shelf life for goods. With their ability to create hermetic seals, can seamers protect the contents from contaminants, oxidation, and spoilage, thereby maintaining the freshness and taste of the packaged items.
3. Discuss the potential future advancements and advancements in can seamers:
As technology continues to advance, we can expect even more sophisticated can seamers in the future. With advancements in automation and robotics, these machines will become even more efficient, precise, and user-friendly. Moreover, the integration of machine learning algorithms and artificial intelligence may enable can seamers to detect and correct any potential issues or deviations during the canning process. This constant innovation will undoubtedly further improve the efficiency and quality of canning processes, benefiting both manufacturers and consumers.
4. Encourage further exploration and implementation of can seamers: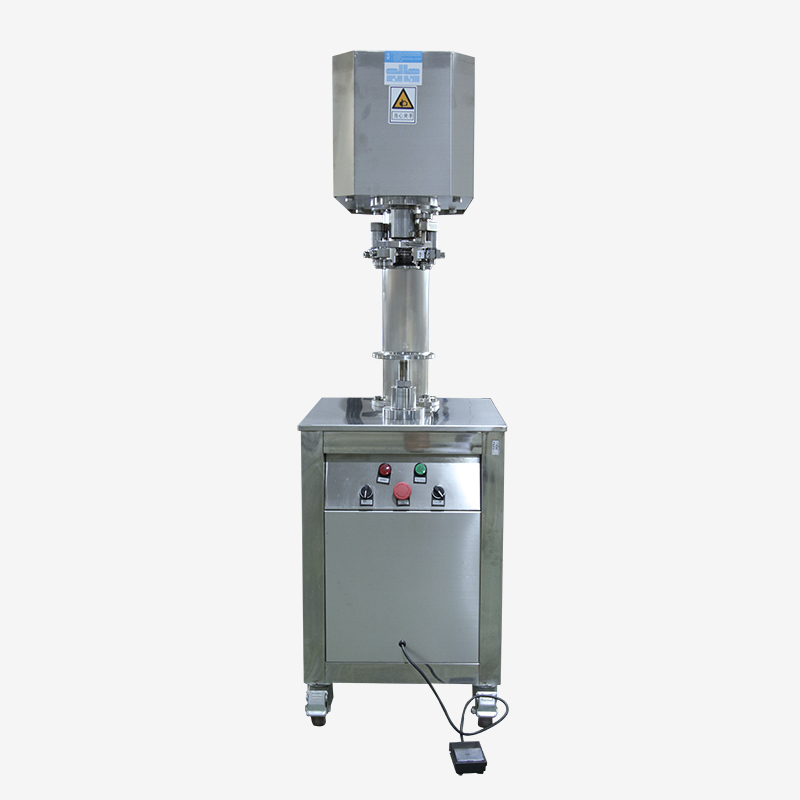 As evident from this comprehensive guide, can seamers offer substantial advantages to canning processes. It is crucial for manufacturers to embrace this technology and integrate can seamers into their operations. By doing so, they can optimize their production, ensure product consistency, and ultimately gain a competitive edge in the market. The future of canning lies in leveraging the capabilities of these advanced machines, and by investing in can seamers, manufacturers can enhance their efficiency, increase their product quality, and ultimately deliver exceptional canned goods to consumers.
In conclusion, can seamers are a game-changer in the canning industry. They revolutionize the way manufacturers seal their products, boosting efficiency, and improving quality. With their versatility, safety features, and potential for future advancements, can seamers have become an indispensable tool for any canning operation. By embracing this technology and continuously exploring its potential, manufacturers can stay ahead of the competition and ensure the satisfaction of consumers worldwide.