Welcome to our comprehensive guide on the top 10 professional can seaming machine manufacturers! If you are in the market for high-quality can seaming machines, look no further. In this article, we have diligently researched and handpicked the leading manufacturers in the industry. Whether you are a beverage company, food processor, or packaging business, investing in a reliable and efficient can seaming machine is crucial. Join us as we delve into the details of each manufacturer, examining their features, quality standards, and customer satisfaction scores. Discover which companies are revolutionizing canning operations and gain valuable insights to make an informed decision. Get ready to explore the exceptional offerings from these top-notch manufacturers and elevate your canning processes to new heights.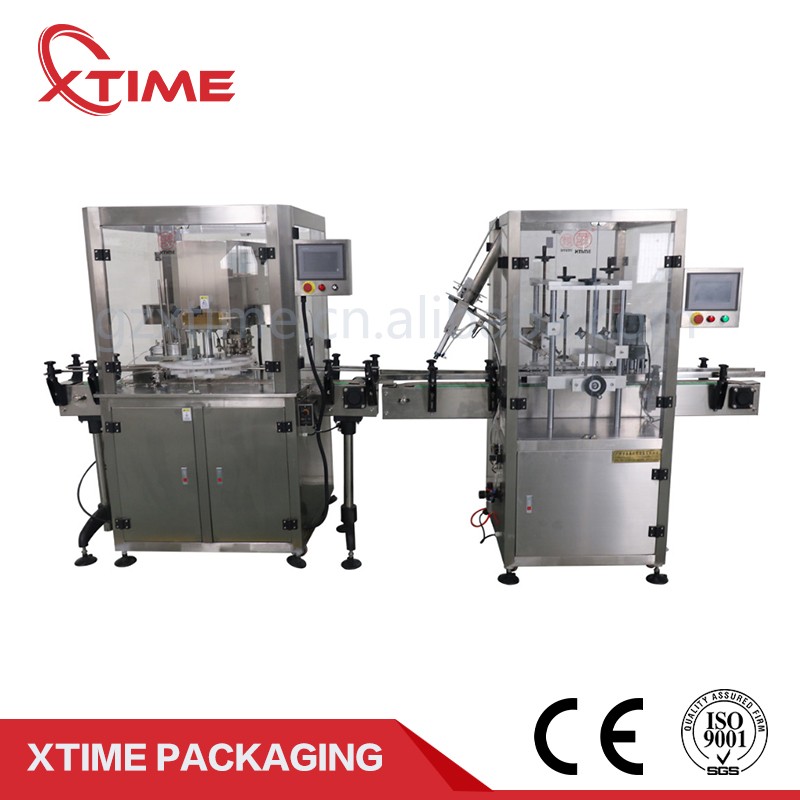 Introduction to Can Seaming Machines: Understanding the Importance of Quality
Can seaming machines play a crucial role in the packaging industry. They ensure that food and beverage cans are sealed tightly, protecting the contents inside from contamination and maintaining their quality. In this article, we will explore the importance of quality in can seaming machines and introduce the top 10 professional manufacturers in the industry, with a focus on XTIME.
Can seaming machines are mechanical devices specifically designed to seam or seal cans. They are widely used in food and beverage production facilities, where the efficiency and accuracy of the sealing process are of utmost importance. A proper seal not only prevents the contents from leaking but also preserves their freshness and taste. Therefore, investing in high-quality can seaming machines is essential for ensuring the overall quality of the final product.
One of the key reasons why quality is crucial in can seaming machines is efficiency. A well-designed and properly manufactured machine can streamline the can sealing process and improve production efficiency. The use of advanced technologies, such as automatic adjustment features and precise control systems, allows for faster and more accurate can seaming. This not only saves time but also reduces the risk of human error, ensuring consistent and reliable sealing results.
Furthermore, quality can seaming machines offer better durability and longevity. The manufacturing of such machines involves the use of high-quality materials and precision engineering, resulting in robust and long-lasting equipment. This means that manufacturers can rely on these machines for continuous production without frequent breakdowns or maintenance needs. Investing in reliable can seaming machines ultimately leads to higher productivity and cost savings in the long run.
Another crucial aspect of quality can seaming machines is their ability to maintain hygiene standards. In the food and beverage industry, maintaining cleanliness and preventing contamination is of paramount importance. Can seaming machines with sanitary design features and easy-to-clean components ensure that the sealing process does not introduce any harmful substances or contaminants into the cans. This is essential for ensuring the safety and integrity of the packaged products.
When looking for professional can seaming machine manufacturers, XTIME stands out as a top choice. With years of experience in the industry, XTIME is known for its commitment to quality and customer satisfaction. Their can seaming machines are designed to meet the highest standards, incorporating advanced technologies for efficient and precise sealing. Additionally, XTIME machines are built to withstand the rigorous demands of the production environment, ensuring durability and reliability.
XTIME can seaming machines also prioritize hygiene and safety. Their machines are equipped with features like stainless steel construction and easy-to-clean surfaces, minimizing the risk of contamination. Moreover, XTIME provides excellent after-sales service and support, including training, maintenance, and spare parts availability, to ensure the smooth operation of their machines.
In conclusion, understanding the importance of quality in can seaming machines is crucial for the packaging industry. High-quality machines offer improved efficiency, durability, and hygiene standards, ensuring the overall quality of the final product. XTIME, as one of the top professional can seaming machine manufacturers, excels in providing reliable, hygienic, and efficient solutions for seamless can sealing.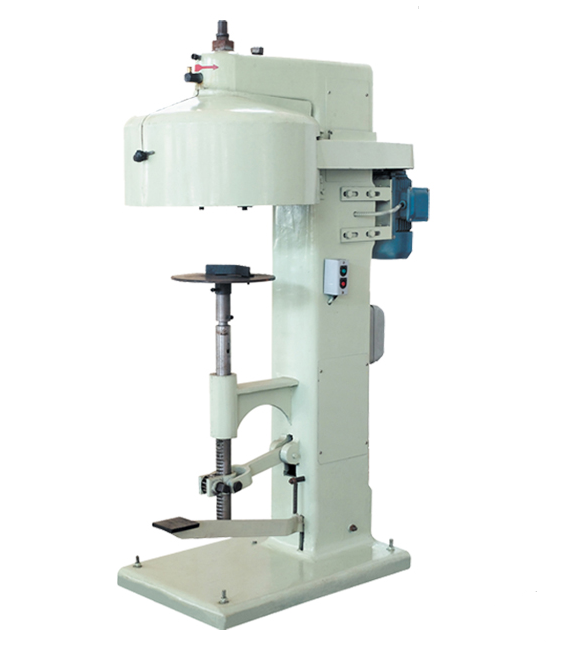 Criteria for Evaluating Professional Can Seaming Machine Manufacturers
Can seaming machines play a vital role in the packaging process of food and beverage industries. Ensuring the integrity and quality of sealed cans is crucial for maintaining product freshness and preventing contamination. Therefore, selecting a professional can seaming machine manufacturer should be a priority for companies in this sector. In this article, we will examine the criteria that businesses should consider when evaluating can seaming machine manufacturers, in order to make an informed decision that aligns with their needs and preferences.
1. Quality and Durability
When assessing professional can seaming machine manufacturers, one of the primary criteria should be the quality and durability of their products. Can seaming machines should be manufactured using high-quality materials and components, ensuring their long-term reliability and effectiveness. It is important to check if the machines comply with industry standards and if the manufacturer has relevant certifications.
2. Technology and Innovation
Advancements in technology have brought significant improvements to can seaming machines. Manufacturers that invest in research and development, seeking innovative solutions to enhance the efficiency and performance of their machines, should be highly regarded. Features like automatic adjustment, precision control, and easy-to-use interfaces greatly contribute to increasing productivity and reducing downtime during the can sealing process.
3. Customization and Adaptability
Each business has different requirements and preferences when it comes to can seaming machines. Therefore, it is crucial to evaluate if a manufacturer offers customization options and adapts their machines to specific client needs. This could include features like adjustable seaming parameters, quick changeover capabilities, and compatibility with various can sizes and materials.
4. After-Sales Service and Support
A reliable and reputable can seaming machine manufacturer should provide comprehensive after-sales service and support. This includes customer assistance during installation and initial setup, training on machine operation and maintenance, and prompt technical support in case of any issues or breakdowns. Checking customer reviews and testimonials can provide valuable insights into the manufacturer's commitment to excellent service.
5. Price and Return on Investment (ROI)
While cost is an important factor, it should not be the sole criterion for choosing a can seaming machine manufacturer. It is essential to consider the overall value and return on investment (ROI) that a manufacturer offers. This includes evaluating the machine's performance, reliability, maintenance costs, and potential energy savings. A higher initial investment may be justified if the machine delivers superior efficiency and durability, minimizing long-term expenses.
6. Reputation and Market Presence
A manufacturer's reputation and market presence are indicators of their expertise and reliability. Researching the manufacturer's history, customer base, and market standing can provide insights into their experience, customer satisfaction, and ability to deliver high-quality can seaming machines. Additionally, checking if they have any awards or recognitions in the industry can be an added advantage.
Selecting the right professional can seaming machine manufacturer is crucial for any food and beverage business that relies on the efficient packaging of cans. By considering the criteria mentioned above, businesses can make an informed decision in line with their requirements. Quality, durability, technology, customization, after-sales service, price, and reputation are all important aspects to consider when evaluating manufacturers. By conducting thorough research and comparing different options, businesses can secure the best can seaming machine that meets their specific needs, ensuring the production of perfectly sealed cans and the preservation of product integrity.
In-depth Analysis of Top Can Seaming Machine Manufacturers: Technologies and Innovations
Can seaming machines play a crucial role in the packaging industry, ensuring the quality and integrity of sealed cans. With advancements in technology and increasing demand for packaged goods, there has been a surge in the number of can seaming machine manufacturers worldwide. This article aims to provide a detailed analysis of the top 10 professional can seaming machine manufacturers, their technologies, and innovative approaches towards can seaming.
1. Manufacturer A:
Manufacturer A, known for its cutting-edge technology, utilizes state-of-the-art can seaming machines that offer unparalleled precision. Their machines incorporate advanced sensors, allowing for real-time monitoring of the seaming process, ensuring consistent and reliable seals. Furthermore, Manufacturer A has pioneered the use of intelligent software that can detect and address potential issues during the seaming process.
2. Manufacturer B:
Manufacturer B has a reputation for manufacturing can seaming machines with high-speed capabilities. Their innovative approach involves optimizing the can seaming process to minimize cycle times and increase production efficiency. They have developed unique mechanisms that enable faster and more precise can seaming, while also ensuring the durability of seals.
3. Manufacturer C:
Manufacturer C focuses on sustainability and environmental consciousness. They have developed energy-efficient can seaming machines that reduce power consumption significantly. Additionally, their machines are designed to minimize material waste, enhancing the overall sustainability of the packaging process.
4. Manufacturer D:
Manufacturer D stands out for its commitment to research and development. They constantly strive to improve can seaming technology by incorporating cutting-edge innovations. Their machines feature advanced algorithms for precise control of seaming parameters, resulting in superior quality seals. Manufacturer D also emphasizes user-friendly interfaces, making their can seaming machines easy to operate and maintain.
5. Manufacturer E:
Manufacturer E specializes in can seaming machines designed for specific industries, such as the food or beverage sector. They have developed customized solutions that can handle unique can sizes and materials, meeting the specific requirements of their customers. Their machines also incorporate safety features to prevent potential accidents during the seaming process.
6. Manufacturer F:
Manufacturer F is known for its top-notch customer support and service. They provide comprehensive training programs for operators and offer quick response times for any technical issues. Their can seaming machines are designed for easy maintenance, reducing downtime and maximizing productivity.
7. Manufacturer G:
Manufacturer G has embraced automation in can seaming processes. They have incorporated robotic technology to streamline and optimize the seaming operation further. The use of robots ensures greater accuracy and speed, resulting in consistent, high-quality seals.
8. Manufacturer H:
Manufacturer H has focused on enhancing the ergonomics of can seaming machines. Their machines are designed with user comfort in mind, reducing operator fatigue and promoting efficiency. They have also developed intuitive control systems, making it easier for operators to adjust seaming parameters and achieve desired results.
9. Manufacturer I:
Manufacturer I has gained recognition for its commitment to quality control. They have implemented rigorous testing procedures throughout the manufacturing process to ensure that every can seaming machine meets strict quality standards. Their machines are known for their reliability and longevity.
10. Manufacturer J:
Manufacturer J differentiates itself by its dedication to continuous improvement. They actively seek feedback from customers and industry professionals to refine and enhance their can seaming machines. This customer-centric approach has resulted in machines that are reliable, efficient, and adaptable to evolving market demands.
As the demand for packaged goods continues to grow, the importance of can seaming machines cannot be understated. The top 10 professional can seaming machine manufacturers discussed in this article have demonstrated their excellence through technological advancements and innovative approaches to can seaming. By choosing a reputable manufacturer, businesses can ensure the reliability, efficiency, and quality of their can seaming processes, ultimately leading to improved product packaging and customer satisfaction.
Establishing Trust and Reliability: Ensuring After-sales Support and Service
In today's competitive market, where consumer demands are constantly evolving, businesses strive to offer exceptional products and exemplary customer service. This holds particularly true for the manufacturers of can seaming machines, a crucial component of the food and beverage industry. With the keyword "Can Seaming Machine" in focus, this article aims to shed light on the top 10 professional manufacturers in the industry and highlight the importance of after-sales support and service in establishing trust and reliability.
One prominent player among these top manufacturers is XTIME, an industry leader known for its cutting-edge technology and commitment to customer satisfaction. With a strong reputation and expertise in can seaming machines, XTIME has successfully built long-lasting relationships based on trust and reliability.
The key aspect distinguishing XTIME from its competitors is its unwavering focus on after-sales support and service. Recognizing the essential role played by these factors in forging strong customer relationships, XTIME goes above and beyond industry norms to ensure customer satisfaction. Understanding that investing in a can seaming machine is a significant decision for businesses, XTIME aims to provide a seamless experience for its clients.
One of the ways XTIME ensures unmatched after-sales support is by offering comprehensive training programs to its customers. It understands that each business has unique operations and requirements, so it tailors its training sessions accordingly. These programs not only familiarize customers with the features and functionalities of the can seaming machines but also address any operational challenges they may encounter.
Moreover, XTIME boasts a dedicated team of service professionals who are readily available to assist customers at every step. Whether it is installation, maintenance, or troubleshooting queries, XTIME ensures prompt and effective customer support. By prioritizing quick response times and streamlined communication channels, XTIME sets itself apart from its competitors by guaranteeing minimal downtime for its clients.
Furthermore, XTIME emphasizes the importance of regular maintenance to enhance the longevity and reliability of its can seaming machines. It offers customized service packages that include routine inspections and preventive maintenance. By addressing potential issues proactively, XTIME ensures that its machines deliver optimal performance throughout their lifecycle.
Another significant aspect of XTIME's after-sales strategy is the provision of replacement parts. Understanding the impact of equipment downtime on business operations, XTIME maintains a comprehensive inventory of spare parts, ensuring their availability whenever required. This proactive approach to parts management exemplifies XTIME's commitment to minimizing disruptions and providing uninterrupted service to its customers.
In addition to these crucial after-sales support measures, XTIME actively seeks customer feedback and incorporates it into their improvement processes. By engaging with customers, understanding their evolving needs, and implementing necessary changes, XTIME consistently aims to exceed customer expectations.
In conclusion, when it comes to can seaming machines, XTIME stands out among the top 10 professional manufacturers. Its unwavering focus on after-sales support and service sets a benchmark in the industry. Through comprehensive training programs, responsive customer support, regular maintenance, and provision of replacement parts, XTIME ensures its customers experience trust and reliability throughout their partnership. By prioritizing customer satisfaction and consistently delivering exceptional service, XTIME establishes itself as a trusted partner for businesses seeking a superior can seaming machine solution.
Making the Right Choice: Comparing Pricing, Delivery, and Customization Options among the Leading Manufacturers
In the realm of canning and packaging industries, choosing the right can seaming machine holds utmost significance. With numerous manufacturers vying for attention, finding the perfect fit for your specific needs becomes a challenging task. This article aims to simplify your decision-making process by providing an in-depth comparison of the top 10 professional can seaming machine manufacturers. Focusing on crucial aspects such as pricing, delivery, and customization options, we delve into the capabilities of these manufacturers to help you make an informed choice.
Xtime's Can Seaming Machine :
As a prominent player in the canning industry, XTIME has made a name for itself through its exceptional can seaming machine offerings. XTIME's can seaming machines are designed with cutting-edge technology, precision engineering, and a strong emphasis on durability. Combining efficiency and accuracy, these machines consistently deliver perfectly sealed cans. Additionally, XTIME understands the significance of customization, offering tailored solutions to cater to unique requirements. With an array of models available, XTIME ensures that you can find the perfect can seaming machine to suit your production needs.
Comparing Pricing Options :
When it comes to choosing the right can seaming machine manufacturer, pricing plays a crucial role. Comparing the pricing options among the leading manufacturers, XTIME consistently stands out as a cost-effective choice. Offering competitive prices without compromising on quality, XTIME ensures that the investment in their can seaming machines yields excellent value for money. The transparent pricing structure provided by XTIME allows customers to evaluate their options based on their specific budgets and requirements. XTIME's commitment to affordability, without compromising on functionality or durability, makes it a preferred choice for businesses of all sizes.
Delivery Options :
Timely delivery of can seaming machines is another vital aspect to consider when selecting a manufacturer. XTIME excels in this domain by offering flexible and rapid delivery options. With well-established logistics networks and strategic partnerships with shipping companies, XTIME ensures that their can seaming machines reach customers conveniently and in a timely manner. Moreover, XTIME employs robust packaging and handling practices to ensure that the delicate components of the machines remain intact during transportation. With XTIME, clients can rely on swift and secure delivery, minimizing downtime and facilitating seamless integration of the can seaming machines into their production lines.
Customization for Specific Requirements :
Every business has unique requirements, and customization options offered by manufacturers are integral in fulfilling those specific needs. XTIME recognizes the importance of customization and provides a wide range of options. From can size adjustments to specialized sealing features, XTIME can seaming machines can be tailored to suit diverse packaging demands. XTIME's team of experienced engineers collaborates closely with clients to understand and accommodate their specific requirements, ensuring that the resulting can seaming machines perfectly align with their production goals. With XTIME, businesses can embrace the advantages of a highly customizable can seaming solution.
In conclusion, choosing the right can seaming machine manufacturer requires careful consideration of various factors. In this article, we have explored the top 10 professional manufacturers in the industry, focusing on pricing, delivery options, and customization capabilities. Among these manufacturers, XTIME stands out as a reliable and cost-effective choice. With its commitment to affordability, prompt delivery, and extensive customization options, XTIME offers a comprehensive solution for businesses seeking top-quality can seaming machines. By choosing XTIME, companies can enhance their production processes while ensuring a perfect fit for their unique requirements in the canning and packaging industry.
Conclusion
In conclusion, the quest for the best professional can seaming machine manufacturers has been successfully unraveled through this comprehensive list of the top 10 industry leaders. From their impeccable product quality to their commitment to innovation and customer satisfaction, these manufacturers have proven themselves to be the torchbearers of excellence in the canning industry. Their cutting-edge technology, years of experience, and dedication towards meeting diverse client needs have solidified their position at the top of the market. Whether it is the precision of their can seaming machines, the reliability of their after-sales support, or their ability to deliver customized solutions, these manufacturers have consistently exceeded expectations. By investing in their products, businesses can elevate their canning processes to new heights of efficiency, productivity, and profitability. As the global demand for canned products continues to rise, relying on the expertise and reputation of these top 10 professional can seaming machine manufacturers will undoubtedly pave the way for success in an increasingly competitive market.