Welcome to our informative article, where we delve into the fascinating world of can seaming. Have you ever wondered about the intricate process behind sealing those beloved cans that hold our favorite beverages and foods? Look no further, as we explore the numerous types of can seaming techniques that ensure your products are securely packaged and preserved. Whether you're a curious consumer or a business owner seeking to optimize your canning operations, join us on this enlightening journey as we unravel the mysteries of can seaming and uncover the various methods used in this essential process.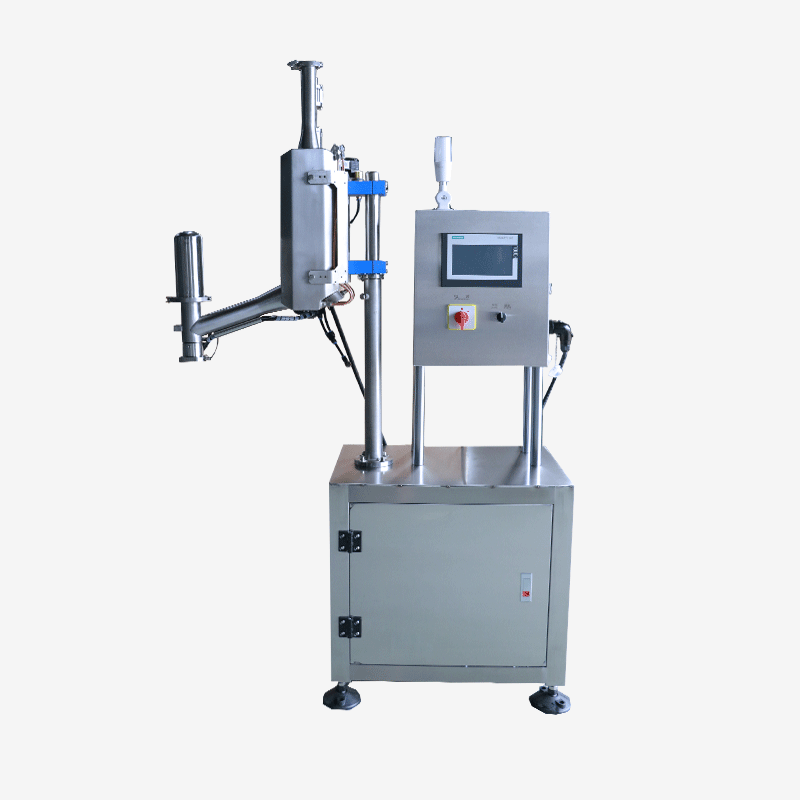 Introduction to Can Seaming Techniques: Understanding the Basics
Can seaming is a critical process in the food and beverage industry, ensuring the integrity and safety of packaged products. The process of can seaming involves sealing lids to cans, creating an airtight and secure closure. With advancements in technology, there are now different types of can seaming techniques available, each with its own unique benefits and applications. In this article, we will explore these various techniques, providing a comprehensive understanding of the basics of can seaming.
1. Overlapping Seam:
The overlapping seam is one of the most common can seaming techniques employed in the industry. This technique involves folding the can lid over the can body and overlapping it, forming a strong bond. The overlapping seam provides excellent leak resistance and is suitable for a wide range of can sizes.
2. Double Seam:
The double seam technique is widely used for sealing cans in the food and beverage industry. This method utilizes two layers of metal to create a secure closure. The first layer is curled underneath the lid, while the second layer is folded over the lid, creating a tight seal. The double seam technique offers high resistance to pressure changes and is commonly used for carbonated beverages.
3. Compound Seam:
The compound seam technique combines the benefits of both the overlapping seam and the double seam. This method involves using a double seam as the primary closure, followed by an overlapping seam as a secondary closure. The compound seam ensures superior leak resistance and is commonly employed for products with high hygiene requirements, such as infant formula.
4. No Seam:
Advancements in can manufacturing technology have led to the development of cans without traditional seams. These cans are produced using a single-piece construction, eliminating the need for a seaming technique. This innovation allows for improved can integrity, reduced material usage, and enhanced recyclability.
5. Welded Seam:
In certain applications, such as the packaging of hazardous materials or products requiring extreme durability, welded seams are employed. This technique utilizes heat or laser welding to join the lid and can body, creating a hermetically sealed closure. Welded seams provide maximum protection against leaks and are commonly used in industries where product containment is crucial.
In conclusion, can seaming techniques play a vital role in ensuring the quality and safety of packaged products. Understanding the basics of different can seaming techniques is crucial for manufacturers and consumers alike. The overlapping seam, double seam, compound seam, no seam, and welded seam are all important methods employed in various industries. Each technique offers unique benefits and is suitable for specific applications. As technology continues to advance, new innovations in can seaming techniques are expected to further enhance packaging efficiency and product integrity.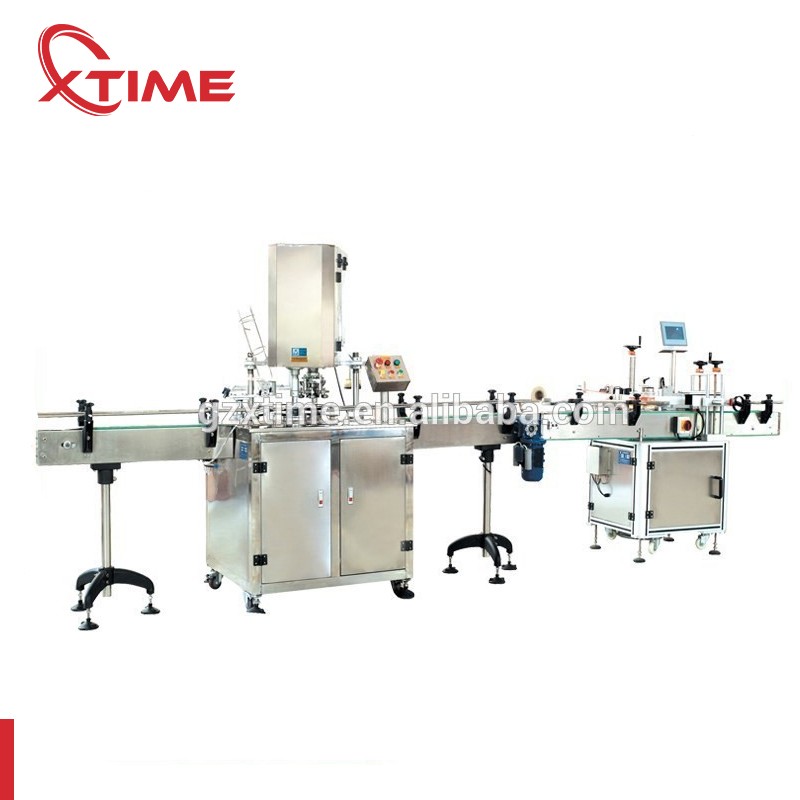 Traditional Can Seaming Techniques: Examining their History and Application
Can seaming is a crucial industrial process involved in the manufacturing of airtight containers, such as cans and bottles. It ensures the preservation and safety of various food and beverage products. Through the years, several traditional can seaming techniques have been developed, each with its unique history and application. In this article, we will delve into the different types of can seaming, exploring their origins, functions, and practical uses.
1. Overlap Seam:
The overlap seam technique is one of the oldest forms of can seaming, dating back to the early 19th century. This method involves folding the edge of the can lid over the can body and tightly sealing it using a seaming operation. The overlap seam provides excellent structural strength and is commonly used for packaging tin-plated steel cans.
2. Double Seam:
Developed in the late 19th century, the double seam technique revolutionized can seaming. This method involves overlapping the can lid onto the can body and forming two seams through a series of precise operations. The resulting double seam ensures better hermetic sealing and is widely used in the production of aluminum cans for beverages and other liquid products.
3. Compound Corner Seam:
The compound corner seam technique emerged in the early 20th century to address the strength limitations of the overlap seam. This method involves crimping the can lid onto the can body using specialized machinery. The compound corner seam grants enhanced structural integrity, making it ideal for packaging heavy-duty as well as pressurized products such as aerosol cans.
4. Welded Seam:
The welded seam technique is a relatively recent innovation, primarily used for the production of tin cans. This method involves welding the can lid to the can body using heat and pressure, creating a seamless and secure bond. The welded seam is highly effective in preserving the contents of the can and is often utilized for packaging sensitive food items that require extended shelf life.
5. Friction Seam:
Introduced in the late 20th century, the friction seam technique revolutionized can seaming in the beverage industry. This method uses rotational friction to generate heat, causing the can lid to bond with the can body. The friction seam technique is extensively employed in the manufacturing of pull-tab beverage cans, providing a secure and easily accessible seal.
In conclusion, can seaming techniques have evolved significantly over time to ensure the safe preservation of various products. The overlap seam, double seam, compound corner seam, welded seam, and friction seam are all traditional methods with unique histories and applications. Understanding the different types of can seaming is essential for manufacturers in choosing the most suitable technique based on the specific requirements and characteristics of their products. By continually exploring these techniques, such as those researched by XTIME, manufacturers can optimize the integrity and functionality of their cans, meeting the ever-growing demands of the global market.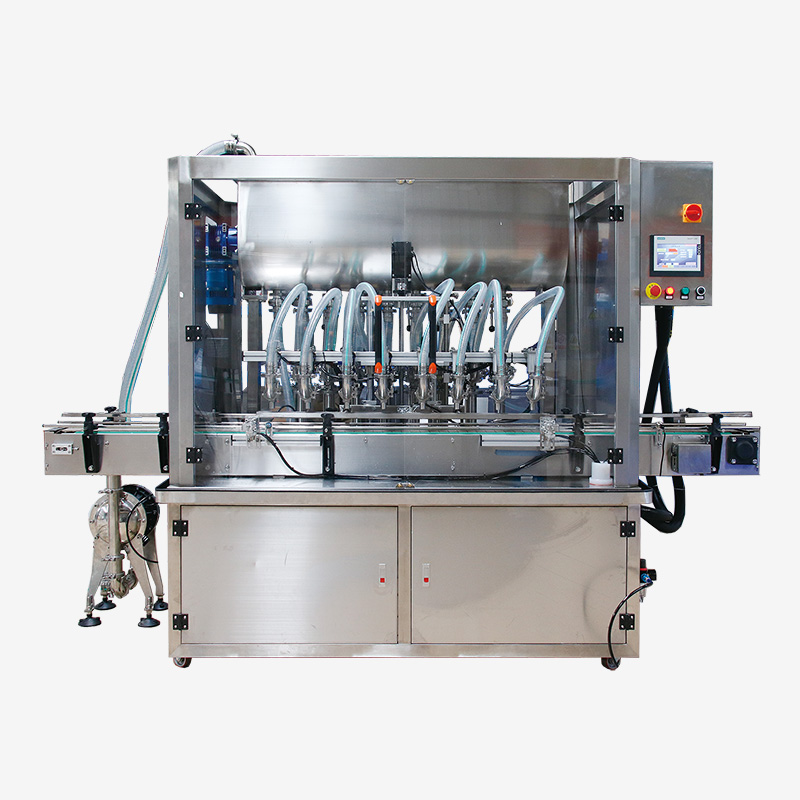 Advanced Can Seaming Techniques: Exploring Modern Innovations and Technologies
In the ever-evolving world of packaging, can seaming plays a crucial role in preserving the quality and integrity of various products. Can seaming involves the process of sealing cans, ensuring that they are airtight and leak-proof. Over the years, several types of can seaming techniques have emerged, each with its unique mechanism and advantages. In this article, we will delve into the different types of can seaming, exploring the modern innovations and technologies that have revolutionized this essential packaging process.
The Traditional Can Seaming Technique
Before delving into the advancements, let's first understand the traditional can seaming technique. The traditional method, commonly referred to as double seaming, is a proven and widely adopted process across the packaging industry. It involves using two complementary tools – a seaming chuck and a seaming roll – to carefully form a tight seal between the can lid and body. This technique ensures a secure closure and prevents any leakage or contamination.
Innovations in Can Seaming
1. Vacuum Seaming Technology
One of the notable advancements in can seaming is the adoption of vacuum seaming technology. This technique involves creating a vacuum within the sealed can, eliminating any excess air or gas. By removing the air, vacuum seaming prolongs the shelf-life of the product, preserving its taste, aroma, and freshness. This technique is particularly beneficial for beverages, such as beer and carbonated drinks, where maintaining carbonation is essential.
2. Laser Seaming Technology
Laser technology has made significant strides across various industries, and can seaming is no exception. Laser seaming technology utilizes a high-powered laser beam to precisely heat and melt the can lid and body, creating a seamless and secure seal. This technique offers several advantages over traditional methods, such as reduced energy consumption, consistent sealing quality, and improved production efficiency.
3. Ultrasonic Seaming Technology
Ultrasonic seaming technology is another innovative approach that has gained traction in the packaging industry. This technique utilizes ultrasonic vibrations to generate heat that melts the sealant layer between the can lid and body, forming a strong bond. Ultrasonic seaming offers numerous benefits, including faster sealing times, reduced power consumption, and enhanced product safety as it avoids the use of adhesives or solvents.
4. Modified Atmosphere Seaming Techniques
Modified Atmosphere Packaging (MAP) is a widely utilized technique for extending the shelf-life of food products. In can seaming, modern innovations have incorporated modified atmosphere techniques to ensure the quality and freshness of the packaged contents. These techniques involve injecting a specific gas mixture, typically a combination of nitrogen and carbon dioxide, into the can before sealing it. The modified atmosphere creates a protective environment, inhibiting microbial growth and preserving the product's organoleptic properties.
The world of can seaming has witnessed remarkable advancements in recent years, driven by the need for improved product quality, sustainability, and efficiency. From vacuum and laser seaming to ultrasonic techniques and modified atmosphere packaging, these innovations have revolutionized the way cans are sealed. As packaging plays a vital role in product preservation and customer satisfaction, these advanced can seaming technologies continue to shape the industry's future. By leveraging these innovations, manufacturers can ensure that their products meet and exceed the expectations of the modern consumer. So, the next time you crack open a can, remember the intricate and advanced processes that have gone into preserving the contents within.
Comparing Can Seaming Methods: Analyzing the Pros and Cons of Different Approaches
Can seaming is a critical process in the packaging industry, ensuring the seal integrity and preservation of food and beverage products. With varying can seaming methods available today, manufacturers face the challenge of selecting the most appropriate technique for their specific requirements. This article aims to shed light on the different types of can seaming methods, offering a comprehensive analysis of their respective pros and cons.
1. Traditional Double Seaming:
Traditional double seaming has been a widely used seaming method for decades, known for its reliability and robustness. This process involves two sets of flanges on the can and lid, which interlock to create a secure seal. The key advantages of traditional double seaming include high tensile strength, leak resistance, and accessibility to a broad range of can sizes and materials. However, this method demands skilled labor, making it a time-consuming process that may not be suitable for high-volume production lines.
2. Roller Seaming:
Roller seaming is a popular alternative to traditional double seaming, offering notable advantages in terms of speed and automation. This method involves a series of rollers that shape and crimp the can and lid together, creating a hermetic seal. Roller seaming is known for its efficiency, enabling higher production volumes and reducing labor requirements. However, it is important to note that roller seaming may be limited in terms of the can materials it can accommodate and may require regular maintenance to ensure consistent results.
3. Vacuum Seaming:
Vacuum seaming is a specialized can seaming method that is particularly suitable for retaining product freshness. By extracting air from the can before sealing, vacuum seaming creates a low-oxygen environment, prolonging the shelf life of the packaged goods. This approach is commonly used for sensitive products such as coffee, nuts, and powdered beverages. However, vacuum seaming presents some challenges, including the need for specialized equipment, increased production time, and higher costs associated with the technology.
4. Ultrasonic Seaming:
Ultrasonic seaming is a relatively newer method that utilizes ultrasonic vibrations to produce a strong seal. This technique generates localized heat, which melts the can and lid material, ensuring a secure bond. Ultrasonic seaming is known for its speed, precision, and simplicity, eliminating the requirement for adhesives or additional materials. However, ultrasonic equipment can be expensive and may not be suitable for certain can materials, making it less versatile compared to other seaming methods.
5. Induction Sealing:
Induction sealing is a unique can seaming method that relies on the principle of electromagnetic induction. This process involves placing a foil liner inside the lid, which is then heated by an induction coil, creating a hermetic seal when it comes into contact with the can's rim. Induction sealing offers excellent tamper-evident and leak-proof qualities, making it highly suitable for products prone to spoilage or contamination. Nevertheless, this method may require specialized equipment and can be relatively expensive, particularly for small-scale production.
Selecting the most appropriate can seaming method depends on numerous factors such as product requirements, production volume, and cost considerations. Traditional double seaming remains a reliable choice for many manufacturers, while roller seaming offers increased efficiency. Vacuum seaming and ultrasonic seaming bring specialized advantages, catering to specific needs, and induction sealing prioritizes product safety and tamper-evident properties. By understanding the pros and cons of each can seaming method, manufacturers can make informed decisions to ensure the optimal packaging solution for their products.
Emerging Trends in Can Seaming Techniques: What the Future Holds for Packaging Industry
As the packaging industry continues to evolve, can seaming techniques have become a crucial aspect of the overall packaging process. The tight seal created by can seaming ensures the safety and longevity of a variety of products, making it a vital component in the production and distribution of goods. With the advancement of technology and consumer demands, new trends in can seaming are emerging, offering enhanced efficiency, sustainability, and customization possibilities. In this article, we will explore the different types of can seaming and what the future holds for this essential process in the packaging industry.
Can seaming, simply put, is the process of sealing the lid or end of a can to the body. There are several different types of can seaming techniques, each with its own advantages and applications. The most common methods include single seam seaming, double seam seaming, and triple seam seaming.
Single seam seaming is the simplest and most widely used technique. It involves applying pressure to curl the lid onto the body, creating a secure seal between them. Single seam seaming is commonly used for low-acid products such as soups, vegetables, and pet food. This technique offers reliability and durability, ensuring the integrity of the product within the can.
Double seam seaming, on the other hand, adds an additional layer of security to the can. It involves two seams, one between the lid and body, and another between the body and the bottom of the can. This technique is typically used for high-acid products such as fruit juices and carbonated beverages. The double seam provides a more robust seal, minimizing the risk of leakage and preserving the quality of the product.
While single and double seam seaming have been the standard techniques for many years, the packaging industry is witnessing a rise in the adoption of triple seam seaming. This technique involves adding another layer of security to the can by incorporating a third seam below the double seam. Triple seam seaming offers an even higher level of protection, making it suitable for products that require long shelf life and are exposed to extreme conditions during transportation.
In addition to these traditional can seaming techniques, the future of packaging is also witnessing advancements in technology that are revolutionizing the industry. One emerging trend is the utilization of robotics in can seaming. Robotic can seamers offer increased speed, accuracy, and efficiency in the sealing process, minimizing human error and enhancing productivity. These robotic systems not only improve the overall production speed but also reduce the need for manual labor, resulting in cost savings for manufacturers.
Furthermore, sustainability is at the forefront of the packaging industry, and can seaming techniques are no exception. With the growing focus on reducing waste and carbon footprint, eco-friendly can seaming methods are gaining popularity. One such technique is the use of biodegradable or compostable materials for can lids. These materials, often made from natural fibers or plant-based polymers, offer an environmentally friendly alternative to traditional metal lids without compromising the seal integrity.
Another emerging trend in can seaming is the customization possibilities it offers. With advances in digital printing technology, manufacturers can now print intricate designs, logos, or branding directly onto the can lid. This customization not only enhances the aesthetics of the product but also serves as an effective marketing tool, allowing brands to differentiate themselves in a competitive market.
As the packaging industry continues to evolve, can seaming techniques are also evolving to meet the demands of the future. With advancements in technology, sustainability, and customization, the future of can seaming holds the promise of enhanced efficiency, reduced environmental impact, and improved consumer experience. Manufacturers and brands must stay informed about these emerging trends to stay ahead in the ever-changing packaging industry.
In conclusion, can seaming is a crucial process in the packaging industry, ensuring the safety and longevity of a variety of products. The different types of can seaming techniques, including single seam, double seam, and triple seam, offer varying degrees of security and reliability. However, the future of can seaming lies in emerging trends such as robotic can seamers, eco-friendly materials, and customization possibilities. With technology and consumer demands driving these advancements, the packaging industry can look forward to a future where can seaming plays an even more significant role in delivering high-quality and sustainable products to consumers worldwide.
Conclusion
In conclusion, understanding the different types of can seaming is essential for various industries that rely on cans for packaging and preserving their products. Whether it be the three-piece or two-piece can seaming process, each technique offers distinct advantages and considerations. The three-piece seaming ensures airtight and secure seals, making it ideal for delicate or perishable goods. On the other hand, the two-piece seaming, with its efficiency and cost-effectiveness, is a popular choice for mass production. Additionally, the emerging trend of lightweight cans and easy-open ends further expands the possibilities for can seaming techniques. It is crucial for businesses to carefully assess their specific needs and consider these different types of can seaming to optimize their packaging solutions. By staying informed about the latest advancements in can seaming technology, companies can enhance their efficiency, product quality, and ultimately, customer satisfaction. As the canning industry continues to evolve, a comprehensive understanding of can seaming techniques will undoubtedly be a valuable asset for any business in this competitive market.