Welcome to our article on "What are the different types of labeling machines?" If you are in the manufacturing or packaging industry, labeling machines play a vital role in streamlining operations and enhancing efficiency. Whether you are new to labeling machines or seeking to upgrade your current equipment, this comprehensive guide will delve into various types of labeling machines available in the market today. From automatic to semi-automatic, pressure-sensitive to print and apply, we will explore how each type is tailored to meet specific labeling needs. So, take a deep dive into this informative piece and discover the perfect labeling machine that can revolutionize your production process.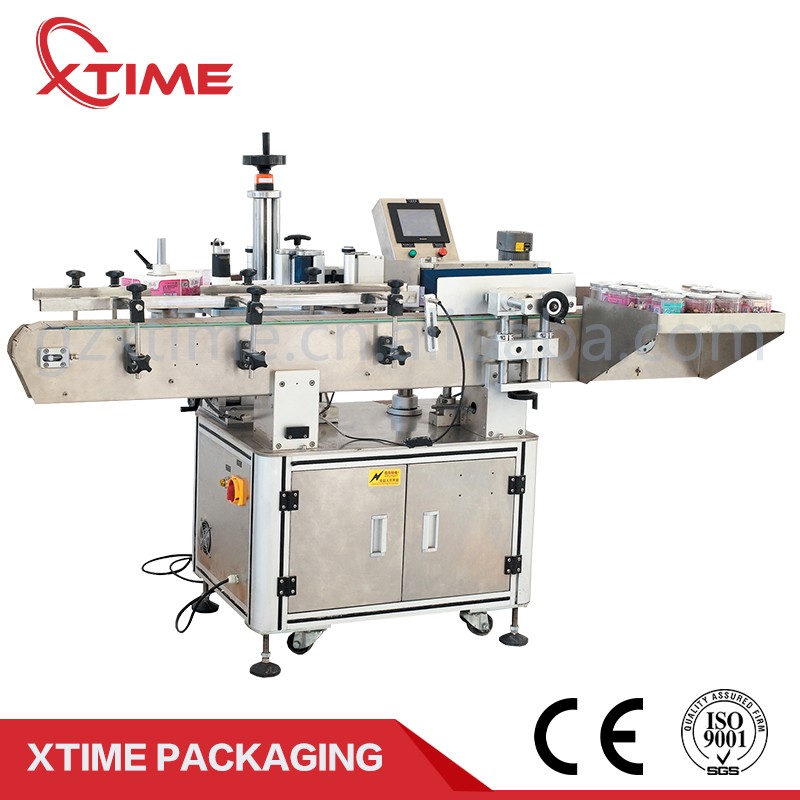 Article Title: What are the different types of labeling machines?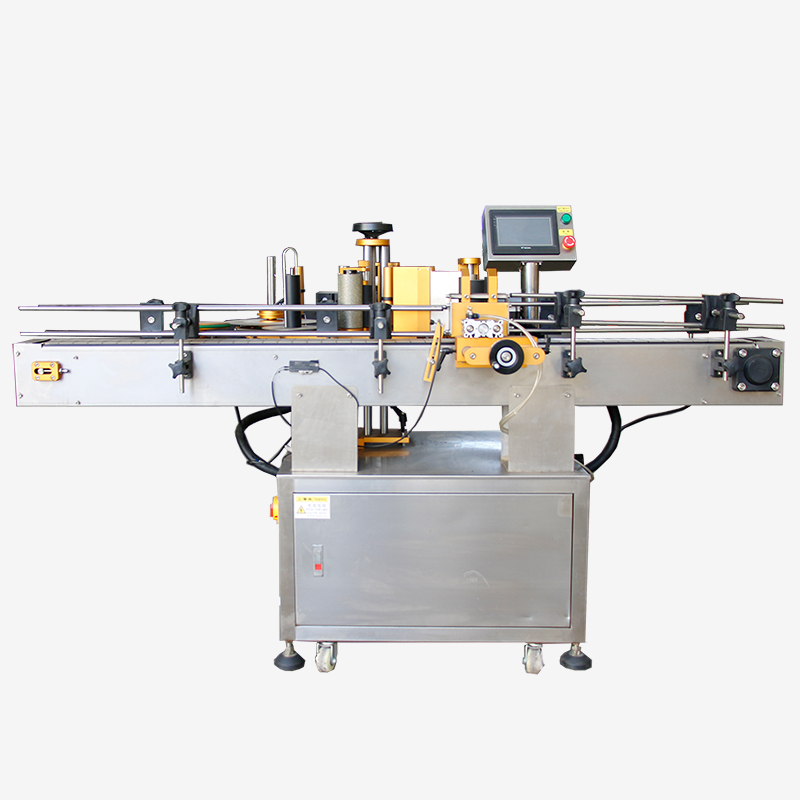 Introduction:
Labeling machines play a crucial role in various industries, providing efficient and accurate labeling solutions for a wide range of products. From food and beverage to pharmaceuticals and cosmetics, the demand for labeling machines is constantly growing. In this article, we will explore the different types of labeling machines available in the market, each designed to meet specific labeling requirements. Whether you are a small business or a large-scale manufacturer, understanding these different types will help you make an informed decision when selecting a labeling machine for your production line.
Subtitle 1: XTIME's State-of-the-Art Labeling Machines
At XTIME, we take pride in offering cutting-edge labeling machines that cater to diverse industrial needs. Our state-of-the-art equipment is designed to enhance efficiency, reduce manual labor, and ensure precise labeling of products. Let's delve into the different types of labeling machines we offer, each designed for a specific labeling application.
Subtitle 2: Pressure Sensitive Labeling Machines
Pressure sensitive labeling machines, also known as sticker labeling machines, are widely used in industries where adhesively backed labels are applied to various products. These machines utilize pressure to affix labels to containers, ensuring a secure and consistent bond. They are versatile, capable of handling various container shapes and sizes, making them ideal for industries such as food, beverage, and pharmaceuticals.
Subtitle 3: Sleeve Labeling Machines
Sleeve labeling machines are specifically designed to apply heat-shrinkable sleeves onto containers. These machines offer an attractive and tamper-evident labeling solution, commonly used in the beverage industry for labeling bottles. Sleeve labeling machines provide full-body coverage and have the ability to accommodate containers of different sizes, shapes, and materials.
Subtitle 4: Wrap Around Labeling Machines
Wrap around labeling machines are ideal for labeling cylindrical or round-shaped products such as bottles, jars, and cans. These machines ensure a perfect wrap-around label application with precision and consistency. Wrap around labeling machines are widely used in the pharmaceutical, chemical, and cosmetic industries, where product identification and branding are crucial.
Subtitle 5: Top and Bottom Labeling Machines
Top and bottom labeling machines are designed to apply labels to the top and bottom surfaces of products simultaneously. These machines are commonly used in packaging industries where both sides of a product need to be labeled for information or branding purposes. Top and bottom labeling machines provide efficiency in labeling flat or semi-flat products, ensuring complete coverage and accuracy.
Conclusion:
In conclusion, labeling machines are vital for modern industries, providing efficient and precise labeling solutions for a variety of products. Understanding the different types of labeling machines, including pressure sensitive, sleeve, wrap around, and top and bottom labeling machines, allows businesses to choose the most suitable equipment for their specific requirements. At XTIME, we offer state-of-the-art labeling machines that enhance productivity, efficiency, and accuracy, helping businesses streamline their production processes. Selecting the right labeling machine from our range will ensure your products are labeled with precision, consistency, and a professional finish.
Conclusion
In conclusion, the world of labeling machines is vast and evolving, offering businesses a range of options to suit their specific needs. From manual machines that provide an affordable and accessible solution for small businesses, to semi-automatic machines that strike a balance between efficiency and affordability, and fully automatic machines that maximize productivity and streamline operations for larger enterprises, the types of labeling machines available are as diverse as the industries they serve.
When considering the different types of labeling machines, it is crucial to assess factors such as label size and shape, production volume, and packaging materials. Each type of machine has its own strengths and limitations, with manual machines offering flexibility and control, semi-automatic machines improving efficiency while requiring some human intervention, and fully automatic machines revolutionizing labeling with their high-speed capabilities.
Ultimately, the choice of labeling machine depends on the unique requirements and budget of each business. Whether it's a startup looking for cost-effective options or an established corporation seeking to optimize its labeling processes, investing in the right machine can yield significant benefits in terms of time, resources, and customer satisfaction.
As technology continues to advance, we can anticipate further innovations in labeling machines, such as smart labeling systems that integrate with existing production lines and utilize artificial intelligence to optimize labeling accuracy and efficiency. Regardless of the type of labeling machine chosen, it is evident that these machines play an integral role in modern packaging operations and contribute to the success and growth of businesses across industries.
In conclusion, understanding the different types of labeling machines empowers businesses to make informed decisions that will have a lasting impact on their labeling processes. By selecting the right machine, businesses can ensure consistent and accurate labeling, enhance brand image, improve efficiency, and ultimately, deliver exceptional products to their customers. So, whether your business requires a manual, semi-automatic, or fully automatic labeling machine, remember to weigh your options carefully and choose a machine that meets your unique needs – a decision that will undoubtedly propel your business towards labeling success.