Welcome curious readers! Have you ever wondered about the various types of filling systems that exist? If so, you're in the right place! In this article, we will explore the three different types of filling systems that can revolutionize your organization and streamline your operations. Whether you are researching for personal or professional reasons, we guarantee that you will leave here with a comprehensive understanding of these filling systems and how they can benefit you. So, without further ado, let's dive into the world of filling systems and uncover the secrets behind their efficiency and effectiveness!
to Filling Systems and Their Importance
Filling systems play a vital role in various industries, enabling the efficient and accurate packaging of products. From cosmetics and pharmaceuticals to food and beverages, these systems ensure that the desired quantity of a substance or material is dispensed into packaging containers with precision. In this article, we will explore the three primary types of filling systems and delve deeper into their functions and advantages. As a leading provider in the industry, XTIME is committed to delivering innovative filling solutions to meet the diverse needs of businesses worldwide.
Gravity Fillers: Simplicity and Versatility in Liquid Packaging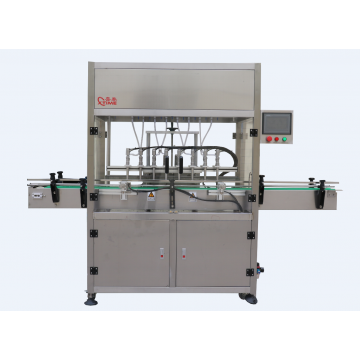 One of the most widely used types of filling systems is the gravity filler. Designed to accommodate both free-flowing and semi-viscous liquids, gravity fillers operate on the principle of using gravity to fill containers from overhead reservoirs. This system is particularly beneficial for products with delicate properties that may be adversely affected by excessive pressure or agitation during the filling process. Gravity fillers are highly versatile and can handle a wide range of container shapes and sizes, making them an ideal choice for various industries.
Piston Fillers: Precision and Control for Viscous Substances
For thicker liquids or those that require a high level of precision, piston fillers are the go-to solution. These systems utilize a piston mechanism to accurately measure and dispense the desired amount of product into containers. The volume of liquid dispensed per cycle can be precisely controlled, enabling manufacturers to ensure consistent fill levels and minimize wastage. Piston fillers are commonly used in industries like cosmetics, pharmaceuticals, and gourmet foods, where precision and control are paramount to product quality and customer satisfaction.
Auger Fillers: Tackling Powders and Granular Products with Efficiency
When it comes to handling powders, granules, or other particulate materials, auger fillers are the most suitable option. These filling systems employ an auger screw to transport the product from a hopper into the containers. Auger fillers are versatile, capable of accurately dispensing a wide range of volumes and products, including spices, coffee, chemicals, and powdered supplements. With customizable auger designs and variable speed control, manufacturers can achieve precise fills, reduce product loss, and enhance overall operational efficiency.
XTIME's Integrated Filling Solutions: Advancing Productivity and Quality
At XTIME, we understand the importance of reliable, efficient, and high-quality filling systems for businesses across various industries. With a commitment to delivering cutting-edge technologies, we offer integrated filling solutions designed to optimize productivity, accuracy, and ease-of-use. Our innovative products not only encompass gravity fillers, piston fillers, and auger fillers but also include advanced features like automated controls, real-time monitoring, and quick changeovers. With XTIME's filling systems, manufacturers can streamline their packaging processes, reduce costs, and maintain the highest standards of product quality.
Filling systems are the backbone of packaging operations, ensuring that products are accurately dispensed into containers. Gravity fillers, piston fillers, and auger fillers each have their unique advantages and applications, catering to different product consistencies and requirements. XTIME strives to revolutionize the industry with integrated filling solutions that enhance productivity and quality, helping businesses stay ahead in an ever-evolving marketplace. Whether it's liquid, viscous substances, or powders, XTIME has the expertise and technology to meet diverse filling needs and drive overall operational efficiency.
Conclusion
In conclusion, understanding the three types of filling systems is essential for anyone seeking to make an informed decision when it comes to their personal or professional needs. Whether it's the convenience of cartridge fillers, the versatility of piston fillers, or the elegance of converter fillers, each system offers unique advantages and considerations. By exploring the features, characteristics, and benefits of these filling systems, individuals can confidently choose the one that aligns with their preferences and requirements. Ultimately, finding the perfect filling system enhances not only the functionality of a writing instrument but also the overall writing experience. So, whether you're a pen enthusiast or simply looking for the right tool to meet your writing demands, delve into the world of filling systems and unlock a world of superior performance, style, and satisfaction.