Welcome to our informative article on the various types of filling machines! If you're curious about the technology that efficiently fills containers with various products in industries such as food, beverage, pharmaceuticals, and more, then this is the perfect read for you. Our comprehensive guide will delve into the different types of filling machines that cater to diverse needs, discussing their functionalities, benefits, and applications. Whether you're a business owner looking to streamline your production process or simply interested in the mechanics behind these incredible machines, keep reading to discover how they revolutionize various industries.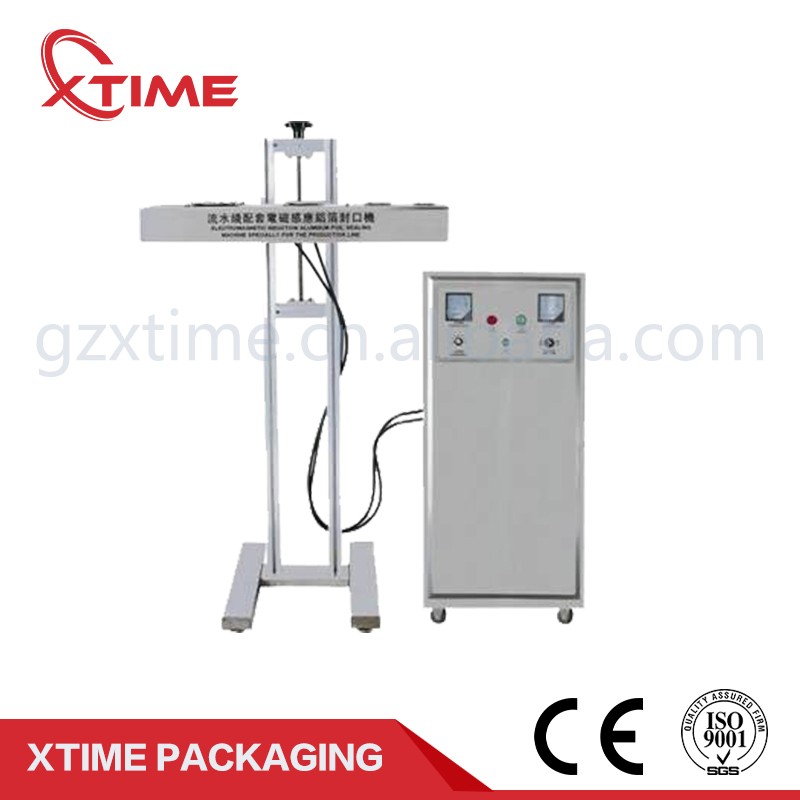 Types of Filling Machines: An Introduction to the Various Options Available
What are the types of filling machines?
Filling machines are an essential component of many industries, helping to automate the packaging process and increase efficiency. There are various types of filling machines available, each designed to suit different product types and packaging needs. In this article, we will provide a detailed introduction to the various options available, discussing their features, advantages, and applications.
1. Volumetric Fillers:
Volumetric fillers are a common type of filling machine that measures and dispenses a specific volume of the product into the packaging. These machines are suitable for liquids, such as juices, oils, and cleaning solutions. They operate using different mechanisms, including piston fillers, rotary fillers, and diaphragm fillers. Volumetric fillers ensure accuracy and consistency in filling, making them ideal for industries that require precise dose control.
2. Net Weight Fillers:
Net weight fillers are designed to accurately fill packages based on weight, ensuring that each package contains the specified amount of product. This type of filling machine is commonly used for products sold by weight, such as coffee beans, granules, and powders. The machine incorporates a weighing platform that measures the product's weight and adjusts the filling accordingly. Net weight fillers are highly accurate and can handle a wide range of product weights and package sizes.
3. Overflow Fillers:
Overflow fillers are commonly employed for filling containers with foamy or liquid products that require an accurate fill level. This type of filling machine works by filling the product to a predetermined level and then allowing the excess to overflow and return to the holding tank. Overflow fillers are often used in the food and beverage industry for products like carbonated drinks, sauces, and dressings.
4. Piston Fillers:
Piston fillers are versatile and widely used in various industries due to their ability to handle a wide range of products, from liquids to creams and pastes. These machines use a piston to draw in the product and dispense it into the packaging. Piston fillers are suitable for both free-flowing and viscous products and can achieve high filling accuracy. They are commonly used in industries such as cosmetics, pharmaceuticals, and toiletries.
5. Auger Fillers:
Auger fillers are designed to handle dry, powdered, or granulated products. They use a rotating screw mechanism to draw in the product and fill it into the containers. Auger fillers are commonly used in industries such as food, pharmaceuticals, and chemicals. They can accurately dispense a predetermined volume of product while minimizing dust and ensuring clean operation.
6. Time Gravity Fillers:
Time gravity fillers are primarily used for thin liquids, such as water or light oils, that do not require high accuracy in filling. These machines rely on gravity and the time it takes for a specific volume of product to flow into the container. Time gravity fillers are simple in design and easy to operate, making them suitable for small-scale operations or industries with lower accuracy requirements.
Each type of filling machine offers distinct advantages and is suitable for specific applications. When selecting a filling machine for your business, it is important to consider factors such as the product type, packaging requirements, and desired accuracy. By choosing the right filling machine, you can streamline your packaging process, improve efficiency, and ensure consistent product quality.
In conclusion, the types of filling machines available in the market are diverse and cater to different industries and product types. Whether you require volumetric fillers, net weight fillers, overflow fillers, piston fillers, auger fillers, or time gravity fillers, there is a solution that suits your needs. Investing in the right filling machine can help your business thrive in today's competitive market, enabling you to meet customer demands efficiently and effectively.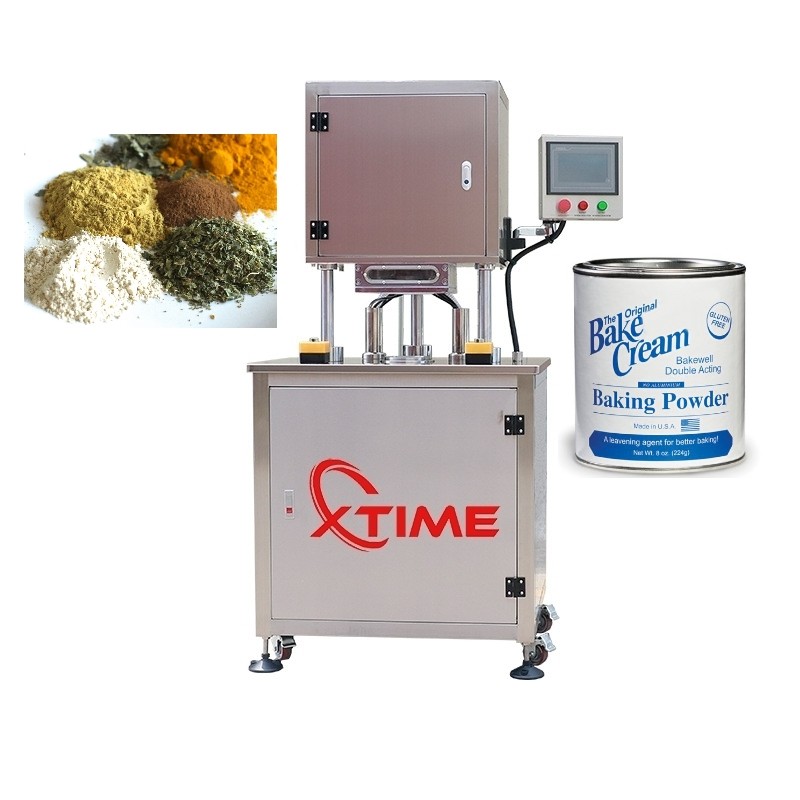 Considerations in Filling Machine Selection: Factors to Keep in Mind
In today's fast-paced manufacturing industry, packaging plays a crucial role in the success of a product. And when it comes to packaging liquids, a filling machine is a vital piece of equipment that simplifies and streamlines the process. But with a plethora of filling machines available in the market, it can be overwhelming for manufacturers to choose the right one for their specific needs. This article explores various factors that should be kept in mind when selecting a filling machine, providing valuable insights for businesses seeking the perfect solution.
1. Filling Method:
The first factor to consider when selecting a filling machine is the filling method. Different products require different techniques for efficient filling. Some popular filling methods include overflow filling, gravity filling, piston filling, and vacuum filling. Overflow filling is ideal for liquids with low viscosity, while gravity filling is suitable for free-flowing liquids. Piston filling is often used for thick and viscous products, and vacuum filling is commonly employed for filling delicate or foamy liquids. Understanding the nature of the product and its filling requirements is crucial in selecting the most appropriate filling method.
2. Container Type:
Another important consideration is the type of container that needs to be filled. Filling machines come in various configurations to accommodate different container types, such as bottles, pouches, jars, cans, and more. Each container type requires specific features and adjustments in a filling machine. For instance, a bottling machine would have a different setup compared to a pouch filling machine. Therefore, it is necessary to choose a filling machine that is compatible with the desired container type to ensure efficiency and effectiveness.
3. Production Capacity:
The production capacity or output rate is a critical factor in filling machine selection. Manufacturers need to determine the desired number of units they need to fill per hour or day. Filling machines have different capacities, ranging from small-scale machines designed for startups or limited production to high-speed machines suitable for large-scale operations. Investing in a filling machine that meets the production demand is essential to avoid bottlenecks and ensure smooth workflow.
4. Accuracy and Precision:
Maintaining accuracy and precision in filling operations is crucial to ensure product quality and consistency. Filling machines vary in terms of the accuracy they can achieve, and the level of precision required depends on the product being filled. For instance, pharmaceutical or chemical products may require highly precise filling, while less critical applications may allow for slightly lower accuracy. Evaluating the required level of accuracy and choosing a filling machine capable of achieving it is essential to meet quality standards and avoid wastage.
5. Automation and Integration:
In today's tech-driven world, automation and integration are becoming increasingly important in manufacturing processes. Filling machines can range from manual to semi-automatic to fully automated systems. Manual machines require operator intervention at each step, while automated systems can carry out the entire filling process autonomously. Furthermore, considering the integration capabilities of a filling machine with other production line equipment, such as capping machines or labeling systems, can greatly streamline the packaging process and enhance overall efficiency.
6. Maintenance and Cleaning:
Maintenance and cleaning requirements are often overlooked factors in filling machine selection. Regular maintenance is essential to keep the machine in optimal operating condition and prevent unexpected breakdowns. Additionally, cleaning is crucial for industries where product contamination can compromise consumer safety. Choosing a filling machine that is easy to maintain and clean, with accessible parts and straightforward procedures, can save valuable time and resources in the long run.
7. Cost and Return on Investment (ROI):
Lastly, cost considerations and return on investment play a significant role in any purchasing decision. Filling machines vary in price, and it is essential to align the cost with the available budget. However, it is equally important to consider the long-term benefits and ROI that the machine can deliver. Evaluating the expected lifespan, maintenance costs, efficiency gains, and improved productivity can help determine the true value of a filling machine beyond the initial investment.
In conclusion, selecting the right filling machine is crucial for efficient and effective packaging operations. Considering factors such as filling method, container type, production capacity, accuracy, automation, maintenance, and cost can help manufacturers make an informed decision. By carefully evaluating these considerations and matching them with their specific requirements, businesses can choose a filling machine that best meets their needs, ensuring smooth operations and high-quality packaging of their valuable products.
Understanding Filling Machine Operation: How They Work and Function
When it comes to filling machines, there are various types available in the market catering to different industries and needs. These machines play a crucial role in ensuring products are efficiently and accurately packaged, reducing manual labor and increasing productivity. In this article, we will explore the different types of filling machines and gain a better understanding of their operation and functionality.
1. Piston Filling Machines:
Piston filling machines are one of the most common types used in industries such as food and beverage, pharmaceuticals, and chemicals. These machines work on the principle of a piston moving within a cylinder to dispense the product. They are versatile and can handle a wide range of product viscosities, from liquids to semi-solids. Piston filling machines are known for their accuracy and repeatability, making them ideal for filling containers with precise volumes.
2. Overflow Filling Machines:
Overflow filling machines are commonly used in industries that require precise filling of liquids, such as cosmetics and personal care products. This type of machine operates by filling the container to the brim, allowing excess liquid to overflow into a reservoir. The level of the liquid is then controlled, resulting in a consistent fill level in each container. Overflow filling machines are particularly suitable for filling containers with irregular shapes or those that require a high level of accuracy.
3. Gravity Filling Machines:
Gravity filling machines rely on gravity to fill containers with the desired product. These machines are commonly used in the beverage industry for filling bottles with liquids such as water, juices, and carbonated drinks. The liquid flows down from a reservoir to the containers, with the fill level controlled by the height of the outlet valve. Gravity filling machines are simple in design, easy to operate, and require minimal maintenance.
4. Vacuum Filling Machines:
Vacuum filling machines are mainly used in industries that deal with viscous products, such as oils, syrups, and sauces. This type of machine works by creating a vacuum in the container, which draws the product into it. Once the desired fill level is reached, the vacuum is released, and the excess product is removed. Vacuum filling machines are highly accurate and can handle a wide range of product viscosities.
5. Time Pressure Filling Machines:
Time pressure filling machines are commonly used in the pharmaceutical and chemical industries. These machines operate by accurately controlling the flow of the product into the containers based on preset times and pressure settings. This type of filling machine can handle different container sizes and shapes, making them suitable for versatile production lines.
In conclusion, filling machines are essential in various industries for their efficiency, accuracy, and productivity benefits. The different types of filling machines cater to specific needs and requirements based on the product being filled and the industry in which they are used. Whether it is piston filling machines for precise volumes or gravity filling machines for beverages, each type has its advantages and application areas. By understanding the operation and functionality of these filling machines, businesses can optimize their production process, reduce manual labor, and ensure consistent and reliable packaging of their products.
Exploring Filling Machine Applications: Industries and Products Utilizing Filling Machines
Filling machines play a pivotal role across various industries, enabling efficient and accurate packaging of a wide range of products. From liquids to powders and even semi-solids, these machines are designed to fill containers of all shapes and sizes. In this article, we will delve into the different types of filling machines and explore the industries and products that utilize them.
Filling machines come in various types, each catering to specific requirements and product characteristics. Let's start with one of the most commonly used filling machine types – the liquid filling machine. This machine is designed to fill containers with liquid products such as juices, water, oils, and even chemicals. The liquid filling machine utilizes different methods, including piston filling, gravity filling, and pressure filling, to ensure accurate and consistent fills.
Another commonly used filling machine is the powder filling machine. This type of machine is primarily employed in industries dealing with powdered products like spices, flour, pharmaceutical powders, and detergents. Powder filling machines utilize auger or volumetric cup fillers to measure and dispense precise quantities of powder into containers. These machines are equipped with technology that minimizes dust generation, ensuring cleanliness and efficiency during the filling process.
Semi-solid products, such as creams, gels, and pastes, often require specialized filling machines – the cream filling machines. These machines are designed with features like adjustable fill speed, anti-drip nozzles, and accuracy controls, ensuring that semi-solid products are filled precisely and without any mess. Cream filling machines are commonly found in industries like cosmetics, pharmaceuticals, and food processing.
Beverage industries heavily rely on filling machines for efficient and fast packaging of their products. Carbonated drinks, like sodas, require unique filling machines to handle the pressure and maintain the carbonation during the filling process. These filling machines often use counter-pressure filling techniques to ensure the carbonation levels remain intact. Additionally, beverage industries also employ filling machines for alcoholic beverages, water, and other non-carbonated drinks.
The pharmaceutical industry also extensively utilizes filling machines to package a wide array of products, including tablets, capsules, syrups, and creams. These machines need to adhere to strict regulations and standards, ensuring that each dosage is accurately measured and properly sealed. Pharmaceutical filling machines often integrate cutting-edge technology like automated capping, label printing, and quality control systems to meet the industry's stringent requirements.
The food industry is another sector that greatly benefits from filling machines. From sauces and dressings to jams and spreads, these machines help streamline the packaging process, ensuring hygiene, accuracy, and speed. The versatility of filling machines allows them to handle various container sizes and types, ranging from bottles and pouches to cans and jars. The ability to customize filling machines to specific product requirements makes them indispensable in the food industry.
Beyond the aforementioned industries, filling machines find applications in areas such as personal care, lubricants, automotive fluids, and household cleaning products. Their adaptability and versatility make them an essential component in the packaging process across diverse sectors.
In summary, filling machines are fundamental in the packaging industry, offering a wide range of applications across numerous sectors. From liquids and powders to semi-solid products, these machines cater to the unique packaging needs of each industry. Whether it's the beverage, pharmaceutical, food, or personal care industry, filling machines are indispensable in achieving efficient, accurate, and hygienic packaging of products. The continuous advancements in filling machine technology only serve to further enhance their capabilities and improve overall packaging efficiency.
Filling Machine Innovations and Trends: Advances in Technology and Future Potential
In today's fast-paced world, filled products are a common sight on grocery store shelves and industrial production lines. The efficiency and precision of filling machines have revolutionized various industries, enabling an automatic and streamlined process. This article aims to explore the types of filling machines available, highlighting their key features, innovations, and how they contribute to future potential.
1. Piston Filling Machines:
Piston filling machines are widely used for filling a range of products, including liquids, creams, and pastes. These machines utilize a piston-driven system to measure and precisely dispense the desired quantity of product. They are highly versatile and can accommodate different viscosities, making them ideal for industries such as food, pharmaceuticals, and cosmetics.
2. Gravity Filling Machines:
Gravity filling machines work on the principle of gravitational force to fill containers with liquids. These machines rely on a reservoir positioned above the fill heads, allowing the product to flow effortlessly into the containers. Gravity filling machines are commonly used for filling non-carbonated beverages, oils, and cleaning solutions.
3. Pressure Overflow Filling Machines:
Pressure overflow filling machines are primarily used for filling bottles and containers with products that tend to foam, such as carbonated beverages and foaming cleaners. These machines create a pressurized environment above the liquid level, ensuring an accurate fill level and preventing spillage or excessive foaming.
4. Vacuum Filling Machines:
Vacuum filling machines are employed in industries that require precise fill levels, such as the pharmaceutical and chemical sectors. These machines use a vacuum to remove excess air from the containers, ensuring consistent and accurate fill volumes. Vacuum filling machines also minimize the risk of product contamination by removing trapped air before sealing the containers.
5. Auger Filling Machines:
Auger filling machines excel in efficiently filling dry or powdered products. With the help of an auger screw, these machines accurately dispense powders into containers. The speed and accuracy of auger filling machines make them ideal for filling products like coffee, spices, flour, and pharmaceutical powders.
6. Rotary Filling Machines:
Rotary filling machines are designed for high-speed production lines, where multiple containers need to be filled simultaneously. These machines feature rotating platforms with multiple fill heads, allowing for quick and precise filling of various products. Rotary filling machines are commonly used in industries such as food and beverage, pharmaceuticals, and personal care.
Advancements in Filling Machine Technology:
Over the years, technology has played a significant role in enhancing the capabilities of filling machines. Innovations include:
1. Automated Control Systems:
Modern filling machines integrate advanced control systems, often incorporating programmable logic controllers (PLCs) and human-machine interfaces (HMIs). These automation features enable easy operation, accurate measurements, and real-time monitoring, minimizing human errors and maximizing efficiency.
2. Improved Material Handling:
Filling machines have evolved to handle a wider range of container shapes, sizes, and materials. Many machines now incorporate adjustable nozzles and container handling mechanisms to accommodate various packaging requirements. This flexibility allows businesses to optimize production lines and meet diverse customer demands.
3. Enhanced Precision and Accuracy:
Precision is crucial in filling processes, particularly for expensive or sensitive products. Filling machines now rely on advanced sensors, feedback systems, and technology-driven algorithms to ensure precise fill levels and minimize product wastage. This precision also contributes to cost savings and customer satisfaction.
Future Potential:
The future of filling machines is promising, with several trends on the horizon:
1. Integration of Artificial Intelligence (AI):
AI-driven systems have the potential to revolutionize filling machine operations by continuously learning and adapting to changing production environments. AI algorithms can optimize settings, predict maintenance needs, and improve overall efficiency.
2. Sustainability and Eco-friendly Practices:
Filling machine manufacturers are increasingly focusing on sustainable practices. Innovative designs aim to reduce energy consumption, optimize resources, and decrease waste generation. Incorporation of recyclable and biodegradable materials in machine components is also under development.
3. Interconnectivity and Digitalization:
In an era of Industry 4.0, filling machines are expected to seamlessly integrate within connected production systems. Data-driven insights, remote monitoring, and predictive maintenance capabilities will enable businesses to optimize productivity, minimize downtime, and improve overall operational efficiency.
As industries continue to evolve, filling machine innovations and trends play a crucial role in streamlining production processes, ensuring accuracy, and meeting consumer demands. From piston filling machines to advanced robotic systems, the future potential of filling machines lies in their adaptability, precision, and seamless integration with growing technologies. As the industry embraces advancements, businesses can look forward to enhanced productivity, reduced costs, and increased sustainability, fueled by XTIME's commitment to pushing the boundaries of filling machine technology.
Conclusion
In conclusion, the world of filling machines is vast and diverse, offering a variety of options for different industries and applications. From volumetric filling machines that ensure accurate measurements to vacuum filling machines that cater to delicate products, the types of filling machines are designed to meet various needs. Additionally, the emergence of advanced technologies has brought about the development of highly efficient and automated filling machines, making production processes faster and more streamlined. Whether it is in the food and beverage, pharmaceutical, or cosmetic industries, filling machines play a crucial role in ensuring product quality and efficiency. As industries continue to evolve and demand increases, we can expect even more innovative and specialized filling machines to emerge, further enhancing productivity and product quality. So the next time you come across a product that is perfectly filled and packaged, take a moment to appreciate the behind-the-scenes work of these incredible machines.