Welcome to our article series dedicated to exploring the fascinating world of industrial equipment and machinery! In this installment, we delve into the realm of capping machines – a vital component in various industries, yet often overlooked. Have you ever wondered "What does a capping machine do?" Prepare to embark on an enlightening journey as we unveil the mechanisms behind these indispensable devices, their applications across multiple sectors, and the profound impact they have on overall production efficiency. Whether you're an industry expert seeking to expand your knowledge or simply curious about this integral technology, join us as we uncover the inner workings of capping machines, promising an eye-opening read that is sure to captivate and inspire.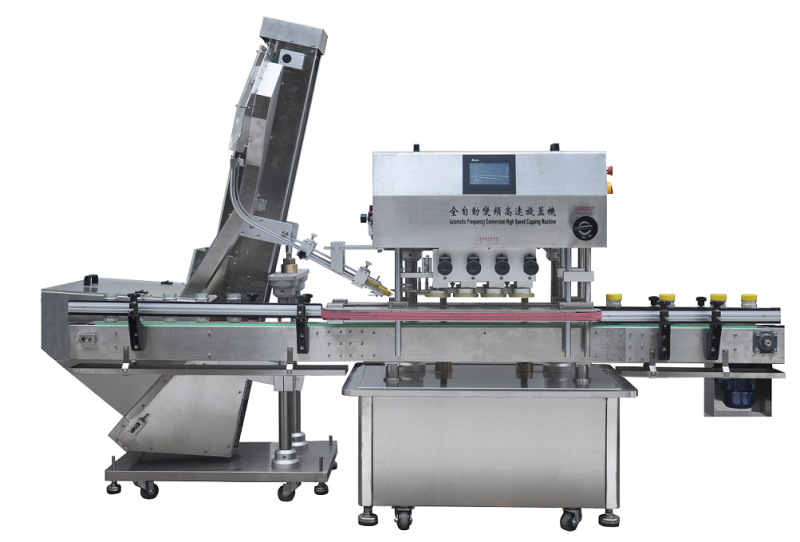 What does a capping machine do?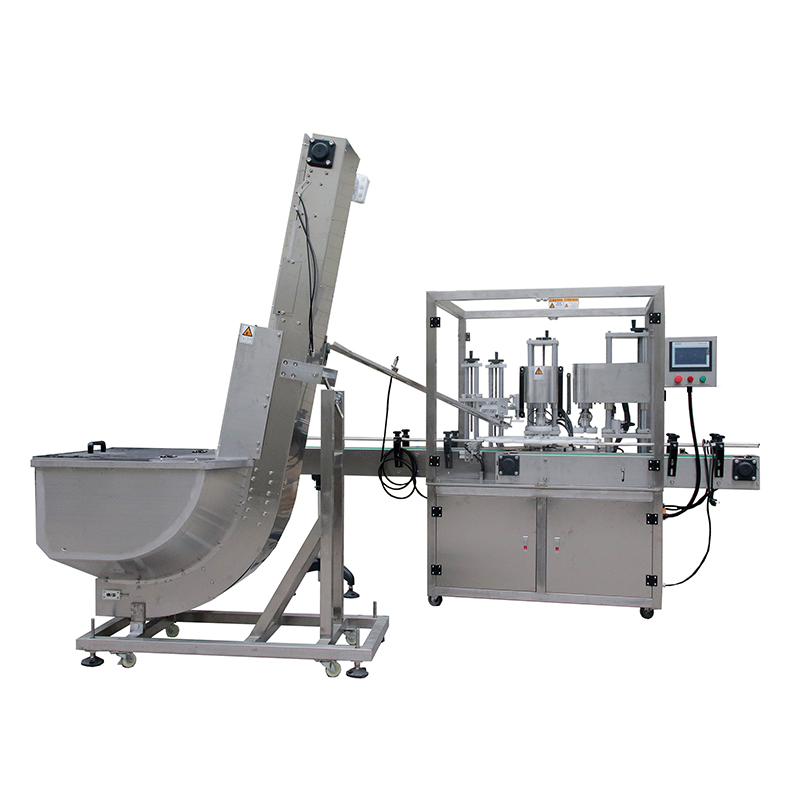 Subtitle 1: Introduction to XTIME – Revolutionizing the Capping Industry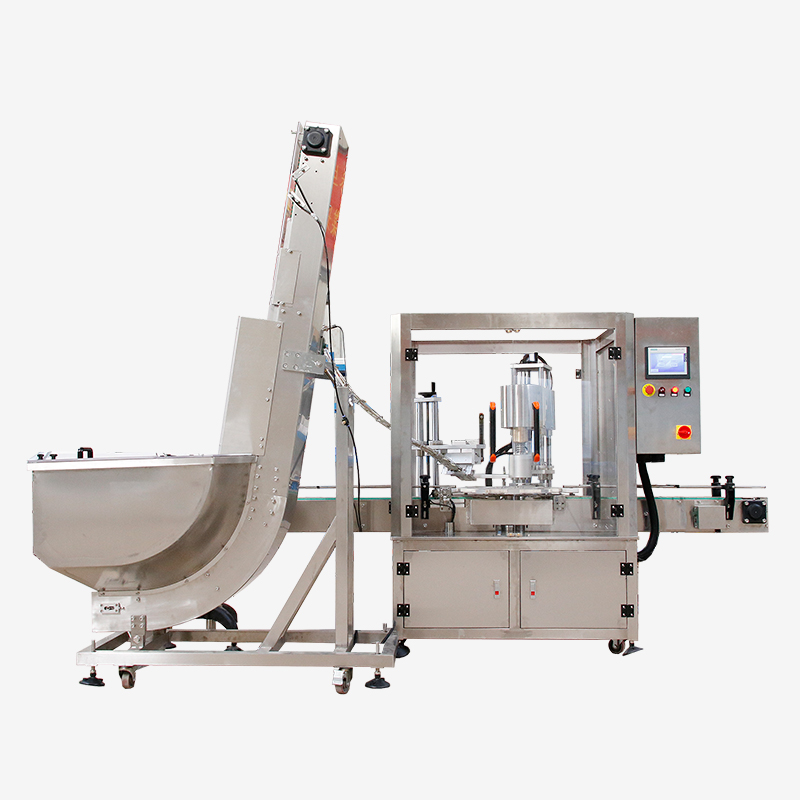 Subtitle 2: Understanding the Functionality of a Capping Machine
Subtitle 3: The Benefits of Investing in XTIME Capping Machines
Subtitle 4: Industries Utilizing XTIME Capping Machines
Subtitle 5: Enhancing Efficiency and Quality with XTIME Capping Machines
Introduction to XTIME – Revolutionizing the Capping Industry
In the fast-paced world of manufacturing and packaging, efficiency and quality are the key factors that drive success. XTIME, a leading manufacturer of capping machines, has been revolutionizing the capping industry with its state-of-the-art technology and innovative solutions. In this article, we will delve into the functionalities of XTIME capping machines, explore the various benefits they offer, and examine the industries that are benefiting from their usage.
Understanding the Functionality of a Capping Machine
A capping machine is a specialized equipment designed to securely seal containers such as bottles, jars, and tubes. XTIME capping machines are engineered to cater to a wide variety of caps, ensuring a tight and consistent seal every time. These machines utilize advanced automation and precision engineering to streamline the capping process, minimizing human error and enhancing productivity.
The Benefits of Investing in XTIME Capping Machines
Investing in XTIME capping machines offers a multitude of benefits for manufacturers across different industries. Firstly, these machines significantly improve the efficiency of the packaging process by automating the capping task, reducing the time required for manual labor. This increased efficiency leads to a higher production output and faster turnaround times.
Secondly, XTIME capping machines ensure consistent and precise sealing, eliminating the risk of leaks and spills. The tight seal provided by these machines prolongs the shelf life of products, maintaining their freshness and quality. Additionally, the elimination of human error in the capping process reduces the likelihood of product contamination, ensuring strict adherence to quality standards.
Furthermore, XTIME capping machines are versatile and adaptable, capable of handling a wide range of caps and containers. This versatility makes them suitable for various industries, from food and beverage to pharmaceuticals and cosmetics. The ability to customize the capping parameters allows manufacturers to achieve the perfect seal for different products and packaging materials.
Industries Utilizing XTIME Capping Machines
XTIME capping machines have found extensive usage in numerous industries. In the food and beverage sector, these machines are widely employed for sealing bottle caps, jar lids, and can tops. The pharmaceutical industry utilizes XTIME capping machines to ensure a secure seal on medicine bottles, protecting the contents from contamination and tampering. Cosmetics manufacturers rely on these machines for sealing tubes and containers of lotions, creams, and other beauty products.
In addition, the chemical industry benefits from XTIME capping machines for sealing containers of chemicals and solvents. The automotive industry utilizes these machines for sealing fluid containers such as oil and coolant bottles. Moreover, the household and personal care product manufacturers rely on XTIME capping machines for sealing caps on cleaning solutions, detergents, and personal care products.
Enhancing Efficiency and Quality with XTIME Capping Machines
By investing in XTIME capping machines, manufacturers can enhance both efficiency and quality in their packaging processes. These machines enable faster production, consistent sealing, and customizability, resulting in improved productivity and overall customer satisfaction. With XTIME capping machines, businesses can stay ahead of their competitors and meet the ever-increasing demands of the market.
Conclusion
XTIME has paved the way for a new era in the capping industry with its cutting-edge capping machines. With functionalities focused on efficiency and precision, these machines have become a crucial asset for various industries. By investing in XTIME capping machines, manufacturers can optimize their packaging processes, ensuring secure seals and high-quality products. With XTIME, you can revolutionize your capping operations and take your business to new heights.
Conclusion
From the perspective of efficiency, a capping machine truly revolutionizes the packaging industry. With its automated mechanism, it significantly reduces the time and effort required in sealing containers, allowing manufacturers to increase their production output without compromising product quality. Moreover, its versatility in handling various types and sizes of caps makes it an essential tool for industries ranging from pharmaceuticals to food and beverages.
Looking at it from a cost-effective standpoint, investing in a capping machine proves to be a wise decision for businesses. As it ensures precise and seamless cap placement, the risk of spills and leaks during transportation is greatly minimized. This not only reduces the chances of product wastage but also prevents the need for costly resealing or repackaging. Additionally, the longevity and durability of these machines guarantee a long-term return on investment, ultimately translating into a more sustainable and profitable operation.
When considering the importance of sustainability, capping machines play a vital role in promoting eco-friendly practices within the packaging industry. By precisely sealing containers, these machines prevent product spoilage, thus reducing the need for excessive packaging materials and minimizing food or product waste. Furthermore, their automated functions eliminate the reliance on manual labor, reducing the overall carbon footprint associated with traditional sealing methods.
In conclusion, a capping machine serves as the driving force behind seamless, efficient, and sustainable packaging processes. With its ability to enhance productivity, reduce costs, and promote environmental consciousness, it has become an indispensable asset for modern businesses. Embracing this technology not only ensures higher customer satisfaction and greater profits but also contributes to a greener and more responsible future. So, if you are looking to optimize your packaging operations, investing in a capping machine is undoubtedly a decision that will propel your business forward into the world of innovation and success.