Welcome curious readers! Have you ever wondered about the revolutionary machine that efficiently fills up various products with precision and accuracy? Look no further, as we dive into the fascinating world of auger filling machines! In this article, we will explore the ins and outs of this innovative technology, unravelling its functions, applications, and the multitude of benefits it offers. Whether you are a business owner seeking to streamline your packaging process or simply intrigued by the latest advancements in the industry, join us in discovering how auger filling machines have transformed the way we handle powdered and granulated products. Brace yourselves for an informative and engaging read that will leave you eager to delve deeper into the realm of these remarkable machines.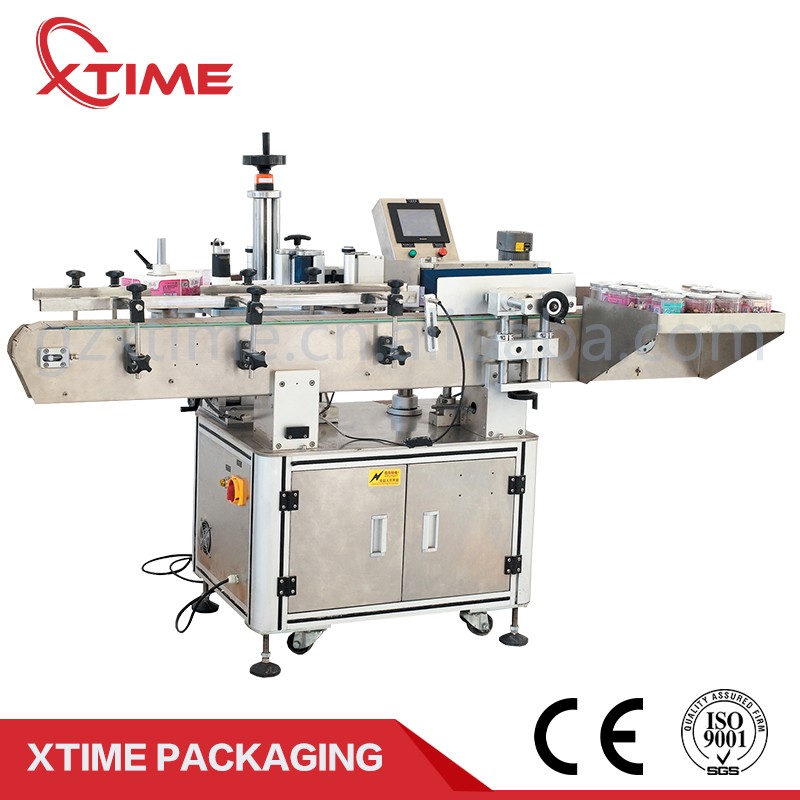 Our Journey to Excellence: The Auger Filling Machine Revolutionizes Packaging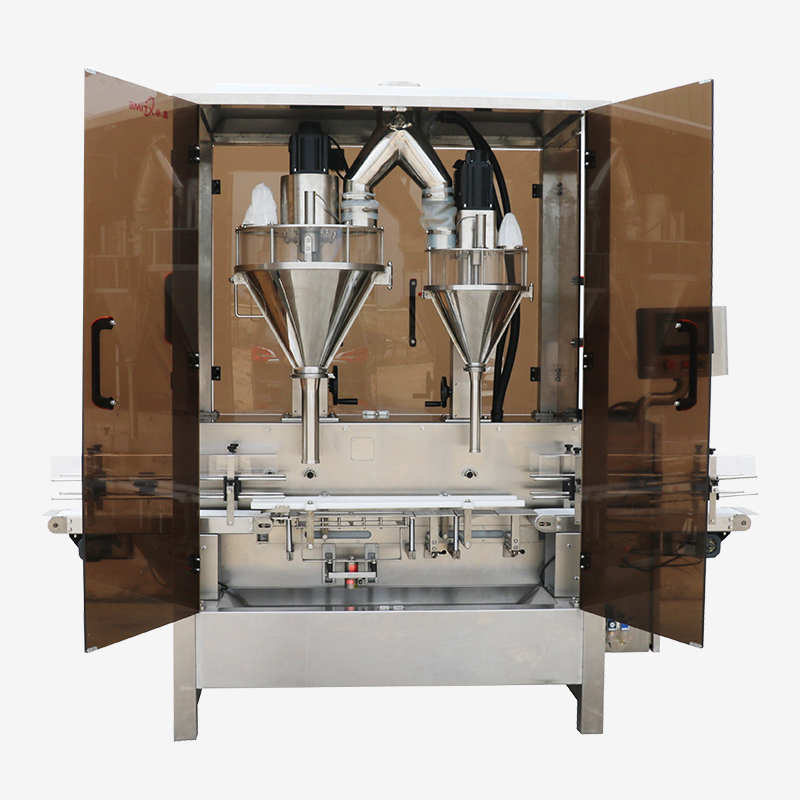 Subtitle 1: Introduction to Auger Filling Machine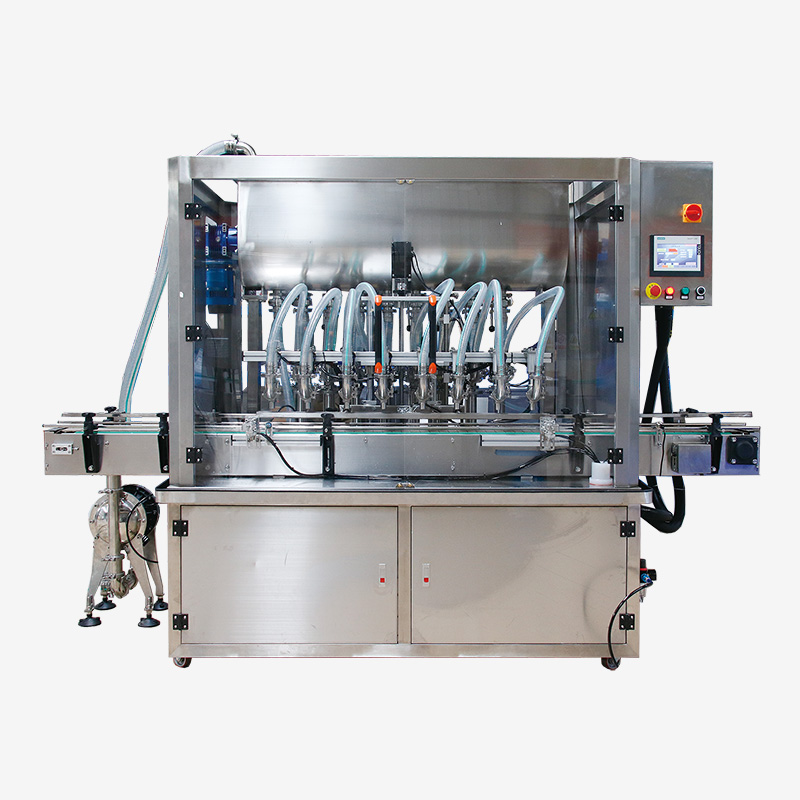 Auger filling machines have been at the forefront of the packaging industry, streamlining the process of filling powders, granules, and solid materials into containers with precision. At XTIME, we understand the importance of efficiency and accuracy in packaging, which is why our auger filling machine, aptly named XTIME, has become the go-to solution for countless businesses worldwide.
Subtitle 2: How Does XTIME Work?
XTIME combines cutting-edge technology with user-friendly design to deliver exceptional performance. The machine consists of an auger screw, a hopper, and a control panel. The auger screw rotates within the hopper, picking up the desired product from the hopper and transferring it into containers at a predetermined weight or volume. The control panel allows operators to adjust settings, monitor the filling process, and maintain optimal performance.
Subtitle 3: The Advantages of Using XTIME
1. Precision and Consistency: XTIME's advanced auger mechanism ensures accurate and consistent filling, eliminating weight discrepancies and ensuring every container receives the desired amount of product. This guarantees customer satisfaction and minimizes product returns.
2. Versatility: XTIME is versatile enough to handle a wide range of products, from fine powders like spices and flour to dense granules like coffee beans and sugar. This versatility makes it an ideal solution for various industries, including food and beverage, pharmaceuticals, and chemicals.
3. Speed and Efficiency: The automated nature of XTIME significantly speeds up the packaging process. With its high fill rate and minimal operator intervention required, businesses can increase their productivity without compromising the quality of their products.
4. Easy to Clean and Maintain: XTIME is designed with hygiene in mind. Its easily detachable parts enable quick and thorough cleaning between product changeovers. Maintenance is also simplified with XTIME's durable components and user-friendly interface.
5. Cost-Effective: By streamlining the packaging process and reducing errors, XTIME helps businesses save time and money. Its exceptional accuracy minimizes product waste and reduces the need for manual labor, ultimately boosting overall profitability.
Subtitle 4: The Role of XTIME in Various Industries
1. Food and Beverage: XTIME has revolutionized the filling process in the food and beverage industry. From packaging powdered spices and coffee to filling containers with granulated sugar or flour, XTIME ensures precise measurement and consistent quality, making it a trusted tool for manufacturers and suppliers.
2. Pharmaceuticals: When it comes to pharmaceuticals, precision and cleanliness are paramount. XTIME adheres to strict industry standards, ensuring accurate dosage and maintaining the integrity of sensitive substances. Its ease of cleaning also helps prevent cross-contamination, guaranteeing the safety of both the product and the end consumer.
3. Chemicals: Whether packaging detergents, fertilizers, or other chemical products, XTIME provides a solution that meets the needs of this demanding industry. Its versatility and accuracy allow businesses to package their products efficiently while reducing waste and minimizing exposure to hazardous substances.
Subtitle 5: XTIME - Your Partner in Packaging Excellence
At XTIME, we are committed to providing state-of-the-art auger filling machines that not only enhance productivity but also ensure customer satisfaction. Our team is dedicated to continuous innovation, tailoring our machines to meet the unique requirements of different industries. With XTIME by your side, you can achieve packaging excellence and stay ahead of the competition.
In conclusion, the auger filling machine, XTIME, has revolutionized the packaging industry with its precision, versatility, and efficiency. Its role across various industries, such as food and beverage, pharmaceuticals, and chemicals, highlights its universal appeal. With XTIME, businesses can confidently package their products, knowing that accuracy and customer satisfaction are guaranteed. Embrace the XTIME journey and experience packaging excellence like never before.
Conclusion
In conclusion, the auger filling machine serves as a revolutionary tool in the packaging industry. Its versatility allows it to handle a wide range of products, from powders to granules and even liquids. Its precision and accuracy in measuring and dispensing ensure consistent and reliable filling, leading to enhanced product quality and customer satisfaction. Moreover, its user-friendly interface and easy maintenance make it a practical choice for manufacturers of all sizes. As technology continues to advance, we can expect auger filling machines to evolve further and cater to the ever-changing needs of the packaging industry. Whether it's increased production speed, improved efficiency, or customization options, the auger filling machine is undeniably an indispensable asset for any packaging operation. So, embrace this innovative technology and elevate your packaging process to new heights with the auger filling machine.