Welcome to our article which delves deep into the world of capping machines. Curious about what exactly a capping machine is and how it revolutionizes various industries? If you're interested in exploring the intricacies and benefits of this ingenious technology, you've come to the right place. Join us as we unravel the secrets behind capping machines and discover their crucial role in ensuring efficient packaging processes. Whether you are a business owner, industry professional, or simply an aficionado of cutting-edge machinery, this article promises to provide a comprehensive understanding of capping machines and their value. So, let's dive right in and uncover the captivating world of capping machines together!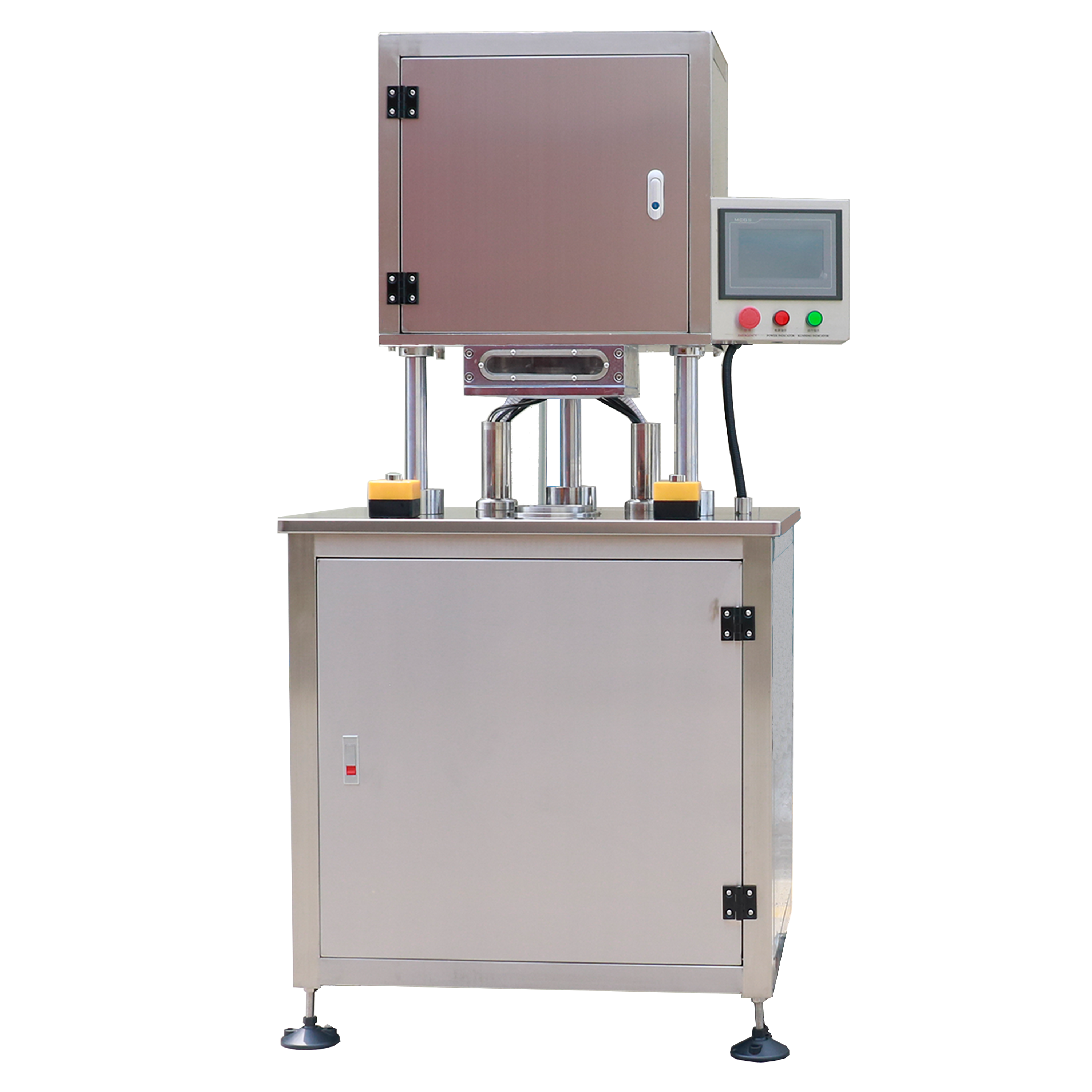 The Importance of Capping Machines in Packaging Industry
The Importance of Capping Machines in the Packaging Industry
In today's fast-paced world, the packaging industry plays a critical role in the success of any product. Effective packaging not only ensures the safe transportation and delivery of goods but also acts as a marketing tool to attract potential customers. Among the various packaging processes, capping plays a significant role in creating a secure seal, preventing leaks, and preserving product freshness. In this article, we will delve into the world of capping machines and explore their importance in the packaging industry.
So, what is a capping machine? A capping machine is a mechanical device used to securely seal containers with caps or closures. It eliminates the need for manual capping, which can be time-consuming and prone to errors. Capping machines come in various types, including automatic cappers, semi-automatic cappers, and handheld cappers, each catering to different packaging needs.
The packaging industry relies heavily on capping machines for several reasons. Firstly, capping machines ensure consistency and efficiency in the packaging process. Unlike manual capping, where human errors can be common, capping machines provide consistent and accurate results at a much faster pace. These machines can cap hundreds or even thousands of products in an hour, reducing the time and cost associated with packaging.
Moreover, capping machines offer versatility in terms of the types of closures they can handle. From screw-on caps to flip-top lids, these machines can accommodate different closure styles, making them suitable for a wide range of products. This versatility allows companies in various industries, such as food and beverage, pharmaceuticals, cosmetics, and household goods, to utilize capping machines to seal their products effectively.
One key advantage of capping machines is their ability to provide tamper-evident seals. Tamper-evident packaging is crucial in ensuring consumer safety and product integrity. Capping machines can apply seals that are not easily tampered with, providing consumers with a sense of trust and confidence in the product they are purchasing. This, in turn, helps companies build a reputable brand image in the market.
In addition to enhancing security, capping machines also contribute to product preservation. Many products, such as food and beverages, require a tight seal to maintain their freshness and quality. Capping machines ensure that the containers are tightly sealed, preventing oxygen from entering and contaminants from damaging the product. By preserving the product's integrity, capping machines play a vital role in extending its shelf life.
Furthermore, capping machines contribute to waste reduction and sustainability. With manual capping, excess packaging materials often go to waste due to inconsistent sealing. Capping machines eliminate this issue by providing consistent sealing, minimizing material waste. Additionally, these machines can be integrated into automated packaging lines, reducing the need for human intervention and optimizing production efficiency.
As an industry leader in packaging machinery, XTIME recognizes the importance of capping machines in the packaging industry. We offer a wide range of capping machines that cater to different needs and budgets. Our machines are designed to provide reliable and efficient capping solutions while adhering to the highest quality standards.
In conclusion, capping machines are a vital component of the packaging industry. They offer consistency, efficiency, versatility, tamper-evident seals, product preservation, waste reduction, and sustainability. Embracing the advancements in capping machine technology can significantly benefit companies across various sectors. So, if you're looking to enhance your packaging process and take your business to new heights, investing in a high-quality capping machine is undoubtedly a step in the right direction.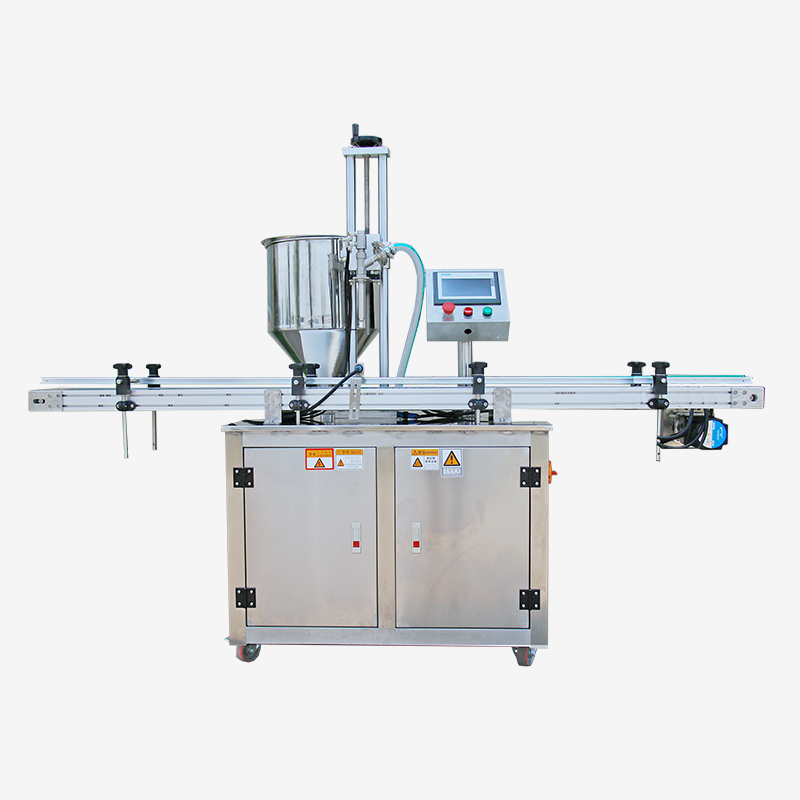 Types of Capping Machines and Their Applications
In today's fast-paced manufacturing industry, a crucial step in the production process is packaging and sealing products securely. This is where capping machines play a vital role. Capping machines are automated equipment designed to securely seal caps onto various types of containers. They are widely used in industries such as food and beverage, pharmaceuticals, cosmetics, and chemical industries. In this article, we will explore what capping machines are, their importance, and the different types of capping machines available in the market.
Capping machines, also known as cap sealers, are devices used to securely fasten and seal caps on containers. They ensure that the products remain properly sealed to maintain freshness, prevent leakage, and extend shelf life. These machines are essential for maintaining product quality, reducing manual labor, and improving production efficiency. Capping machines are used for a wide range of packaging materials, including bottles, jars, vials, and tubes.
At XTIME, we provide a range of capping machines designed to meet specific industry requirements. Each type of capping machine has its unique features and applications. Let's explore the different types of capping machines:
1. Automatic Capping Machines: These machines are fully automated and can handle high-speed production lines. They come with advanced features such as automatic cap feeding, sorting, and tightening. Automatic capping machines are suitable for industries with high production volumes and require consistent and reliable sealing.
2. Semi-Automatic Capping Machines: As the name suggests, these machines require some manual intervention. They are ideal for smaller production lines or businesses with varying container sizes. Semi-automatic capping machines are easy to operate, versatile, and offer adjustable torque settings for different cap sizes.
3. Rotary Capping Machines: Rotary capping machines are designed for high-speed production lines and handle various container sizes. They use a rotary motion to apply caps onto containers accurately. These machines are efficient, reliable, and can handle a wide range of caps, including twist-off caps, screw caps, and snap-on caps.
4. Inline Capping Machines: This type of capping machine is integrated into the production line and works effectively with conveyor systems. Inline capping machines are suitable for medium to high-speed production lines and offer precise cap placement and torque control.
5. Spindle Capping Machines: Spindle capping machines are widely used for tightening caps on bottles and jars. They use multiple spindles to apply torque and secure caps quickly and efficiently. These machines are highly versatile, capable of handling various cap sizes, and provide consistent sealing results.
6. Overhead Capping Machines: Overhead capping machines are specifically designed for containers with fragile or unstable caps, such as glass bottles or containers with pump dispensers. These machines provide gentle handling and ensure secure sealing without damaging the caps or the container.
In conclusion, capping machines are essential equipment in the packaging industry. They provide efficient and reliable sealing solutions for various containers, ensuring product freshness and preventing leakage. XTIME offers a wide range of capping machines, including automatic, semi-automatic, rotary, inline, spindle, and overhead capping machines, to cater to diverse industry requirements. With our advanced capping machines, businesses can streamline their production process, improve efficiency, and deliver superior products to consumers.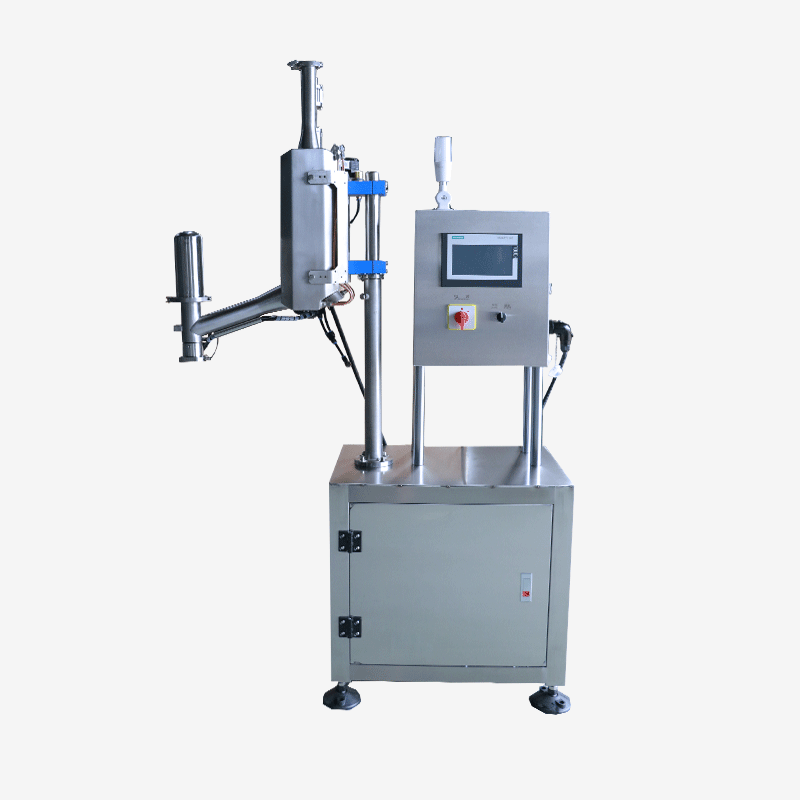 Essential Components and Working Mechanism of Capping Machines
What is a capping machine? This question is commonly asked by businesses and individuals in various industries who are looking for a reliable and efficient solution to their capping needs. In this article, we will dive deeper into the essential components and working mechanism of capping machines, shedding light on the intricacies of this vital piece of equipment.
Capping machines, also known as cap sealing machines, are integral to the packaging process across industries such as food and beverage, pharmaceuticals, cosmetics, and many others. These machines are designed to securely seal containers with caps, ensuring product integrity and preventing leaks or tampering. The capping machine industry has seen significant advancements in recent years, providing a wide range of machines catering to different packaging requirements.
To understand the working mechanism of a capping machine, it is crucial to explore its essential components. While the specific components may vary depending on the type and model of the machine, some common elements can be found in most capping machines.
1. Cap Feeder: The cap feeder is responsible for supplying caps to the capping machine. It ensures a steady and continuous flow of caps, eliminating delays and interruptions during the packaging process.
2. Conveyor System: The conveyor system is an essential component that transports containers through the capping machine. This system ensures precise and consistent positioning of containers for accurate capping.
3. Cap Sorting Mechanism: The cap sorting mechanism is responsible for orienting the caps in the correct position before they are applied to the containers. This process ensures proper alignment and smooth capping.
4. Capping Head: The capping head is the heart of any capping machine. It applies the caps onto the containers, using various techniques such as screwing, pressing, or snap-fitting, depending on the type of cap and container.
5. Control System: The control system is the brain of the capping machine, overseeing the entire process and ensuring smooth operation. It controls the speed, torque, and other parameters to achieve consistent and reliable capping results.
Now that we have explored the essential components of a capping machine, let's delve into its working mechanism. The working mechanism of a capping machine can be broadly categorized into the following steps:
1. Container Placement: The containers to be capped are placed on the conveyor system, ensuring proper alignment and spacing between containers. This step is crucial to maintain accuracy and prevent damage to the containers.
2. Cap Supply: The cap feeding system supplies caps to the capping machine, ensuring a continuous flow. The caps are sorted and oriented to be applied onto the containers correctly.
3. Capping Process: The capping head is activated and applies the caps onto the containers using the appropriate technique. The capping head adjusts the torque or pressure as required, ensuring a secure and tight seal.
4. Quality Control: After the capping process, the containers may undergo quality control checks to ensure proper capping. These checks may include cap tightness, alignment, and visual inspection to detect any defects or issues.
5. Removal of Sealed Containers: Once the capping process is complete, the sealed containers are removed from the capping machine and prepared for the next stage of the packaging process.
Capping machines have revolutionized the packaging industry by providing fast, accurate, and efficient solutions for sealing containers. They have significantly improved productivity, reduced labor costs, and ensured the integrity of packaged products.
In conclusion, the essential components and working mechanisms of capping machines play a crucial role in ensuring the efficient and reliable sealing of containers. Understanding the intricacies of these machines helps businesses and individuals make informed decisions when selecting a capping machine that meets their specific requirements. With advancements in technology, the capping machine industry continues to evolve, offering innovative solutions for various packaging needs. So, when it comes to ensuring secure and reliable packaging, a capping machine proves to be an indispensable tool in the modern industrial landscape.
Factors to Consider when Choosing a Capping Machine for your Business
When it comes to choosing a capping machine for your business, there are several factors that need to be taken into consideration. A capping machine is an essential piece of equipment in various industries, as it helps automate the process of sealing containers such as bottles or jars. The right capping machine can greatly improve your production efficiency and ensure the quality and integrity of your products. In this article, we will delve into the key factors that you should consider when selecting a capping machine for your business.
1. Type of Capping Machine:
There are different types of capping machines available in the market, and each is designed for specific applications. The most common types include spindle cappers, chuck cappers, snap cappers, and screw cappers. Spindle cappers are ideal for containers with screw-on caps, while chuck cappers work best with twist-off caps. Snap cappers are suitable for containers that require a snap-on action, and screw cappers are versatile and can handle various cap types. Understanding the specific needs of your business will help you determine the most suitable type of capping machine.
2. Production Capacity:
Another crucial factor to consider is the production capacity of the capping machine. This refers to the number of containers that can be sealed within a given timeframe. The production capacity of a capping machine is influenced by factors such as speed, efficiency, and automation level. It is important to choose a capping machine that can meet the demands of your business and handle your anticipated production volume.
3. Cap Size and Type:
Different products require different cap sizes and types. It is essential to choose a capping machine that can handle the specific caps used in your industry. Consider factors such as cap diameter, cap type (screw-on, snap-on, etc.), and cap material (plastic, metal, etc.). The capping machine should be able to accommodate the cap size and type that is commonly used in your production.
4. Container Size and Material:
Apart from cap size and type, it is also important to consider the size and material of the containers that will be sealed. Capping machines are designed to work with specific container sizes and materials. Some machines are better suited for small bottles, while others can handle larger containers. Similarly, certain machines work well with plastic containers, while others are more suitable for glass or metal containers. Ensure that the capping machine you choose is compatible with the size and material of your containers.
5. Operating Environment:
The operating environment in which the capping machine will be used is another significant factor to consider. Factors such as the available space, electrical requirements, and cleanliness of the environment should be taken into account. Some capping machines require large floor space, while others are more compact and can be easily integrated into existing production lines. Additionally, the electrical requirements of the machine should match the available power supply. If your production facility requires strict cleanliness standards, look for capping machines that are designed to meet these requirements.
6. Maintenance and Support:
Lastly, consider the maintenance requirements and availability of support for the capping machine. Regular maintenance is essential to keep the machine running smoothly and prevent breakdowns. Ensure that the manufacturer or supplier offers reliable customer support and spare parts availability. Look for a capping machine that is easy to clean, maintain, and service to minimize downtime and maximize productivity.
In conclusion, choosing the right capping machine is a crucial decision for any business. By considering factors such as the type of capping machine, production capacity, cap size and type, container size and material, operating environment, and maintenance and support, you can ensure that the capping machine meets your specific requirements. Investing in a suitable capping machine will not only streamline your production process but also contribute to the overall success and growth of your business.
The Future of Capping Technology: Innovations and Trends
In today's fast-paced and highly automated world, the demand for efficient and reliable packaging solutions has never been greater. Capping machines play a crucial role in ensuring the secure and proper sealing of containers, whether it be bottles, jars, or tubes. This article explores the fascinating realm of capping machines, shedding light on their key functionalities, types, and the exciting innovations and trends shaping their future. As a leading provider in the industry, XTIME is at the forefront of revolutionizing capping technology, delivering cutting-edge solutions for businesses worldwide.
Understanding Capping Machines:
Capping machines are specialized pieces of equipment designed to close and seal containers, ensuring the integrity and longevity of the packaged product. By providing an airtight or leak-proof seal, capping machines help preserve freshness, prevent contamination, and extend the shelf life of various products.
Types of Capping Machines:
Screw capping machines are one of the most widely used types, leveraging rotating heads to tightly seal containers using screw caps. These machines apply consistent torque to guarantee a secure closure, making them suitable for a variety of products, from cosmetics to pharmaceuticals.
2. Cap Press Machines:
Cap press machines efficiently seal containers by pressing down caps using pneumatic or mechanical force. This type of capper is especially popular for applications involving snap caps, disc tops, and dispensing closures. Cap press machines offer versatile sealing capabilities without relying on threads or screws.
3. Spindle Cappers:
Spindle cappers automate the sealing process by rapidly tightening caps onto containers using rotating spindles. These machines excel at handling high-volume production lines and are often used in industries such as food and beverage, where speed and precision are paramount.
4. Induction Sealers:
Induction sealers utilize electromagnetic induction to create a hermetic seal between a container and a foil liner. By heating the foil liner, the machine ensures a tamper-evident and leak-proof seal. Induction sealers are widely used for packaging food, beverages, and pharmaceutical products.
The Future of Capping Technology: Innovations and Trends:
1. Robotics and Automation:
As the demands for precision and efficiency continue to grow, the integration of robotics and automation in capping machines is poised to revolutionize the industry. Advanced robotic systems are being developed to handle complex capping processes, offering unparalleled speed, accuracy, and adaptability.
2. Intelligent Sensor Technologies:
To ensure optimal sealing quality, capping machines are increasingly incorporating intelligent sensor technologies. These sensors can detect parameters such as torque, container height, and cap position, enabling real-time adjustments for a more reliable and consistent sealing process.
3. Sustainable Packaging Solutions:
As the world becomes more environmentally conscious, capping machines are being designed to support sustainable packaging practices. This includes the use of biodegradable and eco-friendly materials for caps and liners, as well as reducing energy consumption and waste generation during the sealing process.
4. Integration with Industry 4.0:
The rise of Industry 4.0 has paved the way for smart factories and interconnected systems. Capping machines are now being integrated with digital technologies, allowing manufacturers to monitor and control the sealing process remotely. This connectivity enables predictive maintenance, real-time data analysis, and seamless integration with other production line equipment.
The future of capping technology is brimming with exciting possibilities. Innovations such as robotics, intelligent sensors, sustainability, and integration with Industry 4.0 are transforming capping machines into invaluable assets in the packaging industry. As a leading force in this field, XTIME strives to stay at the forefront of these advancements, helping businesses achieve optimal sealing solutions for their products. With their commitment to innovation and trend-setting approach, XTIME is paving the way for a future where capping machines redefine packaging efficiency and reliability.
Conclusion
From a technical perspective, a capping machine is a highly efficient and versatile piece of equipment used in various industries. It ensures the secure sealing of bottles and containers, preventing any leakage or spoilage. The wide range of capping machine types available, from handheld manual devices to fully automated systems, cater to different production requirements and greatly enhance efficiency.
Taking into consideration the business perspective, investing in a capping machine is a strategic move that can bring immense benefits. By automating the capping process, companies can significantly reduce labor costs, improve productivity, and achieve consistent and reliable results. With the ability to work at high speeds and handle different bottle sizes, these machines offer the flexibility needed to keep up with modern production demands.
Furthermore, from a quality assurance standpoint, capping machines play a crucial role in maintaining the integrity of products. By providing a hermetic seal, they safeguard the contents of bottles from external contaminants, ensuring that customers receive their desired product in optimal condition. This helps to build trust and credibility, enhancing customer satisfaction and loyalty.
In conclusion, a capping machine is more than just a device on the production line; it is a time-saving, cost-effective, and quality-enhancing solution for businesses. With its ability to streamline operations, reduce labor expenses, and maintain the integrity of products, investing in a capping machine is a wise decision for any industry. By embracing this technology, companies can elevate their production process, improve customer satisfaction, and ultimately achieve success in the competitive market. So, whether you are a small-scale enterprise or a large manufacturing plant, it is clear that a capping machine is a valuable asset that should not be overlooked.