Welcome to our informative guide on capping machines - an essential tool in the world of manufacturing and packaging. Have you ever wondered how your favorite products are securely sealed before reaching your hands? Look no further, as we delve into the fascinating realm of capping machines and explore why they play a pivotal role in ensuring product integrity and customer satisfaction. If you're curious to uncover the inner workings of this ingenious technology and understand why capping machines are indispensable in various industries, join us as we embark on this enlightening journey.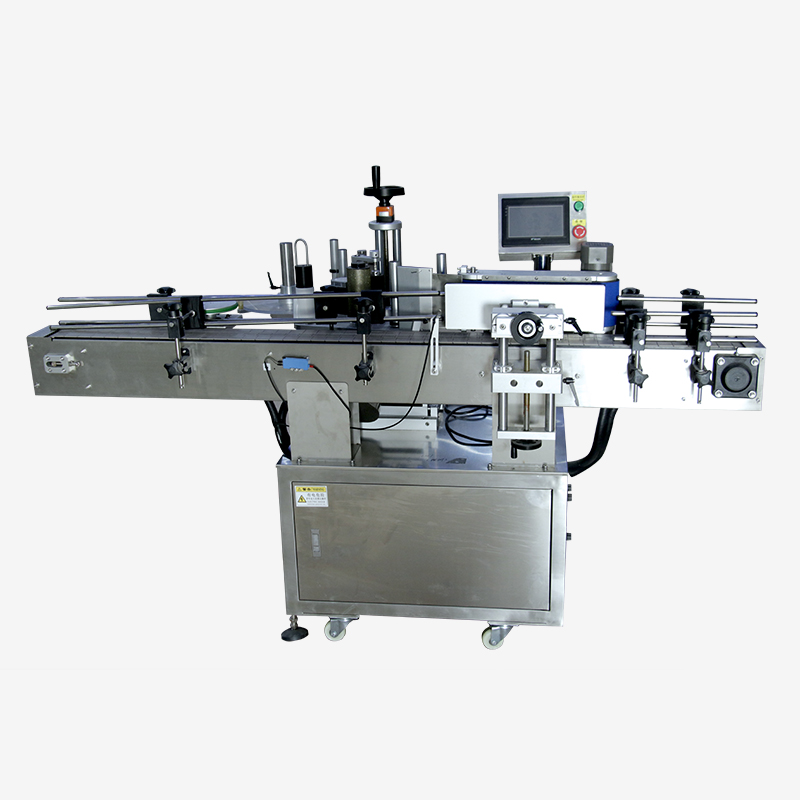 Introduction to Capping Machines
Capping machines play a crucial role in the packaging industry, ensuring a secure and efficient sealing process for various products. From beverages to pharmaceuticals, capping machines are utilized by numerous industries to provide a reliable and hygienic sealing solution. In this article, we will delve deeper into the world of capping machines, exploring their importance, different types, and the benefits they offer.
Importance of Capping Machines in Various Industries
In today's fast-paced market, where product quality and safety are of utmost importance, capping machines serve a vital role. They ensure that the products are safely sealed, protecting them from contamination, leakage, and tampering. For industries such as food and beverages, pharmaceuticals, cosmetics, and automotive, capping machines contribute to maintaining product integrity and extending shelf life. Without these machines, companies would struggle to provide their customers with reliable and safe products.
Different Types of Capping Machines and their Functions
Capping machines come in various types, each designed to cater to different packaging requirements. Some commonly used capping machines include screw-on cappers, snap cappers, and crimp cappers. Screw-on cappers are widely used in the food and beverage industry, effectively sealing products with caps that screw onto the container. Snap cappers, on the other hand, are often used in the pharmaceutical and cosmetic industries, providing secure, snap-on closures. Crimp cappers specialize in sealing aluminum caps onto containers, making them ideal for packaging products such as perfumes and essential oils.
Benefits of Using Capping Machines for Product Packaging
Using capping machines for product packaging offers numerous benefits for manufacturers and consumers alike. Firstly, capping machines enhance production efficiency, allowing for high-speed sealing operations that keep up with the demands of rapidly growing industries. With automated capping machines, manufacturers can significantly increase their output while maintaining consistency and accuracy in the sealing process.
Furthermore, these machines offer improved product safety and hygiene. Unlike manual sealing methods, capping machines ensure a precise and uniform seal, minimizing the risk of leakage and product contamination. This is particularly important in industries such as pharmaceuticals, where the integrity of the product is critical for consumer safety.
Conclusion: Capping Machines Revolutionizing Packaging Processes
In conclusion, capping machines play a pivotal role in the packaging industry, promoting product safety, efficiency, and consistency. By utilizing different types of capping machines tailored to their specific needs, manufacturers benefit from enhanced production rates, improved product quality, and increased consumer confidence. As technology continues to advance, capping machines are likely to undergo further innovation, revolutionizing packaging processes and reshaping the future of the industry.
At XTIME, we specialize in providing cutting-edge capping machine solutions to meet the diverse demands of our clients. With our state-of-the-art technology and expertise, we aim to support businesses across industries in achieving efficient and reliable packaging processes.
Conclusion
1. Importance in Industrial Packaging:
Capping machines play a vital role in the packaging industry. With efficiency and precision, these machines ensure that products are securely sealed, preventing any leakage or tampering during transportation and storage. Without capping machines, the packaging process would be time-consuming and prone to human errors, jeopardizing the integrity and quality of the products. Therefore, it is evident that the significance of capping machines cannot be overstated in the industrial packaging sector.
2. Impact on Product Quality and Brand Reputation:
Beyond the practical benefits, capping machines have a direct impact on the overall quality of products and the reputation of brands. A properly sealed package not only guarantees the freshness and safety of its contents but also enhances the visual appeal and professionalism of the brand. Consumers look for well-sealed packages as a sign of trustworthiness, and the absence of a reliable capping system can lead to dissatisfaction and negative reviews. By investing in high-quality capping machines, businesses can safeguard their products and establish a positive brand image that resonates with their target audience.
3. Efficiency and Cost-effectiveness:
Capping machines significantly contribute to streamlining the packaging process, resulting in improved efficiency and cost-effectiveness. Their automated mechanisms allow for higher production rates, reducing labor requirements and eliminating the risk of human error. By minimizing bottlenecks and increasing output, capping machines help businesses meet growing demands and stay ahead of the competition. Additionally, their long-term benefits outweigh the initial investment, as these machines save both time and money in the production line, making them indispensable assets for any packaging operation.
In conclusion, capping machines serve as indispensable tools in the industrial packaging sector. They ensure the secure sealing of products, uphold product quality and brand reputation, and boost operational efficiency and cost-effectiveness. With their numerous advantages, it is evident that investing in reliable capping machines is not just important but essential for businesses aiming to thrive in the highly competitive market.