Welcome to our article on the advantages of automatic filling machines! If you're curious about how this innovative technology can revolutionize your production process, increase efficiency, and streamline operations, then you've come to the right place. In this comprehensive piece, we'll delve into the myriad benefits that automatic filling machines bring to various industries, from improved accuracy and consistency to reduced labor costs and increased productivity. Whether you're a manufacturer, a packager, or simply interested in learning about cutting-edge machinery, this article will provide you with valuable insights into the game-changing advantages of automatic filling machines. So, let's dive in and discover the transformative power of this automated wonder!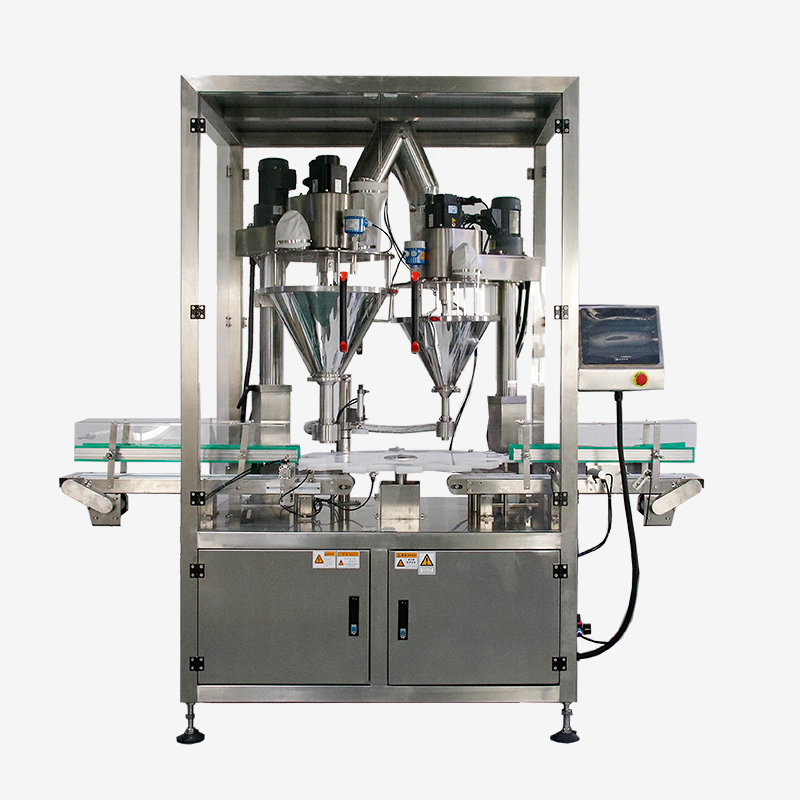 Article Title: What is the Advantage of Automatic Filling Machine?
Subtitle 1: Introduction to XTIME and Automatic Filling Machines
Subtitle 2: Enhanced Efficiency and Productivity
Subtitle 3: Improved Accuracy and Consistency
Subtitle 4: Cost Savings and ROI
Subtitle 5: Versatility and Adaptability
Introduction to XTIME and Automatic Filling Machines
XTIME, a leading provider of industrial automation solutions, offers a range of cutting-edge automatic filling machines designed to streamline production processes and increase efficiency. With their advanced technology and innovative features, these machines have revolutionized the packaging industry. In this article, we will delve into the many advantages of XTIME's automatic filling machines and how they can significantly benefit businesses across various sectors.
Enhanced Efficiency and Productivity
One of the primary advantages of automatic filling machines is the significant enhancement in production efficiency and productivity. These machines are capable of high-speed filling and packaging, allowing businesses to meet increasing consumer demands with ease. Unlike manual filling, which is prone to errors and inconsistencies, automatic filling machines ensure rapid and seamless operations, reducing downtime and improving overall output.
Improved Accuracy and Consistency
Accuracy and consistency are critical factors in the packaging industry, and XTIME's automatic filling machines excel in these areas. Equipped with advanced sensors and precision controls, these machines ensure accurate and consistent filling volumes, minimizing product wastage and optimizing the utilization of raw materials. By eliminating human errors, such as overfilling or underfilling, businesses can maintain the quality of their products and build a reputation for reliability and precision.
Cost Savings and ROI
Investing in an automatic filling machine can result in significant cost savings for businesses. While the initial investment may seem substantial, the long-term benefits outweigh the costs. These machines reduce labor requirements by automating the filling and packaging processes, resulting in decreased labor costs. Additionally, the accurate dosing capabilities of automatic filling machines reduce material wastage, leading to cost savings. With increased productivity and cost-efficiency, businesses can expect a healthy return on investment (ROI) in the long run.
Versatility and Adaptability
XTIME's automatic filling machines offer exceptional versatility and adaptability, catering to the diverse needs of various industries. These machines can handle a wide range of products, from liquids to granules and powders. The versatility extends to different container types, sizes, and materials, allowing businesses to efficiently package their products in various formats. Furthermore, the machines can be easily integrated into existing production lines, ensuring a seamless transition and minimal disruptions to the workflow.
Advanced Control Systems and Data Management
Automatic filling machines from XTIME are equipped with advanced control systems and data management capabilities. These systems enable precise control over the filling process and provide real-time monitoring and analysis of production data. By capturing vital metrics such as output, fill volumes, and maintenance requirements, businesses can optimize their operations, identify bottlenecks, and make data-driven decisions for process improvement. The integration of automation and data management enhances overall operational efficiency, quality control, and regulatory compliance.
Conclusion
The advantages of automatic filling machines offered by XTIME are abundant and can significantly contribute to the success of businesses in the packaging industry. From improved efficiency and productivity to accuracy, cost savings, and versatility, these machines have revolutionized the way products are filled and packaged. By investing in XTIME's automatic filling machines, businesses can maximize their output, enhance their reputation for quality, and drive long-term growth in an increasingly competitive market.
Conclusion
In conclusion, the advantages of automatic filling machines are numerous and far-reaching, making them an invaluable asset in any industrial setting. From a productivity standpoint, these machines eliminate the need for manual labor, leading to increased efficiency and output. Additionally, their precision and accuracy ensure consistent and uniform filling, resulting in high-quality products that meet customer expectations.
Moreover, the automation of the filling process minimizes the risk of human error, further enhancing product quality and reducing waste. The streamlined operation of these machines also reduces the need for oversight, freeing up valuable time for operators to focus on other tasks. This not only improves overall productivity but also allows businesses to allocate resources more effectively.
Furthermore, with the ability to handle a wide range of products and containers, automatic filling machines offer unparalleled versatility. Whether it is liquid, granular, or viscous substances, these machines can efficiently and precisely fill a variety of materials into different packaging formats. This flexibility allows businesses to cater to diverse customer demands and efficiently adapt to changing market trends.
In addition to these tangible advantages, automatic filling machines contribute to a safer working environment. With enhanced safety features and protocols, the risk of accidents or injuries is significantly minimized. This not only protects operators but also contributes to overall employee satisfaction and morale.
Ultimately, investing in automatic filling machines is a strategic move that offers numerous advantages to businesses across industries. From boosting productivity and efficiency to ensuring product quality and versatility, these machines are revolutionizing the manufacturing process. By automating the filling process, businesses can stay competitive, meet customer demands, and drive overall growth and success in today's dynamic market.