Are you in the market for an efficient labeling solution that can streamline your production process? Look no further than the automatic flat labeling machine! In this article, we delve into the cost aspects surrounding this indispensable manufacturing tool. Whether you're a small business owner or a production manager, understanding the pricing factors of an automatic flat labeling machine is crucial to making an informed purchasing decision. Join us as we explore the myriad benefits and potential investment return this advanced labeling technology holds. Keep reading to uncover the ins and outs of the cost considerations associated with automatic flat labeling machines and discover how this powerful equipment can revolutionize your business operations.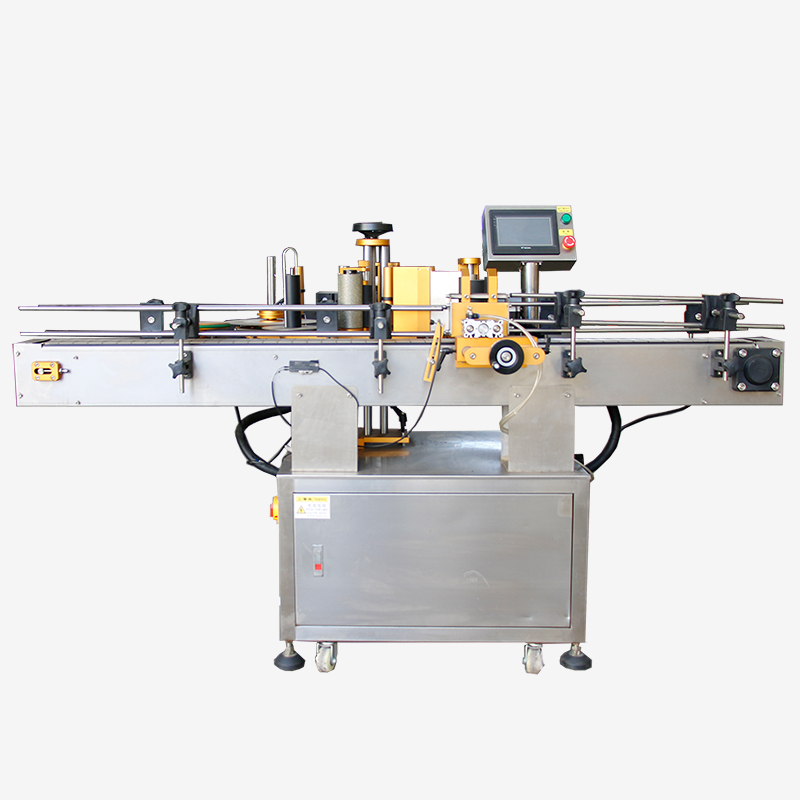 Subtitle 1: An Introduction to the XTIME Automatic Flat Labeling Machine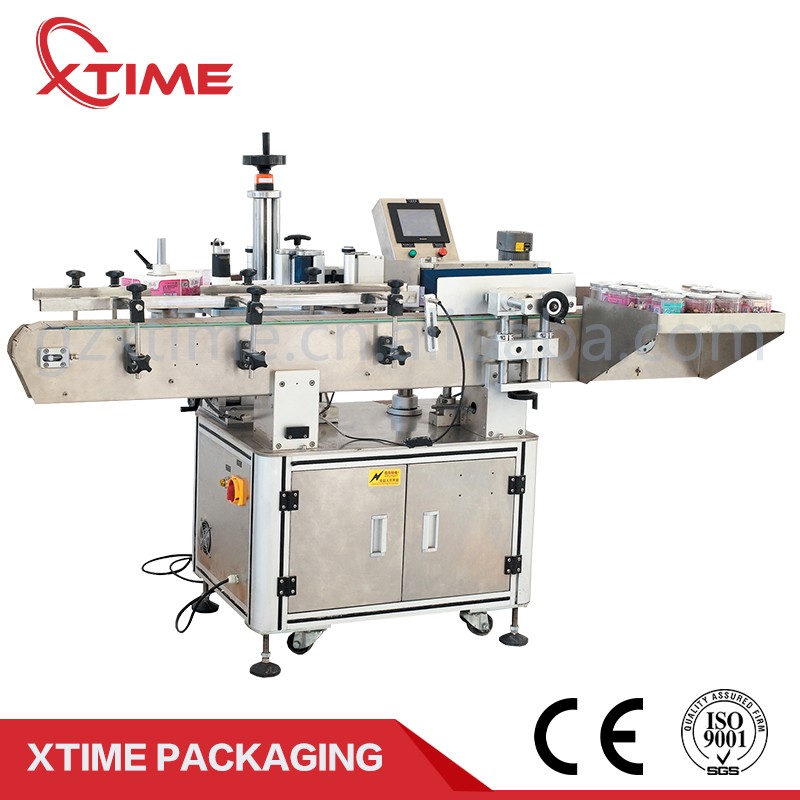 The XTIME Automatic Flat Labeling Machine is a cutting-edge device designed to streamline the process of labeling flat surfaces efficiently and accurately. Offering advanced features and a user-friendly interface, this labeling machine has gained popularity in various industries for its ability to enhance productivity and reduce manual labor.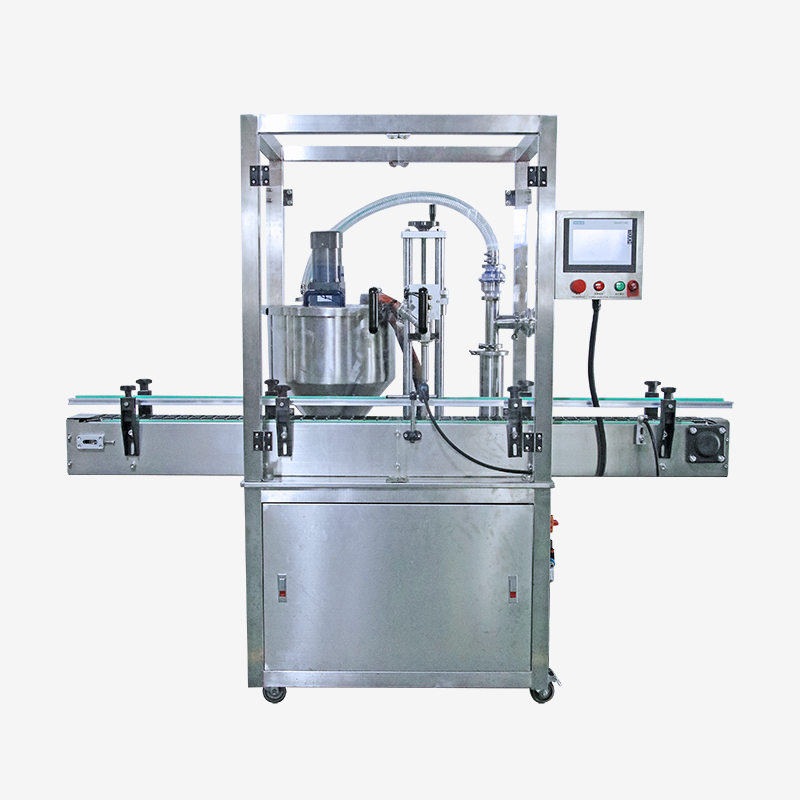 Subtitle 2: Key Features and Benefits of the XTIME Automatic Flat Labeling Machine
The XTIME Automatic Flat Labeling Machine boasts several key features that make it a valuable investment for businesses of all sizes. Firstly, it offers high-speed labeling capabilities, allowing for quick and efficient application of labels onto flat surfaces. With its automated feeding system, the machine ensures consistent label alignment, minimizing errors and rework.
Additionally, the machine is equipped with an intuitive control panel that enables easy customization and adjustment of label positioning, length, and speed. This versatility makes it suitable for a wide range of labeling requirements, from food packaging to pharmaceutical products.
Subtitle 3: Cost Analysis: Is the XTIME Automatic Flat Labeling Machine Worth it?
Determining the cost of an automatic flat labeling machine depends on several factors such as the machine's features, production capacity, and brand reputation. While prices can vary, the XTIME Automatic Flat Labeling Machine offers an excellent balance between cost and performance.
Compared to manual labeling processes, where hours of labor are required, the machine significantly reduces costs associated with human resources. Furthermore, the machine's high-speed capabilities lead to higher production volumes, resulting in faster product turnover and increased revenue.
Subtitle 4: Industries Benefiting from the XTIME Automatic Flat Labeling Machine
The XTIME Automatic Flat Labeling Machine finds immense application across various industries. In the food and beverage industry, it ensures precise and consistent labeling for packaging such as plastic bottles, jars, and boxes. This is particularly valuable for companies that require mandatory product information, allergen labeling, or batch coding.
In the pharmaceutical sector, the machine plays a crucial role in achieving compliance with strict labeling standards. It can accurately apply labels onto medicine bottles, blister packs, and packaging boxes, ensuring each product is appropriately identified with vital information.
Other industries benefiting from the XTIME Automatic Flat Labeling Machine include cosmetics, automotive, and electronics, where it helps streamline operations, increase efficiency, and maintain brand integrity.
Subtitle 5: Technical Support and Warranty
XTIME is committed to providing exceptional customer service and technical support to its customers. With a team of experienced technicians, they offer on-site assistance, remote troubleshooting, and regular maintenance to ensure the optimal performance of the Automatic Flat Labeling Machine.
Moreover, the machine comes with a comprehensive warranty package, covering parts and labor for a specified period. This warranty adds further value to the investment, instilling confidence in customers that their labeling needs will be consistently and reliably met.
In conclusion, the XTIME Automatic Flat Labeling Machine offers an efficient and cost-effective solution for businesses seeking to automate their labeling processes. With its advanced features, versatility, and exceptional customer support, this machine is a valuable asset in various industries. Whether labeling food products, pharmaceuticals, or cosmetics, the XTIME Automatic Flat Labeling Machine proves to be a reliable choice for enhancing productivity and achieving accurate labeling results.
Conclusion
In conclusion, the cost of an automatic flat labeling machine is determined by various factors, encompassing both tangible and intangible aspects. From a financial standpoint, the price range varies depending on the complexity and features of the machine, as well as the brand and supplier. However, it is important to note that the cost of acquisition is only one aspect to consider when investing in such a machine. The long-term benefits and efficiency gains it can bring to a business should also be taken into account. With the ability to streamline labeling processes, improve productivity, reduce errors, and enhance overall operational efficiency, the value of an automatic flat labeling machine extends far beyond its initial expenses. Furthermore, the cost can also be evaluated in terms of the potential for increased customer satisfaction and loyalty, as accurate and visually appealing labels contribute to a brand's image and reputation. Ultimately, by carefully assessing the cost alongside the benefits it brings, businesses can make informed decisions that align with their goals and ensure a solid return on investment.