Welcome to our informative article on the can seaming machine! If you have ever wondered about the intricacies and workings behind this essential piece of equipment in the food and beverage industry, you've come to the right place. In this comprehensive guide, we will uncover the detailed description of the can seaming machine - how it operates, its various components, and its indispensable role in ensuring the preservation and quality of canned products. Whether you are a curious reader or a professional in the field, join us as we delve deeper into the fascinating world of can seaming machines and discover the key factors that make them an indispensable asset to manufacturing processes.
to XTIME's Can Seaming Machine
The canning industry has undergone significant advancements in recent years, and XTIME has emerged as a frontrunner in providing state-of-the-art can seaming machines. With a focus on precision, efficiency, and reliability, XTIME's can seaming machine is revolutionizing the way cans are sealed in various sectors such as food, beverage, and pharmaceutical industries. This article aims to delve into the description of XTIME's can seaming machine, exploring its features, benefits, and applications.
Unveiling the Features of XTIME's Can Seaming Machine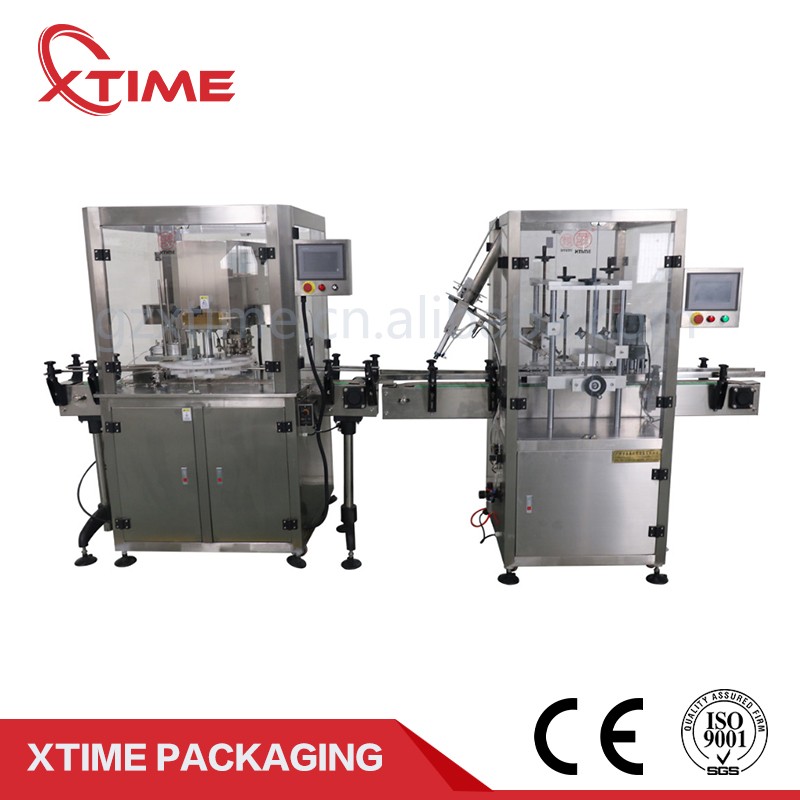 XTIME's can seaming machine is equipped with cutting-edge technology and innovative features, allowing for seamless and flawless can sealing. Firstly, it boasts a high-speed seaming mechanism, capable of sealing hundreds of cans per minute without compromising on quality. This remarkable speed significantly enhances productivity and reduces production time, making it an ideal choice for large-scale manufacturing facilities.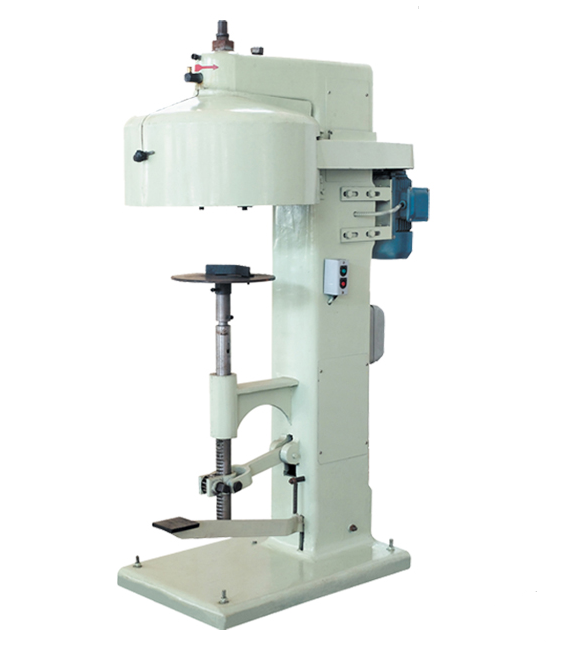 Secondly, XTIME's can seaming machine incorporates precision-controlled seam formation mechanisms. Through advanced sensors and actuators, it ensures consistent seam quality, preventing any leaks or potential contamination. This feature is particularly crucial in the food and pharmaceutical industries, where product integrity is of paramount importance.
Furthermore, the can seaming machine offers exceptional versatility, accommodating a wide range of can sizes. Its adjustable settings and user-friendly interface allow operators to seamlessly switch between different can diameters without the need for complex manual adjustments. This adaptability further enhances the machine's efficiency and convenience, catering to diverse production requirements.
Benefits of XTIME's Can Seaming Machine
Investing in XTIME's can seaming machine brings forth numerous benefits for manufacturers. Firstly, its precise and secure sealing mechanism eliminates the risk of leakages, preserving product freshness and maintaining shelf life. This not only enhances customer satisfaction but also prevents the financial losses associated with spoiled goods.
Secondly, XTIME's can seaming machine greatly reduces production downtime. Its robust construction and reliable performance ensure minimal maintenance requirements. Additionally, the machine's intuitive interface facilitates easy operation, minimizing the need for extensive training and allowing operators to quickly adapt to its functionalities. This ultimately translates into uninterrupted production cycles and improved overall equipment effectiveness.
Applications of XTIME's Can Seaming Machine
XTIME's can seaming machine finds extensive application in various industries. In the food and beverage sector, it efficiently seals cans of different food products such as vegetables, fruits, soups, and beverages, ensuring their safety and preservation. Moreover, in the pharmaceutical industry, the can seaming machine guarantees the integrity of medical supplies and drugs, complying with strict regulatory standards.
Additionally, XTIME's can seaming machine is also utilized in the production of aerosol cans for personal care products, household items, and automotive applications. Its ability to maintain an airtight seal is crucial in preventing the evaporation or leakage of the product contained within these cans.
XTIME's can seaming machine represents an innovation in the canning industry, offering precision, efficiency, and versatility. With its remarkable features, manufacturers across various sectors can greatly benefit from this state-of-the-art equipment. By ensuring secure can sealing, reduced downtime, and adaptability to diverse production needs, XTIME's can seaming machine is revolutionizing the canning process and elevating product quality and productivity to new heights.
Conclusion
In conclusion, the description of the can seaming machine offers a multifaceted understanding of its functionality and importance in various industries. From a technical perspective, this machine showcases remarkable precision and efficiency in creating airtight seals, ensuring the longevity and freshness of packaged goods. Furthermore, its versatility is evident in its adaptability to different can sizes and materials, catering to the diverse needs of manufacturers. On a practical level, investing in a can seaming machine not only streamlines production processes but also enhances product quality, ultimately benefiting both businesses and consumers. In a world driven by innovation and automation, the can seaming machine stands tall as a modern marvel that revolutionizes packaging practices. By exploring its description, we gain a deeper appreciation for the impact and significance of this remarkable piece of machinery.