Welcome to our article where we unravel the magic behind packing machines and delve into their ultimate function. Have you ever wondered how your favorite products miraculously make their way into neatly sealed packages? Packing machines are the unsung heroes of the manufacturing industry, streamlining processes and ensuring efficiency on a mesmerizing level. Join us as we explore the inner workings of these incredible inventions and discover the surprising ways they contribute to our everyday lives. Get ready to be captivated by the world of packing machines as we unravel their secrets and explain why their function is so crucial.
to XTIME and Its Packing Machine
The Importance of Packaging in Modern Industries
Functions and Features of XTIME Packing Machine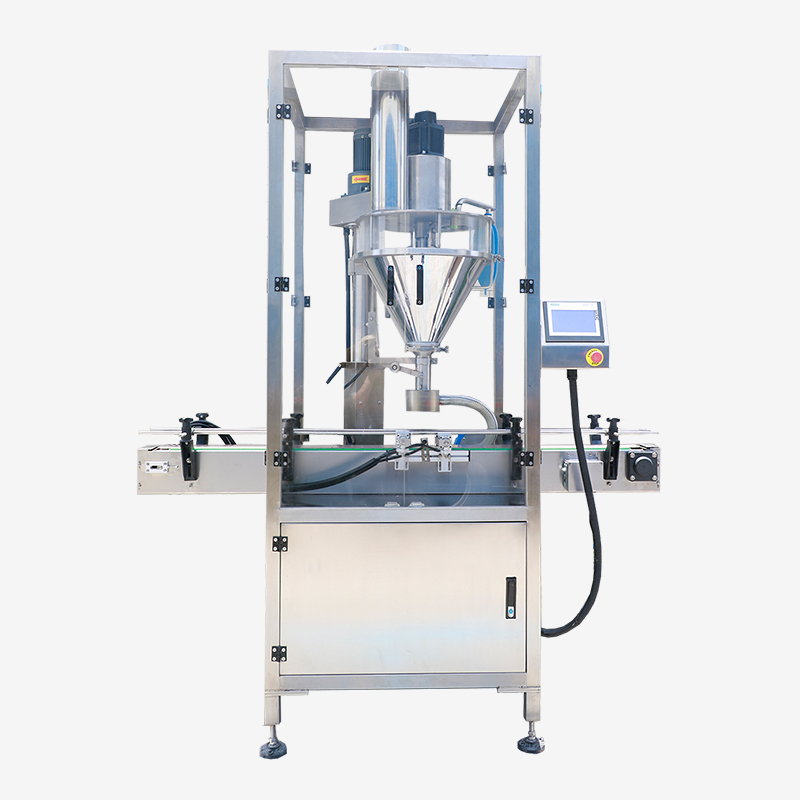 Enhancing Efficiency and Accuracy with XTIME Packing Machine
XTIME Packing Machine: A Profitable Investment for Businesses
to XTIME and Its Packing Machine
XTIME, the renowned manufacturer of innovative industrial machinery, offers a wide range of highly efficient packaging solutions to cater to the diverse needs of modern industries. With an aim to revolutionize the way goods are packaged, XTIME has gained a reputation for its state-of-the-art packing machines that are designed to enhance productivity, accuracy, and profitability.
The Importance of Packaging in Modern Industries
In today's fast-paced and competitive marketplace, packaging plays a crucial role in ensuring the success of a product. It not only protects the product during transit and storage but also serves as a means to create a lasting impression on consumers. An appealing and functional packaging design can significantly influence customers' purchasing decisions. Therefore, having an efficient packaging machine is fundamental to any manufacturing process.
Functions and Features of XTIME Packing Machine
XTIME packing machines are engineered with cutting-edge technology, incorporating a range of functions and features that streamline the packaging process. These machines are fully automated, reducing the need for manual labor and minimizing the chances of human error. Equipped with user-friendly interfaces, XTIME packing machines can be easily operated and adjusted according to specific packaging requirements.
The XTIME packing machine is capable of handling various types of products, including but not limited to food items, pharmaceuticals, household goods, and electronic devices. These machines can efficiently package materials in different forms such as bottles, cans, packets, and boxes. With customizable settings, XTIME packing machines can accommodate different sizes and shapes of products, ensuring a perfect fit for diverse packaging needs.
Enhancing Efficiency and Accuracy with XTIME Packing Machine
The XTIME packing machine is designed to enhance efficiency and accuracy throughout the packaging process. The automated operation eliminates the need for manual intervention, significantly reducing the time and effort required for packaging. This automated system also minimizes the chances of errors, ensuring consistent and reliable packaging results.
Moreover, XTIME packing machines are equipped with advanced sensors and intelligent control systems to optimize the packaging process further. These machines can detect various parameters like weight, size, and barcode information, allowing for precise and efficient packaging of products. With the ability to perform rapid packaging cycles, XTIME packing machines can produce large quantities of packaged goods in minimal time, catering to the high demands of today's markets.
XTIME Packing Machine: A Profitable Investment for Businesses
Investing in an XTIME packing machine proves to be a profitable venture for businesses of all sizes. By automating the packaging process, manufacturers can considerably reduce labor costs while significantly improving productivity. The consistent and accurate packaging facilitated by XTIME machines also contributes to higher customer satisfaction, strengthening brand reputation and customer loyalty.
In addition to cost savings, XTIME packing machines offer greater flexibility in packaging design. With their ability to accommodate various packaging materials, shapes, and sizes, businesses can experiment with different packaging options to attract target consumers. The versatility of XTIME packing machines enables businesses to adapt quickly to changing market trends and consumer preferences, giving them a competitive edge in the industry.
As packaging continues to be an integral part of modern industries, the importance of efficient and reliable packing machines like those offered by XTIME cannot be understated. With their advanced features and capabilities, XTIME packing machines not only streamline the packaging process but also contribute to increased efficiency, accuracy, and profitability for businesses. Embracing the technology and investing in an XTIME packing machine is a move that can elevate businesses to new heights in the competitive market landscape.
Conclusion
In conclusion, the function of packing machines is vast and multifaceted, serving a crucial role in various industries. From improving efficiency and reducing labor costs to ensuring product safety and prolonging shelf life, packing machines offer numerous benefits to businesses. Moreover, these machines help minimize packaging waste, making them not only environmentally friendly but also cost-effective in the long run. As technology advances, packing machines continue to evolve, becoming more sophisticated and adaptable to meet the ever-changing demands of the market. Whether it's food, pharmaceuticals, or consumer goods, the function of packing machines remains paramount in streamlining production processes and enhancing the overall customer experience. So, embrace the power of packing machines and witness the transformation they bring to your business, ensuring seamless operations, satisfied customers, and a sustainable future.