Welcome to our informative article on the significance of seaming in canning! Whether you're an experienced canner or just starting out, understanding the importance of this often overlooked technique is crucial for ensuring the long-term quality and safety of your preserved goods. From preventing spoilage and maintaining freshness to safeguarding against contamination, seaming plays a pivotal role in the canning process. Join us as we delve into the intricacies of seaming and explore why it is a vital aspect that every canner should master. Let's dive in and unravel the mystery behind this essential practice in canning!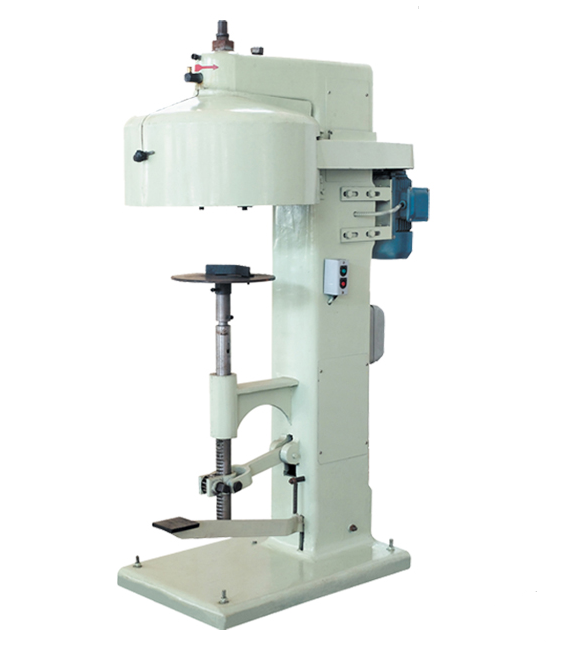 Emphasizing the indispensable nature of seaming in canning
Canning has been a popular food preservation method for centuries, allowing people to enjoy seasonal produce all year round. From fruits and vegetables to meat and fish, canning has revolutionized the way we store and consume food. One vital aspect of the canning process is seaming, which guarantees a hermetic seal to prevent bacterial growth and maintain product freshness. In this article, we will delve into the importance of seaming in canning, exploring its significance in ensuring food safety and longevity.
The significance of seaming in ensuring food safety
Seaming plays a critical role in maintaining the safety of canned products. When properly sealed, cans create a barrier that prevents microorganisms, such as bacteria, yeasts, and molds, from entering and contaminating the contents. This impermeability not only safeguards consumers from foodborne illnesses but also preserves the nutritional value and sensory qualities of the food.
A faulty seal or improper seaming can lead to compromised can integrity, allowing microorganisms to multiply and produce toxins that can cause serious health issues. Therefore, it is essential to prioritize seaming accuracy to avoid the potential risks associated with inadequate sealing.
Understanding the mechanics of seaming: Achieving a perfect seal
Seaming is the process of creating a double-folded joint between the can's body and its lid, ensuring airtightness and preventing leaks. Achieving a perfect seal requires careful consideration of several factors such as can size, material, and composition, as well as lid fit and seaming technique.
The choice of can material, whether it be tin, aluminum, or steel, greatly influences the seaming process. Each material has its properties, such as malleability and corrosion resistance, affecting the ease and efficacy of the seaming operation.
Additionally, maintaining precise can dimensions is crucial as it directly impacts the fit between the lid and body. Even a slight variation in dimensions can compromise the seal. Proper alignment between the can and lid, achieved through precision seaming equipment, is fundamental for successful canning.
The role of technology in enhancing seaming quality
In recent years, technological advancements have significantly contributed to improving seaming quality. Automated canning lines equipped with state-of-the-art seaming machines have revolutionized the efficiency and effectiveness of the seaming process.
These machines employ advanced sensors and monitoring systems to ensure proper lid placement, seam formation, and seam integrity. Real-time feedback allows for adjustments to be made promptly, reducing the occurrence of faulty seals.
Furthermore, technology has enabled manufacturers to conduct extensive quality control tests, including seam thickness measurement, leak detection, and vacuum checks. These tests help identify potential issues before products reach consumers, reassuring the safety and quality of canned goods.
Emphasizing the indispensable nature of seaming in canning
Seaming serves as the backbone of canning, playing a vital role in preserving food safety and achieving long shelf lives. By guaranteeing an airtight seal, seaming prevents contamination and ensures the retention of nutritional value and sensory characteristics.
Advances in technology have undoubtedly enhanced seaming quality, allowing for precise control and monitoring throughout the process. As the canning industry continues to evolve, seaming will remain an indispensable step, safeguarding our food and offering convenience in our daily lives.
In conclusion, never underestimate the importance of seaming when it comes to canning. Whether you're a consumer or a canning industry professional, understanding and appreciating the significance of seaming ensures that we can enjoy safe, wholesome canned food for years to come.
Conclusion
In conclusion, the importance of seaming in canning cannot be overstated. From a practical standpoint, proper seaming ensures the preservation of food by creating an airtight seal that prevents contamination and spoilage. Additionally, it plays a crucial role in maintaining food safety, as a compromised seal can lead to the growth of harmful bacteria and toxins. Seaming also contributes to the overall quality and presentation of canned goods, as a tightly sealed can maintains its shape and appearance. Furthermore, seaming serves as a reliable indicator of whether the canning process has been done correctly, providing reassurance to both manufacturers and consumers. Overall, seaming is an essential step in canning that guarantees the longevity, safety, and satisfaction derived from this advantageous food preservation technique.
People Also Ask
Industry News
Installation and Maintenance
Product recommendations