Welcome to our article discussing the fascinating principle behind oil filling machines! If you've ever wondered how these machines efficiently and accurately fill containers with oil, you're in the right place. Whether you're a curious individual or a business owner seeking insights for your operations, we are thrilled to dive into the details of this essential industrial process. Join us as we uncover the principles behind oil filling machines, shedding light on their technology and functionality. Get ready to explore the inner workings of these remarkable machines, and discover the secrets that ensure optimal oil filling precision. Let's embark on this educational journey together and unlock the key principles of oil filling machines!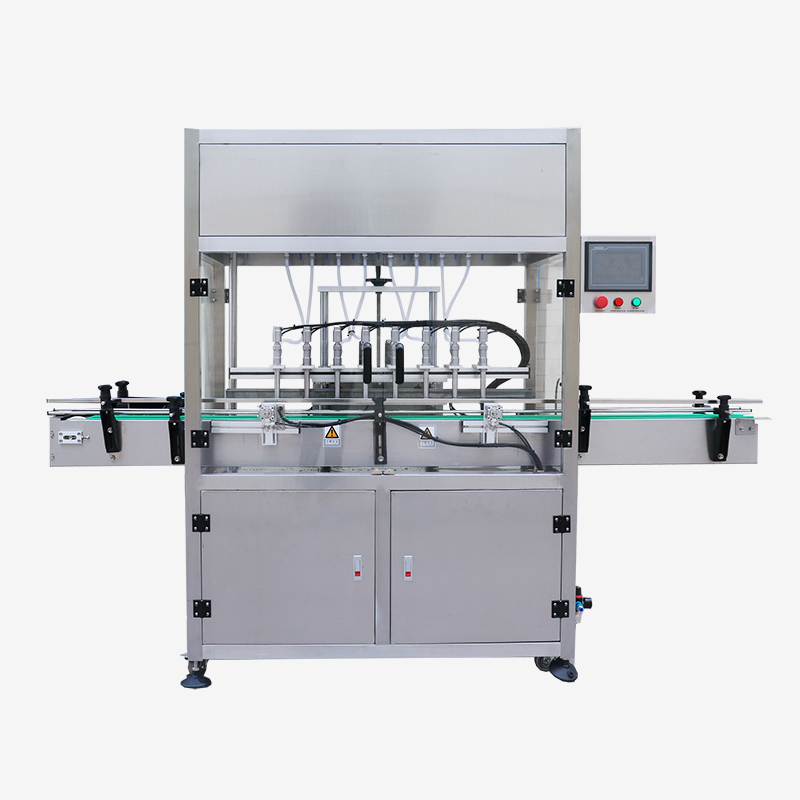 Our oil filling machine, XTIME, has been designed with cutting-edge technology and efficient principles to revolutionize the process of filling oil bottles. In this article, we will explore the principle behind XTIME and how it enhances productivity, accuracy, and convenience in the oil packaging industry. Let's delve into the details!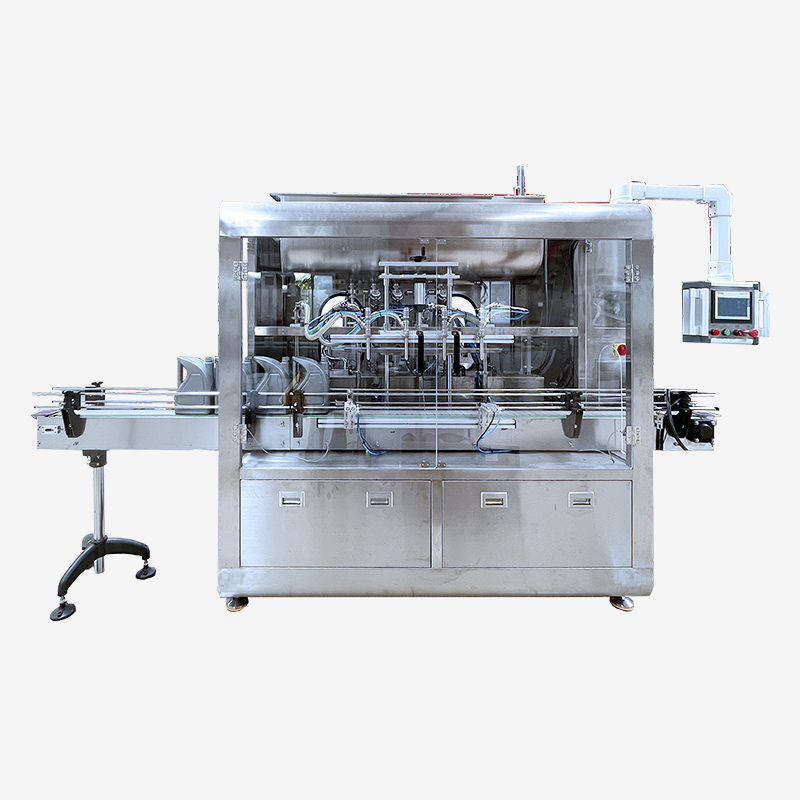 I. Introduction to XTIME: The Ultimate Oil Filling Solution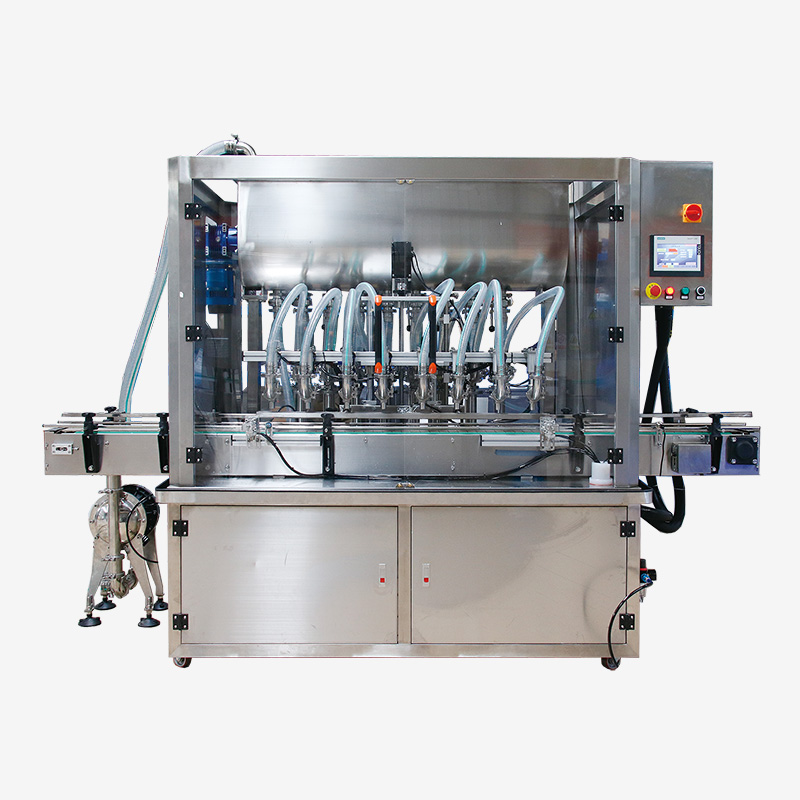 II. Principle Behind XTIME: Precision and Efficiency at its Best
III. Key Components of XTIME: Ensuring Optimized Performance
IV. Benefits of XTIME: Elevating Oil Packaging Standards
V. Conclusion: Embracing the Future of Oil Filling Machine
I. Introduction to XTIME: The Ultimate Oil Filling Solution
XTIME is a state-of-the-art oil filling machine that has been meticulously developed by our team of experts. With years of experience in the packaging industry, we recognized the need for a streamlined and high-performing solution that would address the challenges faced by oil manufacturers and producers. XTIME emerges as the ultimate answer, offering unmatched speed, accuracy, and ease of use.
II. Principle Behind XTIME: Precision and Efficiency at its Best
The principle behind XTIME lies in its ability to automate the entire oil filling process. By incorporating advanced technology and innovative design, XTIME ensures precise filling of oil bottles, leaving no room for errors or wastage. The machine's principle revolves around two key factors: volumetric measuring and automatic control.
Volumetric Measuring: XTIME utilizes a sophisticated volumetric measuring system that accurately dispenses the desired amount of oil in each bottle. This eliminates any discrepancies and ensures consistent product quantities, which is crucial for maintaining customer satisfaction and regulatory compliance.
Automatic Control: XTIME's automatic control system allows users to set specific parameters, such as bottle size, filling volume, and filling speed. This feature eliminates the need for manual adjustments and minimizes human error. The machine intelligently executes the defined settings, resulting in a highly efficient and uniform filling process.
III. Key Components of XTIME: Ensuring Optimized Performance
1. Precision Nozzles: XTIME is equipped with precision nozzles that provide controlled and drip-free oil dispensing. The nozzles are designed to minimize spillage and ensure smooth and accurate filling, reducing wastage and mess.
2. Touchscreen Interface: The machine features an intuitive, user-friendly touchscreen interface that allows operators to easily navigate through various settings and monitor the filling process in real-time. This feature simplifies operation and enables quick adjustments if required.
3. Stainless Steel Construction: XTIME is built with durable stainless steel, which not only ensures the machine's longevity but also facilitates cleanliness and hygiene. The material is resistant to corrosion and easy to sanitize, making it ideal for oil packaging, where hygiene is of utmost importance.
4. High-Speed Conveyor: The integrated high-speed conveyor system optimizes productivity by seamlessly transporting bottles through the filling process. The conveyor is designed to handle different bottle sizes and maintain a smooth flow, contributing to efficient and continuous operation.
IV. Benefits of XTIME: Elevating Oil Packaging Standards
1. Enhanced Productivity: XTIME significantly enhances productivity by automating the filling process. With its high-speed operation and accurate measuring capabilities, the machine can fill a large number of bottles within a short span of time. This enables oil manufacturers to meet market demands efficiently.
2. Improved Accuracy: The precise volumetric measuring system of XTIME ensures accurate and consistent filling volume in each bottle. This eliminates variations in product quantity and enhances customer satisfaction. Moreover, the automatic control feature minimizes human errors, further improving accuracy.
3. Reduced Wastage: XTIME's precision nozzles and accurate filling mechanism minimize spillage, leading to reduced wastage. By eliminating product loss, oil producers can save significant costs and contribute to a sustainable and environmentally friendly operation.
4. Ease of Use: The user-friendly touchscreen interface and automatic control system make XTIME exceptionally easy to operate. The intuitive design ensures that even operators with minimal training can efficiently handle the machine, enhancing overall productivity.
V. Conclusion: Embracing the Future of Oil Filling Machine
XTIME has revolutionized the oil packaging industry by incorporating advanced technology and an efficient filling principle. With its precise volumetric measuring system, automatic control, and a range of key components, XTIME offers unmatched productivity, accuracy, and convenience. By embracing XTIME, oil manufacturers can elevate their packaging standards, meet market demands efficiently, and take a significant leap towards a prosperous future in the industry.
Conclusion
In conclusion, the principle of oil filling machine is a vital aspect of the production process in oil industries. This innovative machine ensures precision and efficiency in filling various types of oil into containers. Through the discussion of different perspectives, we have gained a comprehensive understanding of this principle. Firstly, we explored the mechanical perspective, where the machine's components and mechanisms are crucial for smooth and accurate filling. Secondly, we delved into the technological aspect, highlighting the advanced features such as sensors and automated systems that contribute to enhanced productivity. Lastly, we considered the importance of the principle from an economic viewpoint, acknowledging its role in reducing wastage, increasing production capacity, and ultimately improving profitability. Overall, the principle of oil filling machine is a remarkable invention that revolutionizes the oil industry, providing a solution for consistent and efficient packaging. As technology continues to advance, we can expect further evolution in this field, leading to even more sophisticated machines that surpass our current expectations.