Welcome to our article on the intriguing topic of "What is the use of powder filling machine?" If you have ever wondered about the fascinating process behind filling powders efficiently and accurately, you are in for a treat. In this article, we delve into the world of powder filling machines, exploring their myriad uses and benefits in various industries. From pharmaceuticals and food processing to cosmetics and agriculture, these machines have revolutionized the way powders are handled. So, join us as we uncover the ins and outs of these remarkable devices and discover how they contribute to enhanced productivity, improved product quality, and cost-effectiveness. Prepare to be amazed by the versatility and indispensability of powder filling machines as we dive deeper into their functionalities and explore the wide range of powder products they handle with precision. Let's explore this captivating subject further and elevate your understanding of the vital role played by powder filling machines in modern manufacturing processes.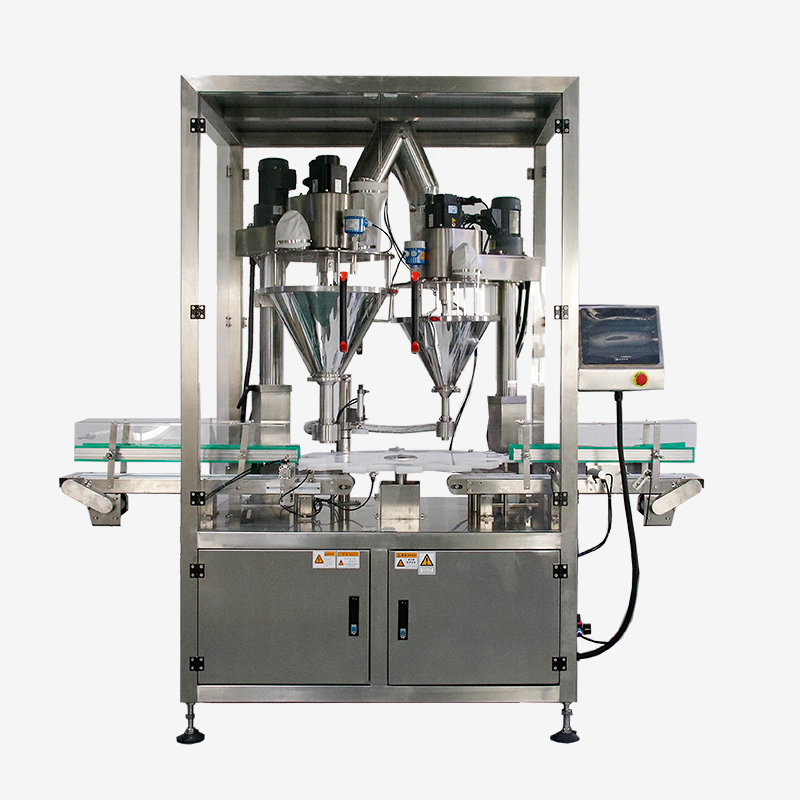 Subtitle 1: Introduction to Powder Filling Machines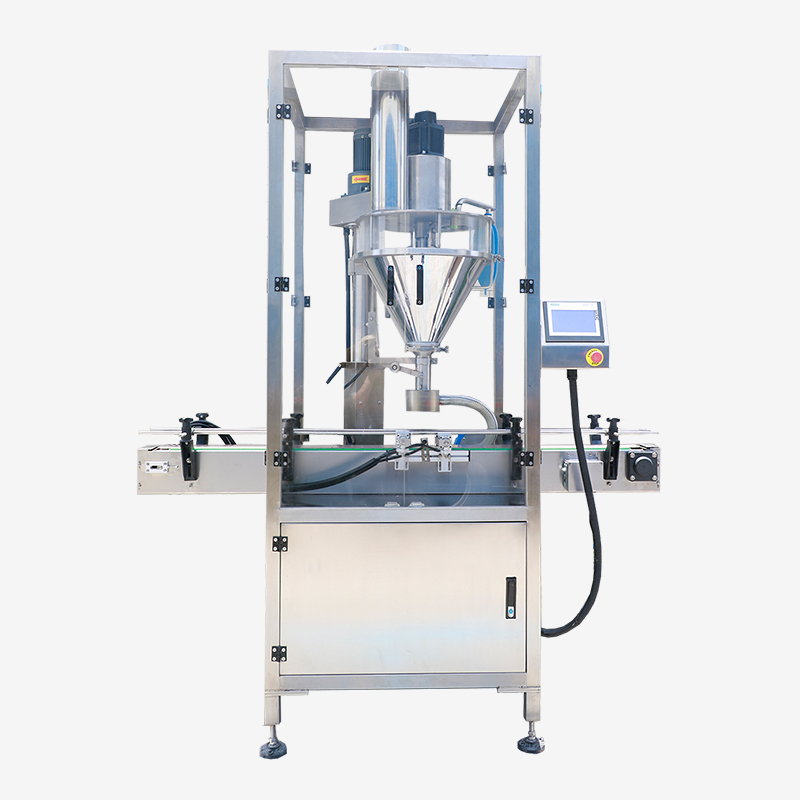 Powder filling machines have become an essential piece of equipment in various industries. With their ability to efficiently and accurately fill powder substances into containers, these machines have revolutionized the packaging process. One of the leading manufacturers and suppliers of powder filling machines is XTIME, a company dedicated to delivering high-quality equipment to their clients.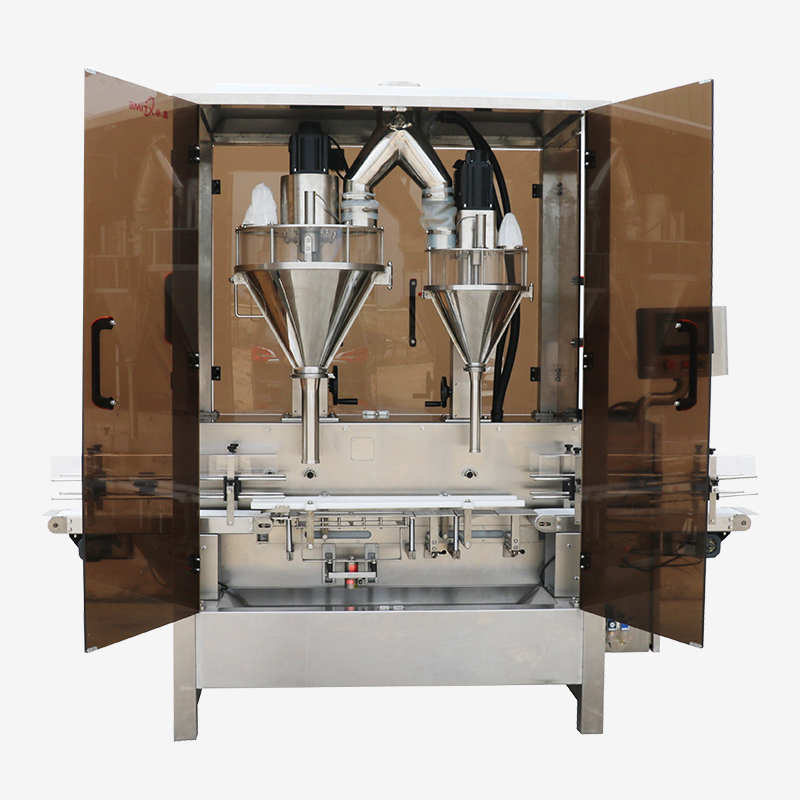 Subtitle 2: How Does a Powder Filling Machine Work?
Powder filling machines work based on sophisticated mechanisms that ensure precise filling of powder substances. XTIME's powder filling machines utilize advanced technology to provide consistent and accurate filling. These machines are equipped with sensors and control systems that regulate the flow of powder, ensuring the correct amount is dispensed into each container.
Subtitle 3: Applications of Powder Filling Machines
Powder filling machines find extensive applications across various industries. Some of the key sectors where these machines are utilized include pharmaceuticals, food and beverage, cosmetics, and chemicals. In the pharmaceutical industry, powder filling machines are employed to fill medicinal powders into capsules or sachets, allowing for easy administration and storage. In the food and beverage industry, these machines are utilized for packaging coffee, spices, powdered drinks, and more. Similarly, the cosmetic and chemical industries utilize powder filling machines to package powders such as talc, face masks, detergents, and pigments.
Subtitle 4: Advantages of XTIME Powder Filling Machines
XTIME's powder filling machines offer numerous advantages that make them the preferred choice for many businesses. Firstly, these machines are highly versatile and can handle a wide range of powder substances, including both free-flowing and non-free-flowing powders. Secondly, they are designed to prevent contamination, ensuring the purity of the filled powders. Moreover, XTIME's powder filling machines are equipped with user-friendly interfaces that allow for easy operation and monitoring of the filling process. Additionally, these machines are built to be durable and require minimal maintenance, resulting in increased productivity for businesses.
Subtitle 5: Customizable Features of XTIME Powder Filling Machines
One of the standout features of XTIME's powder filling machines is their customizable options. These machines can be tailored to meet the specific requirements of different industries and products. XTIME offers various customization options, including the ability to choose the number of filling heads, filling speed, container size, and weight accuracy. Additionally, the machines can be integrated with other packaging equipment, such as capping machines and labeling machines, to create a complete packaging line. This flexibility allows businesses to optimize their production processes and achieve maximum efficiency.
In conclusion, powder filling machines, such as those offered by XTIME, play a crucial role in modern packaging operations. With their advanced technology, these machines ensure accurate and consistent filling of powder substances, benefiting industries ranging from pharmaceuticals to food and beverage. The versatility, advantages, and customization options provided by XTIME's powder filling machines make them indispensable tools for businesses looking to enhance their packaging processes.
Conclusion
In conclusion, the use of powder filling machines is undeniably essential and highly beneficial in various industries. These machines offer a revolutionary solution to streamline the packaging process, ensuring accuracy, efficiency, and product integrity. From a productivity standpoint, using powder filling machines significantly reduces manual labor, minimizes the risk of human error, and optimizes production rates. Furthermore, these machines are versatile and adaptable, allowing for seamless integration into different manufacturing lines and accommodating different types of powders. Not only do they enhance the overall efficiency of packaging operations, but they also increase customer satisfaction by delivering consistent and reliable product quality. Additionally, the automation and advanced technology incorporated in powder filling machines contribute to improved safety standards and compliance with strict industry regulations.
As we delve deeper into the future, the demand for powder filling machines is expected to rise further, driven by the growing need for efficiency, accuracy, and cost-effectiveness in packaging processes. By investing in these machines, manufacturers can elevate their production capabilities, reduce waste, and stay competitive in the global market. Embracing this innovative technology will undoubtedly pave the way for enhanced productivity and profitability for businesses across various industries. So, whether you are in the food, pharmaceutical, or cosmetic industry, the use of powder filling machines is a game-changer that will revolutionize your packaging processes and propel your business towards success.