Welcome to our informative article on the fascinating world of dry powder filling machines! Have you ever wondered how these incredible machines work their magic while ensuring precision and efficiency in various industries? If so, you're in the right place. In this article, we will dive into the working principle of dry powder filling machines, unraveling the secrets behind their impressive performance. Whether you're a curious individual or a professional seeking insights into this essential equipment, stay tuned as we explore the inner workings and mechanisms that make these machines an integral part of countless manufacturing processes. So, let's not waste any more time – let's delve into the mesmerizing world of dry powder filling machines and unlock the key to their success!
to the Dry Powder Filling Machine - Revolutionizing Packaging Processes
Dry powder filling machines have become an integral part of industries involved in the packaging of powdered products. These machines, known by their short name XTIME, have revolutionized the way products are prepared and packaged, ensuring precision and efficiency. The working principle of XTIME dry powder filling machines is crucial for understanding their role in streamlining packaging processes. In this article, we will delve into the intricacies of the working principle of XTIME dry powder filling machines.
The Components and Functionality of XTIME Dry Powder Filling Machines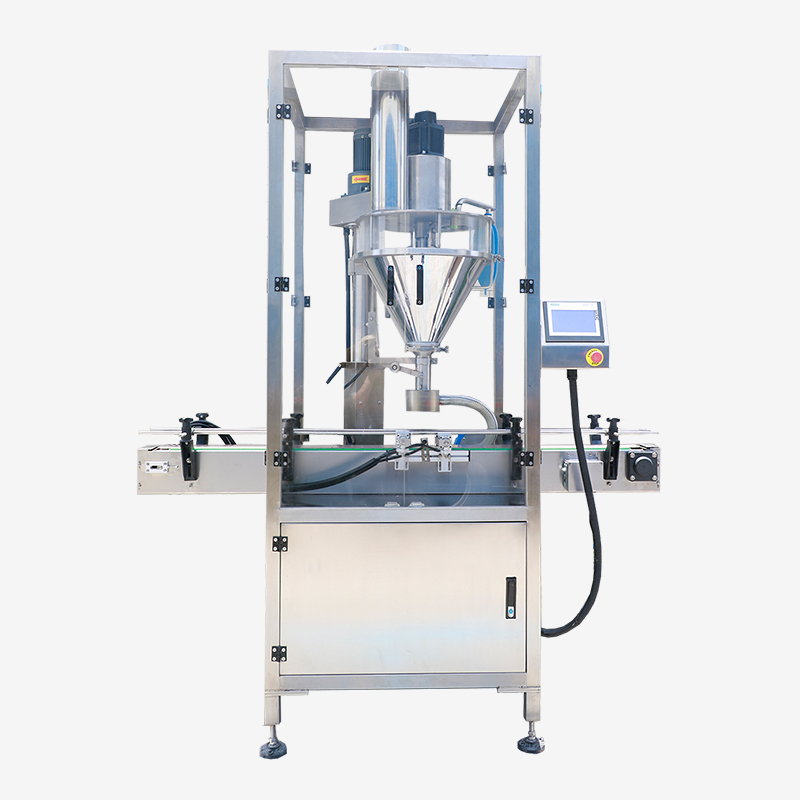 XTIME dry powder filling machines consist of several key components that work in harmony to achieve accurate and efficient filling. These components include a feeding system, a weighing and dosing system, a hopper, a conveyer, and a control panel. The feeding system allows for the entry of powdered products into the machine. The weighing and dosing system ensures precise measurements of the product, while the hopper stores and controls the flow of the powder. The conveyer system transports the containers to be filled, while the control panel allows operators to monitor and adjust various parameters.
Understanding the Working Principle of XTIME Dry Powder Filling Machines
The working principle of XTIME dry powder filling machines can be summarized in three main steps: product feeding, weighing and dosing, and filling. Firstly, the product feeding system is responsible for delivering the powdered product into the machine. This can be accomplished through manual input or via an automated system. Next, the weighing and dosing system accurately measures the desired quantity of powder. This system is crucial for ensuring consistency in the final packaged products.
After the weighing and dosing process, the powder is ready to be filled into containers. XTIME dry powder filling machines utilize different techniques to achieve this, such as auger filling or vacuum filling. Auger filling involves the use of an auger screw that rotates, propelling the powder towards the container, where it is accurately dispensed. On the other hand, vacuum filling utilizes a vacuum to transfer the powder to the container, creating an airtight and precise filling process.
Advantages of XTIME Dry Powder Filling Machines
The utilization of XTIME dry powder filling machines offers several advantages to manufacturers in various industries. Firstly, the precision and accuracy of these machines ensure consistent product measurements and weights, eliminating wastage and reducing costs. The high-speed filling capability of XTIME machines allows for increased production rates, improving overall efficiency. Additionally, these machines are designed to be compact and easily integrated into existing packaging lines, saving valuable floor space. By automating the filling process, XTIME machines also reduce the reliance on manual labor, which enhances productivity and reduces the risk of human error.
Applications of XTIME Dry Powder Filling Machines
XTIME dry powder filling machines find applications across a wide range of industries, including pharmaceuticals, food processing, chemical manufacturing, and agricultural sectors. In pharmaceuticals, these machines are used for accurately filling capsules, tablets, and medicinal powders. The food processing industry utilizes XTIME machines for packaging powdered spices, coffee, milk powders, and various other food products. Moreover, chemical manufacturers rely on these machines for precise filling of detergents, powders, dyes, and other chemical-based products. In the agricultural sector, XTIME machines assist in packaging fertilizers, pesticides, and powdered animal feed.
XTIME dry powder filling machines have significantly transformed the packaging processes of powdered products across various industries. By understanding their working principle and the advantages they offer, manufacturers can optimize their production lines in terms of accuracy, speed, and cost-effectiveness. With the ability to consistently deliver high-quality packaging, XTIME dry powder filling machines are undoubtedly a game-changer in the world of product packaging.
Conclusion
In conclusion, the working principle of a dry powder filling machine is a fascinating process that involves precise measurements, efficient operations, and innovative technology. From the mechanical perspective, these machines use a combination of augers, paddles, and vibrators to ensure accurate powder dispensing. The integration of electronic components and sensors allows for automatic adjustments and precise control of the filling process. Additionally, the user-friendly interfaces and advanced software make operation easier and more convenient. Whether it is pharmaceuticals, food, or chemical industries, the dry powder filling machines play a vital role in enhancing productivity, reducing waste, and maintaining product integrity. As technology continues to advance, we can expect even more sophisticated and efficient dry powder filling machines that will revolutionize the production process further.