PRODUCT DETAIL
Application

Tinplate cans、Aluminum cans、Paper cans、Iron cans、Plastic cans ect

Applicable Industries

Food, Pharmaceutical, Daily chemical, Agricultural chemicals, Cosmetics and Other industries

MOQ

1pcs

Customization

Customized logo(Min. order 3 sets)
Customized packaging(Min. order 3 sets)
Graphic customization(Min. order 3 sets)

Price terms

FOB Guangzhou

Payment terms

We can accept payment through T/T, FOB, CIF, L/C

Warranty

1 year warranty

Aftersale service

Free Online Training Services

Lead time

45 days after received deposit and can sample

Packaging Details

Outside package:standard export wooden case;Inner package:stretch film
PERFORMANCE DESCRIPTION
● Four hobs are used for sealing, the sealing force is more uniform, and the sealing performance index can reach the international standard. The roller is imported from Taiwan, and the material is SKD31 Japanese mold steel. It adopts front and back design, and its service life exceeds 5 million times of sealing;
● It adopts intelligent program design and touch screen interactive system, which is convenient and simple to use and set;
● The overall appearance material is mainly made of stainless steel 304, which is not easy to rust and has good corrosion resistance;
● Turntable design, automatic lower cover and sealing, improve production efficiency and save labor costs;
● The conveyor belt is made of nylon POM, and the chuck is made of PP board;
● The defect rate of the sealing effect is extremely low, less than 1/1,000 for iron cans, less than 1/1,000 for plastic cans, and less than 2/1,000 for paper cans;
MAIN FEATURE
● Set no cover, no sealing and shutdown for fault detection. After one-key reset, the fault can be cleared and restarted to prevent equipment damage and safety accidents caused by human error operations;
● Easily change the height of the tank, which can meet the needs of tanks with the same caliber but different heights, without changing accessories. It adopts a hand-operated screw design, and the height adjustment time is about 5-10 minutes;
● The cap lowering device can cap 200 caps (one tube) at a time, easy to replenish, and the system will automatically stop when the cap is missing;
● The use of different seaming calibers requires the replacement of molds. In addition, through simultaneous replacement: pressure head + lower cap + turntable, the replacement and adjustment time is about 40 minutes. Realize the multi-purpose of one machine and adapt to the diversity of products!
● The company's seventh generation products have more than 3500 customers of the same type of products using feedback experience, and the failure rate is extremely low;
● The air compressor shall be configured separately, and its power shall be more than 3KW;
DETAIL DISPLAY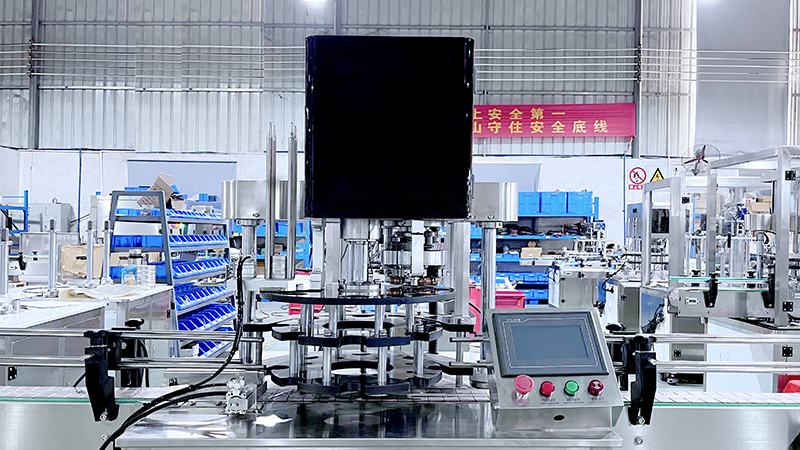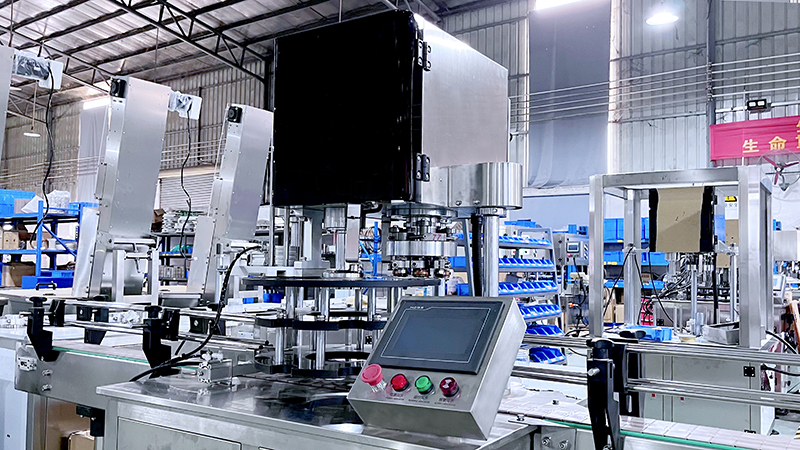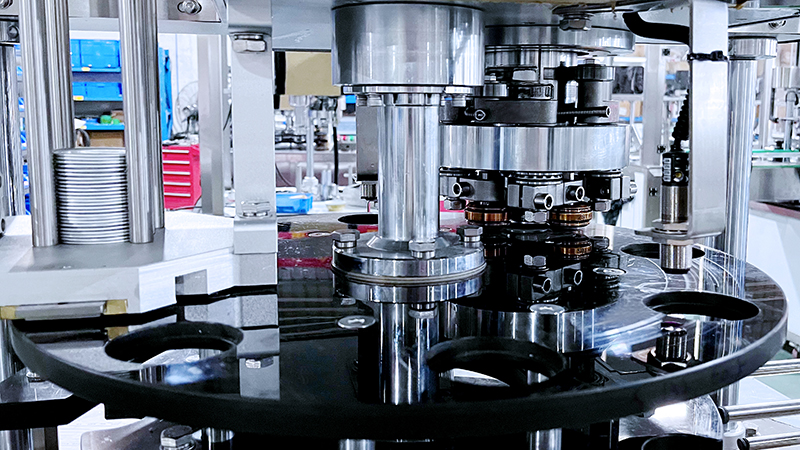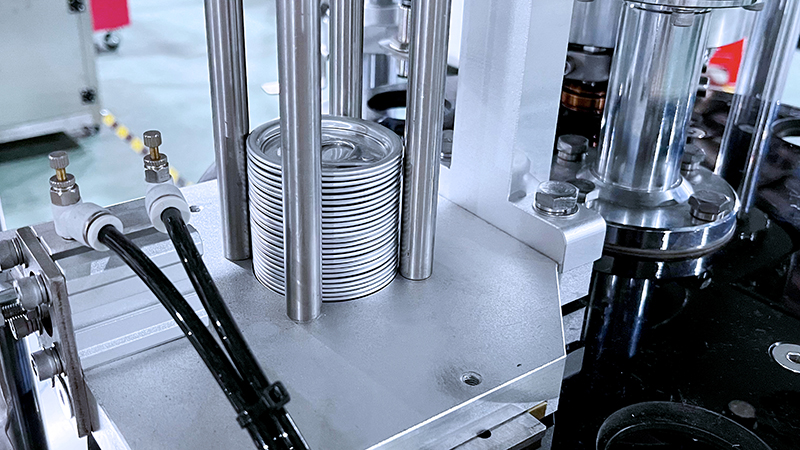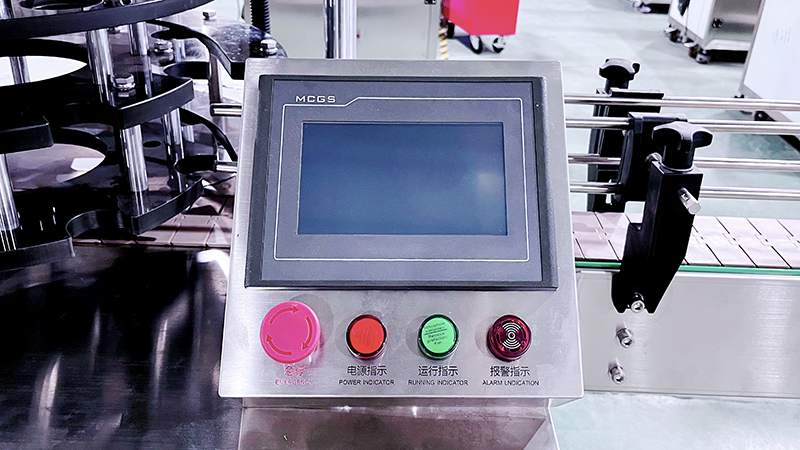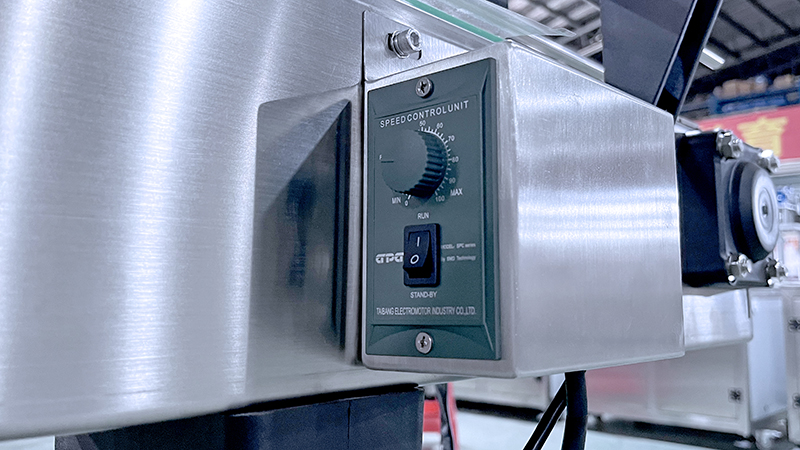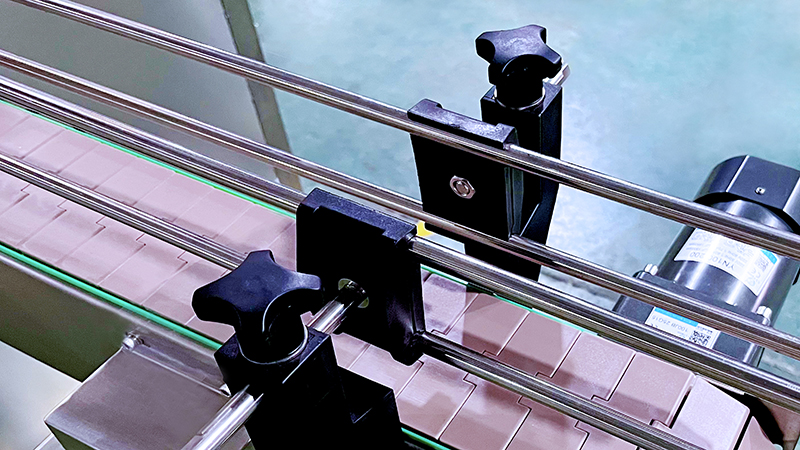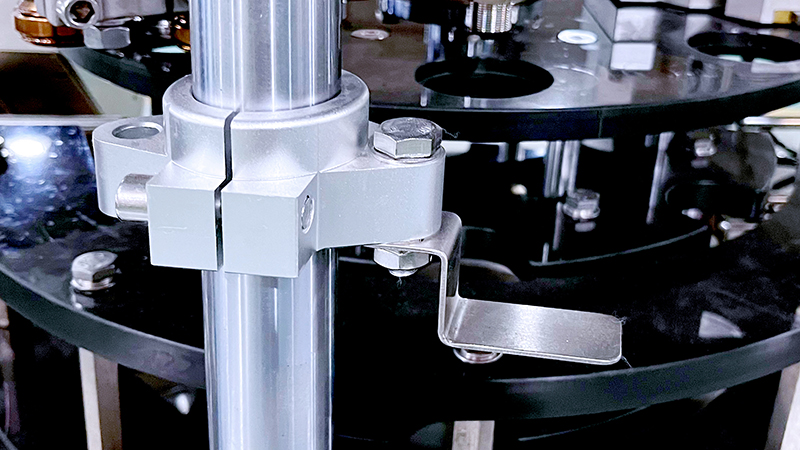 THE SCOPE OF PRODUCTS APPLICATION
● It is suitable for sealing all kinds of tinplate cans, iron cans, plastic cans, aluminum cans, paper cans and other round-sized cans;
● This machine can be used in food, pharmaceutical, daily chemical, pesticide cosmetics and other industries.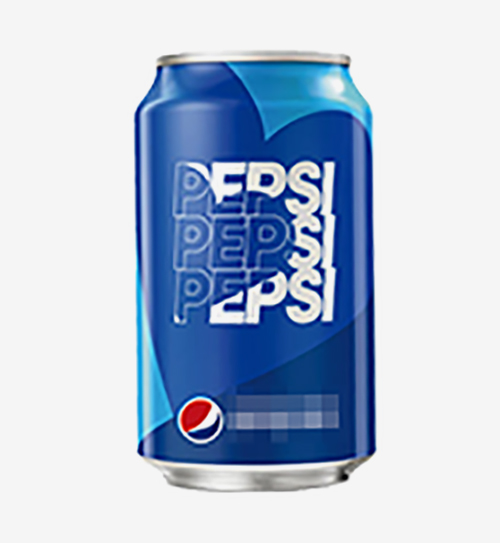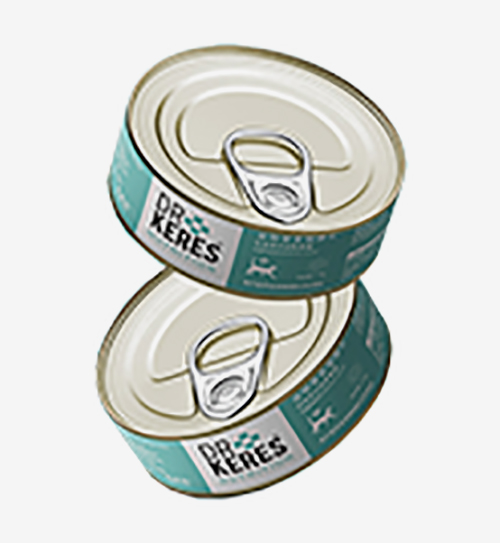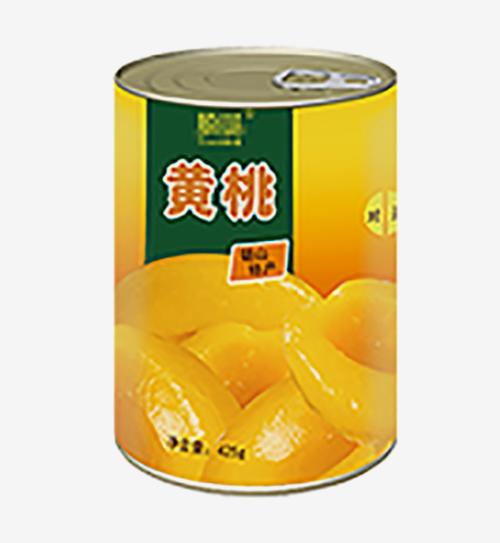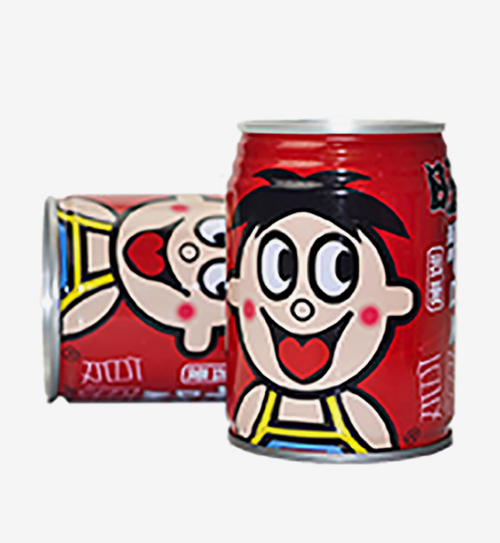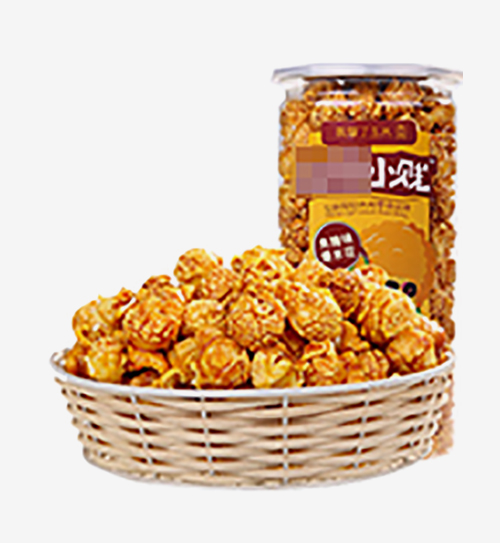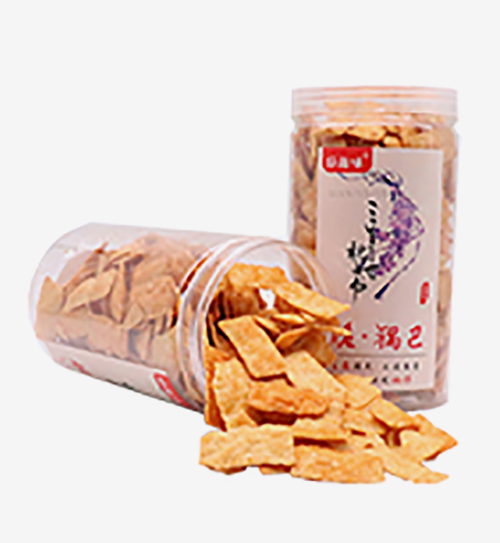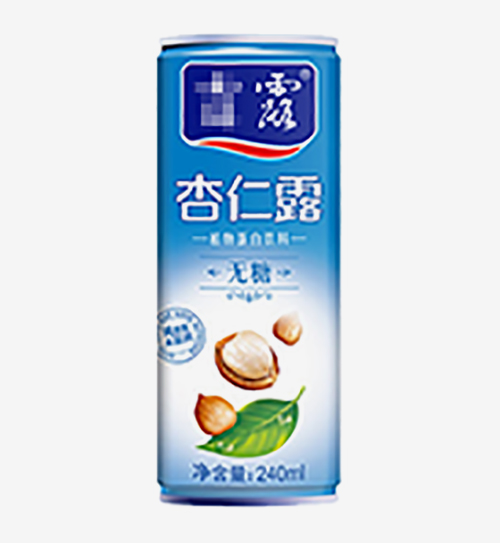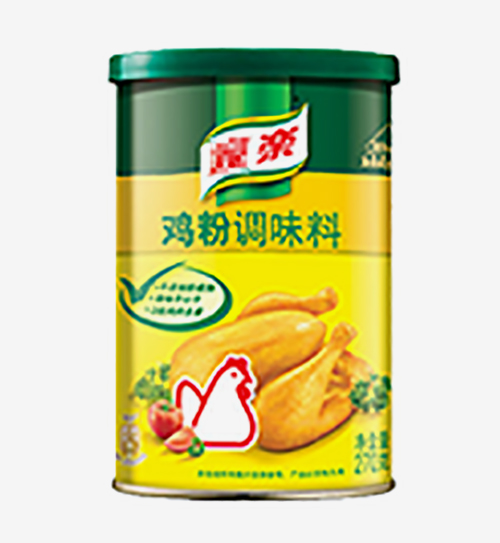 FEATURES
● The sealing wheel is made of chrome steel, which is extremely hard, not easy to rust and durable, and a total of 4 of the two sealing wheels complete the sealing at the same time, effectively ensuring the tightness of the jar/bottle;
● The electrical components of the equipment are all international first-line high-end brand components, with reliable, stable and guaranteed performance, providing high-quality services for new and old customers;
● The can body/bottle body does not rotate during the sealing process, the processing precision is high, and the sealing quality is better than that of the same type of sealing equipment. It is suitable for the sealing packaging of various tinplate cans, plastic bottles, aluminum cans, and paper cans;
● It adopts PLC microcomputer control and interactive design of touch screen man-machine interface operation panel, flexible and convenient parameter operation, and high degree of automation;
● It is applied to large batch automatic production lines, with less manpower, high technicality and higher output. Saving labor costs, favored by the majority of enterprises;