Project background introtion
The customer material has the particularity, under the normal temperature is the solid state, reaches the certain temperature is the liquid state, so this automatic packing equipment must solve the hot filling question,and all contact materials need made of edible grade 316, heat-resistant and heat-resistant.
We provided with design drawings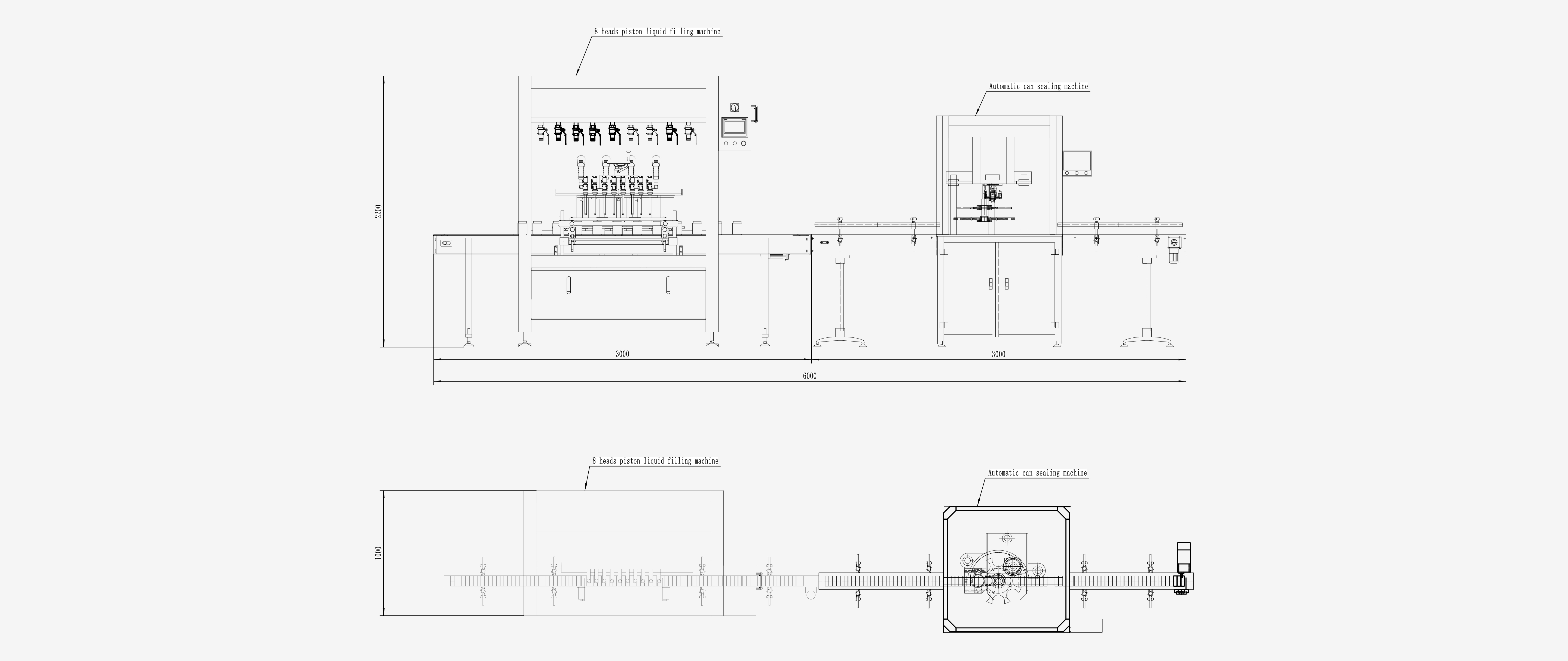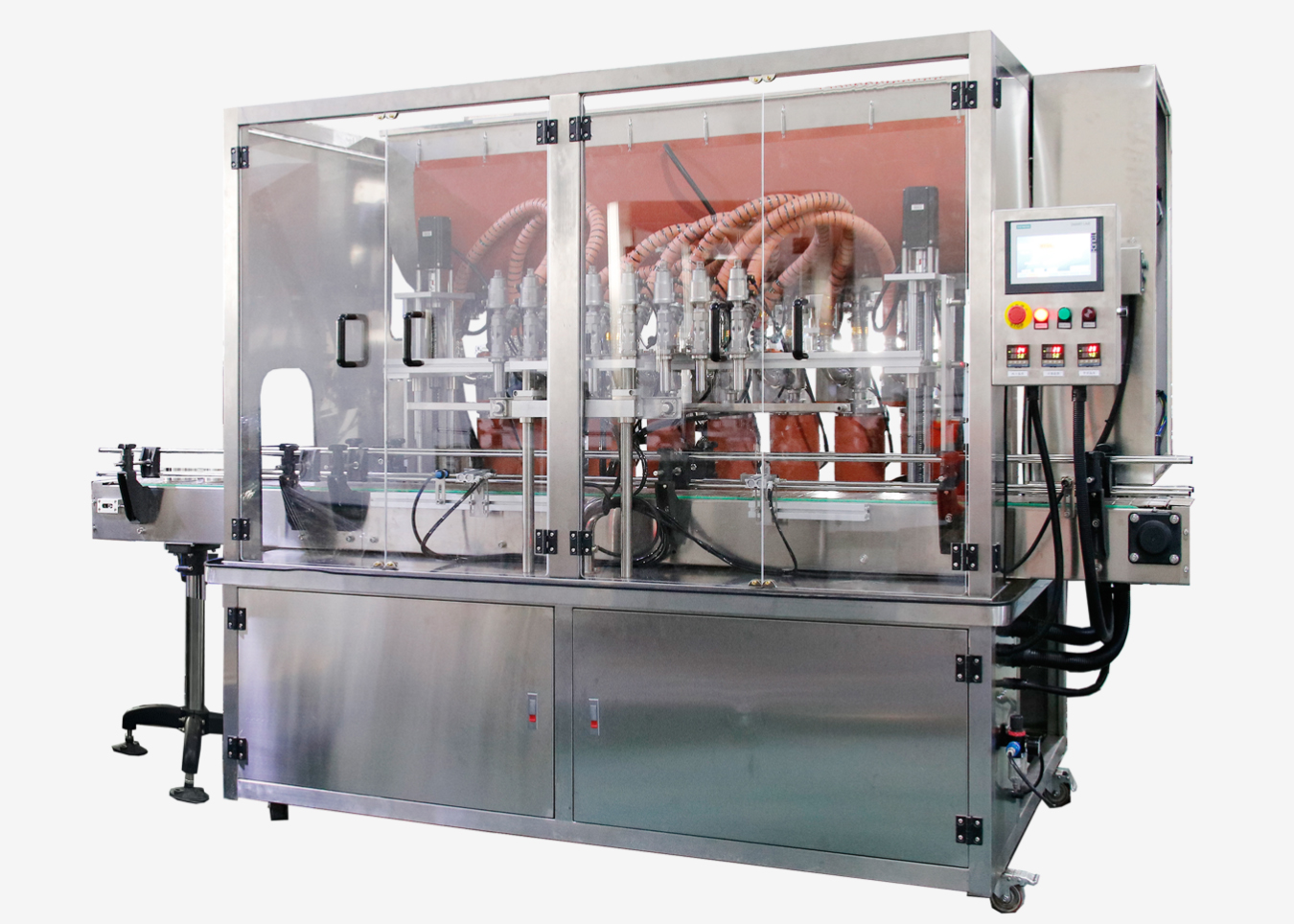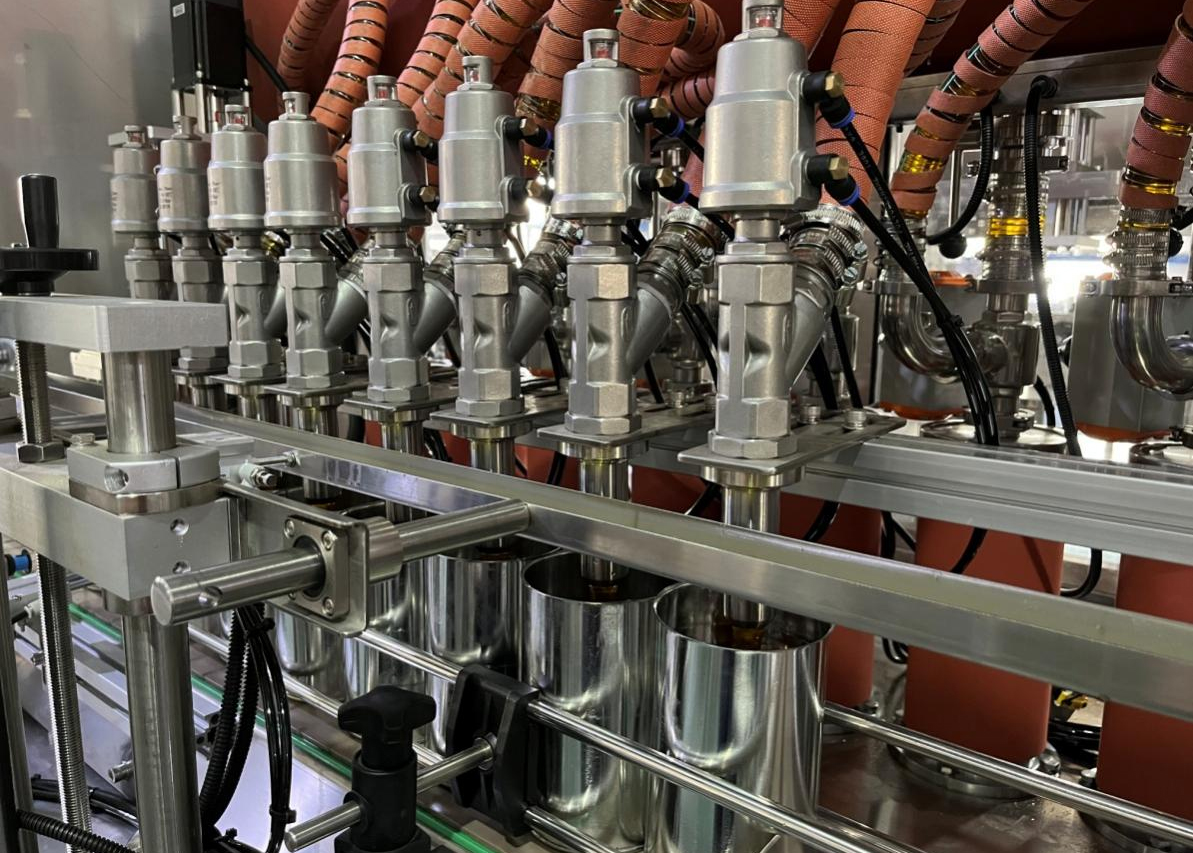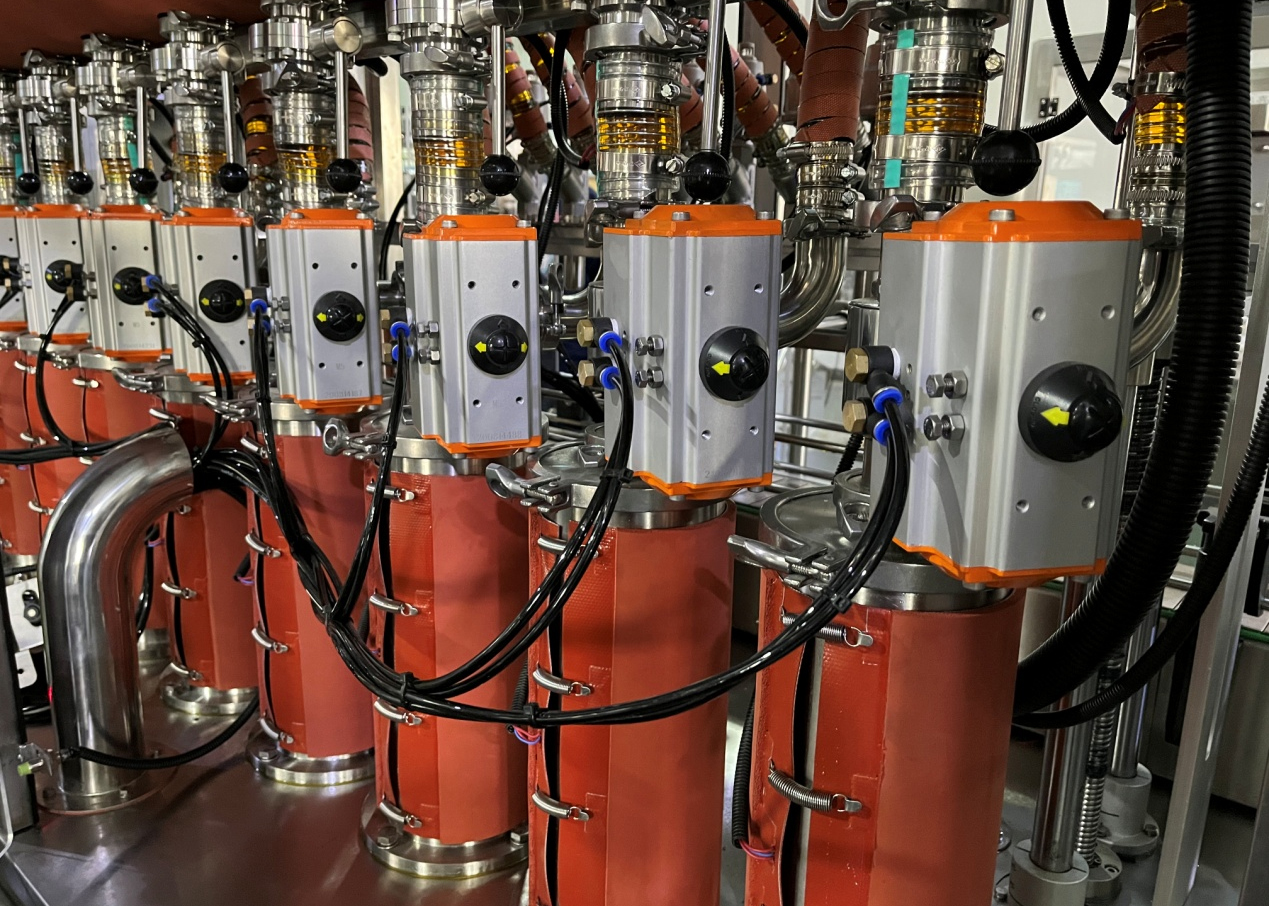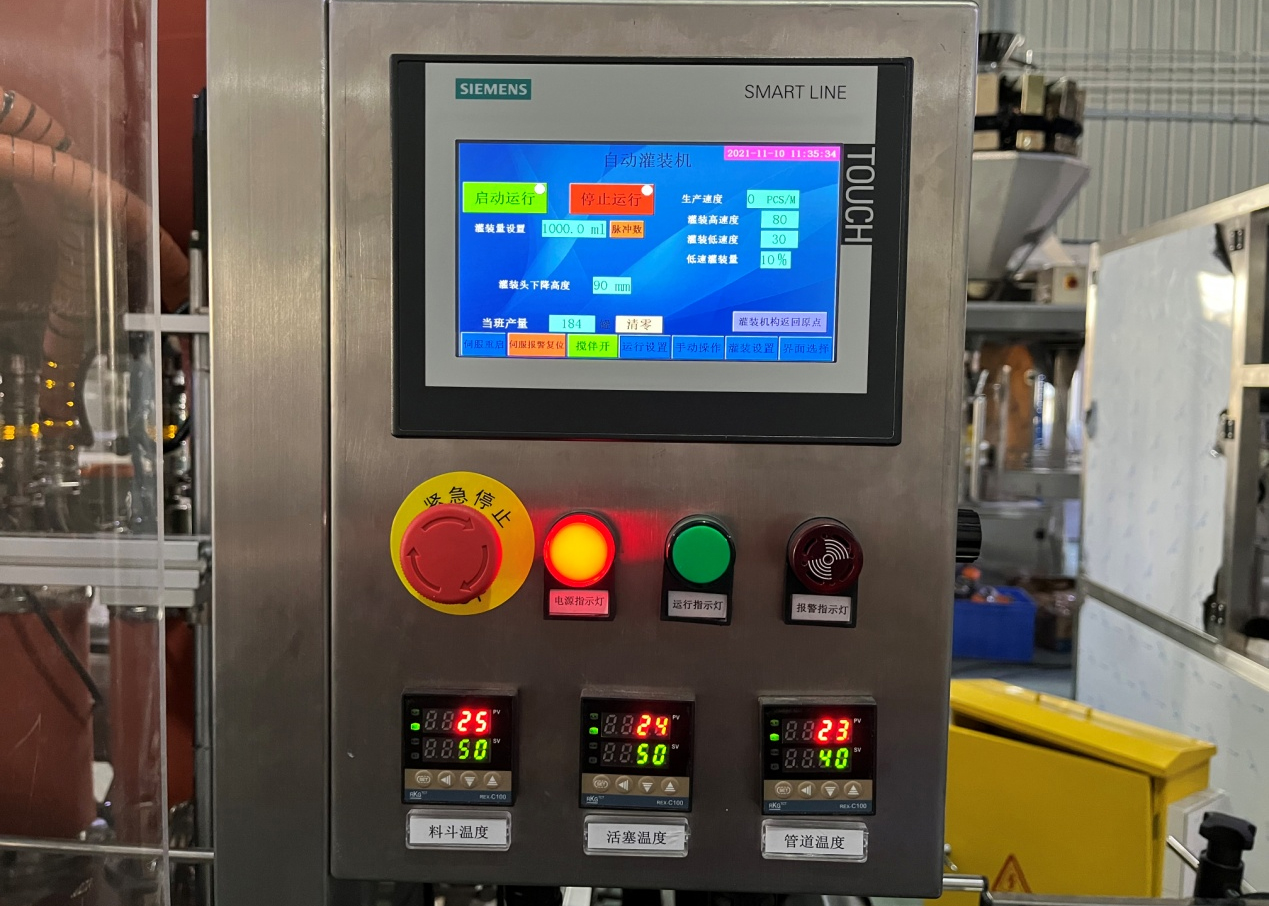 Solve solution
Because of the special hot and cold state of ghee oil, the storage hopper, piston pump, PVC pipe are wrapped with heating sheet, all contact materials are made of food grade, such as 316 stainless steel, heat-resistant and heat-resistant PVC pipe etc. Thermometer and PLC are designed in one place, so it convenient to operate, observe data, adjust equipment, and we set a button emergency stop, when equipment failure, it can first time to deal with the problem.
Production process
After receiving the can lids and materials from the customer, our sales manager will give them to the production department for production planning, planning production time, arranging design, accessories processing, mold making, frame welding, etc. . Each department is responsible for their own equipment step by step installation and debugging, if the customer sent more cans, a large number of trial production, simulation of normal production of customer workshop. The quality inspection personnel strictly abide by the company's quality inspection requirements, from small to the screw welding position, large to the appearance to check, failure of the position required rectification. If it is an overseas customer can arrange third-party acceptance or video acceptance, technical personnel receive comments to modify, and need customer acceptance can be packaged and shipped.
Installation process
The power supply has been 220V or 380V as the customer requirements, and the single machine has been debugged in the factory. After receiving the equipment, the customer only need to plug in the power supply and air source. We will provide online guidance services, and in advance of the need to change the mold video, and provide equipment specifications, how to operate and may encounter a detailed answer to the problem, and our sales manager and the after-sales team are online 24 hours.