During a road show in the Netherlands, organized by Budelpack On Site, a new mobile packing line for stand-up pouches will be introduced, developed by Automated Packaging Systems (APS). During the show, the companies will present a distinctive product packaging combination: fresh hand fruit and snack vegetables in pre-shaped, transparent or printed stand-up pouches.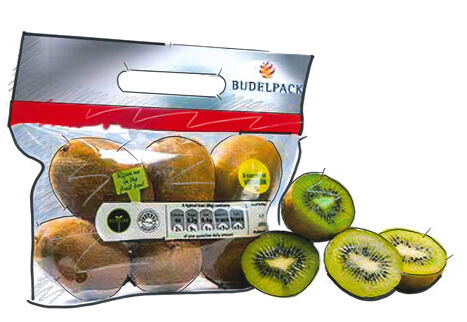 The mobile packing service consists of a trailer with a ready-to-use packing line, packaging materials and workers, and can be quickly deployed in multiple locations. APS' flexible pouch-filling line was designed to package a wide range of hand fruit and snack vegetables, and can be set to another bag size in less than five minutes, processing up to 22 metres of bags per minute. "With this mobile packing service, we want to encourage growers, importers and retailers to increase the healthy snacks on offer at checkout and in the fruit and veg department," says manager Peter Nieuwkerk of the Budelpack Group.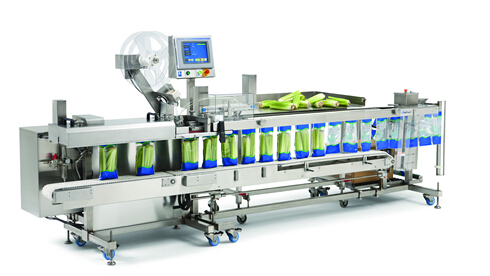 Time and place independent contract packaging
"Budelpack On Site is the solution for time and place independent contract packaging of fresh products. Because billing occurs per packaged unit, the introduction of a packaging doesn't require an investment from the grower or importer. This lowers the threshold. Also, growers and importers can bring their packaging in line with retail demand, avoiding high transport costs per kilo and harmful climate changes during transport. If it's a success, of course companies can purchase a machine after all, but they can also ask us to come pack on site, for instance during the import season," Peter says.
APS produces the materials for the stand-up pouches on a roll in many types, sizes and materials, printing these in up to seven colours. The environmentally friendly, recyclable stand-up pouch can be outfitted with a hang-up system, resealable seal, breathing and ventilation holes, gussets, and/or sealed perforations. According to Peter, the packaging can be used for a wide range of fruit and vegetable varieties. "These are mainly hand fruit and snack vegetables, such as mandarins, apples, hardy kiwis, cherry tomatoes, lemons, snack peppers, snack cucumbers of up to about 500 grammes per pouch."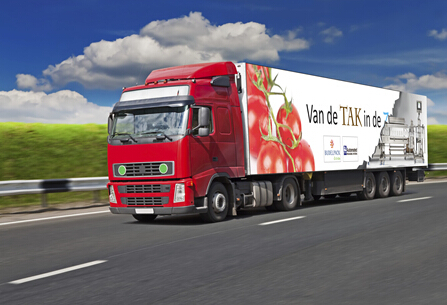 21 participating companies
About the road show, Peter says: "We have approached thirty companies, and 21 are already participating. On every location, we will package a number of own products during a demonstration that takes roughly 30 minutes. The truck can be lined up at one of the loading docks, or 'detached' on the grounds. The long side wall can, if needed, be opened during the demonstration. The truck has a packing machine for stand-up pouches, ready to use. We provide the necessary power supply and compressed air, making the truck completely self-sufficient."