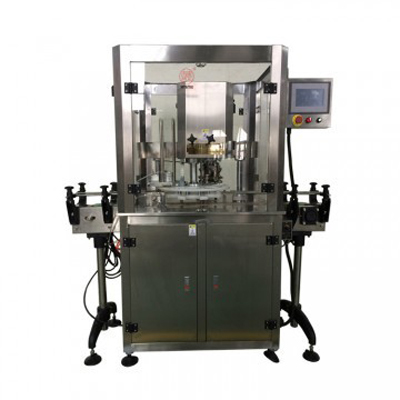 Today, XTIME, the professional packing
equipment manufacturer, is going to share top 5 daily maintenance notes of
can sealing machine. The notes are as below:
1. Adjust the distance between the can sealing
machine tray and the pressure head:
Loosen the standby cap on guide shaft
(screw) below the tray, rotate the tray and let the pressure head just contact the
cover, and then rotate the tray upwards 2 - 3mm to fasten the standby cap.
2. Adjust the distance between the pressure
head and the sealing wheel:
First adjust the left and right distance between
the pressure head and the first sealing wheel to make the sealing wheel 0.5mm away
from the pressure head. Under the conditions of the pressure head and sealing
wheel does not rub against each other, the smaller distance the better.
Then adjust the upper and lower distance
between the pressure head and the first sealing wheel, the closer the better
under the same no touching condition.
Next, adjust the same distance between the
pressure head and the second sealing wheel in the same way.
3. Adjust the gap between the pressure head
of the can
sealing machine and sealing wheel:
You can adjust it according to the hardness
of the cover. Iron covers can be closer. Aluminum cover should be farther. After
adjustment, lock the fixed screw, test sealing 2 or 3 cans. Check the quality, if
it is OK, you can seal cans continuously.
4. Replace the types of can each time, and replace
the pressure head and the tray according to the size of covers.
5. Mechanical maintenance:
the motor must not be non-full-phase, give the
gear transmission part the lithium-based lubricants once a month, let the motor
runs with tray lifting, and adjust or replace the V-belt.
More care and
maintain knowledge of can sealing machine, please visit www.xtpackagingmachine.com.